It's that time of year. When the leaves dance off the oaks and the Rockefeller tree takes center-stage, it is time to whip out your calendar and save the dates for these must see holiday shows in NYC. Ranging from family-friendly musicals and heartfelt holiday classics to dark Christmas humor, these hand-picked selections will surely give you something to talk about at that next holiday party.
December 9-27 at The Theater at Madison Square Garden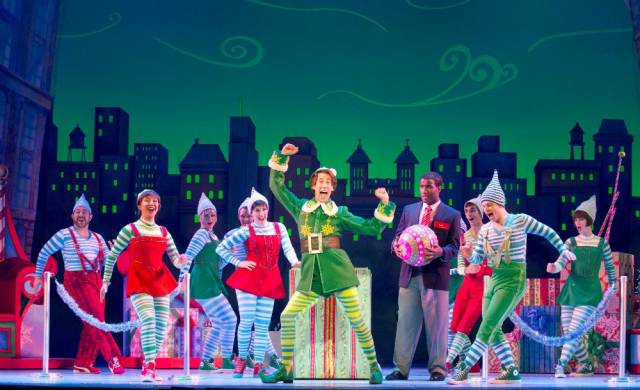 You have seen the movie version so many times now, you can practically quote every line. Take your love of Elf to the next level with the live stage version, featuring a larger-than-life, candy-striped forest and the recreation of the film's most notable NYC holiday hotspots, like the Rockefeller ice-skating rink, the Empire State Building, and Central Park. Join Buddy the Elf, and of course, Santa Claus, for a jubilee filled with heartfelt moments and laughs for a performance that will make you wish it was Christmas every day.
---
December 8-20 at the Lion Theatre at Theatre Row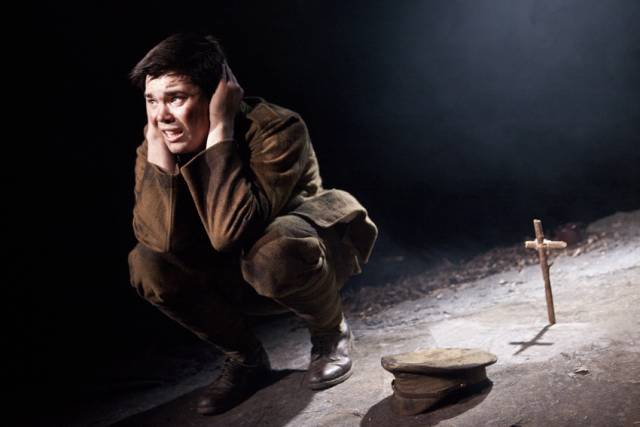 Specially delivered from the UK to NYC this holiday season, Our Friends the Enemy follows the untold story of Christmas Eve 1914, when British and German soldiers crawled from their respective battle sites, put their differences aside and celebrated Christmas, arm in arm. As told by Private James Boyce (Alex Gwyther), the one-man performance details the night's events: songs exchanged, gifts given, even a game of soccer. The heartwarming piece sold out at the Edinburgh Fringe Festival, reaching more than 8,000 UK audience members, and will play in NYC for a strictly limited two week engagement.
---
December 19-20 at The Club at La MaMa

If you are looking for something slightly unconventional, look to La MaMa to satiate your holiday entertainment needs. Christmas in Nickyland, the ultimate holiday cabaret, is a broad spectrum performance that encompasses dancing, singing, and some surprises along the way. Named after the night's master of ceremonies, Nicky Paraiso, Director of Programming at La MaMa and and award-winning performance artist, the performance is sure to leave one in good spirits. Special guests include Little Annie, Joseph Keckler, Jeffrey Marsh & Rick Sorkin, Ellen Fisher, and more!
---
December 12-20 at Studios 353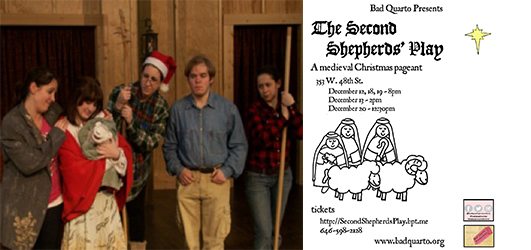 Bad Quarto Productions puts forth their contribution to the holiday season with The Second Shepherd's Play, a medieval Christmas pageant that nods its head in the direction of English Renaissance theatre. Centered around a trio of shepherds, the story unwinds when a sheep is stolen from their possession and disguised as a newborn. Hilarity ensues as the shepherds try to get their sheep back, while the audience sits back and witnesses a tale of forgiveness. For an extra treat, come 20 minutes early to experience live music performed by the cast!
---
December 3-12

For those who prefer Christmas with a dark twist of humor, The ChristmApocalypse: The Xmas Town Trilogy caters to audience members who can live with the idea that 'Santa is dead, reindeer are armed, the elves are hedonistic party monsters, and all the children have gone mad.' Four performances with their own respective locations make up this tale of a town of rebellious characters threatened by the idea that this may be their last Christmas Eve. Written and directed by Rachel Kerry and produced by Alex Randrup, this shocking piece combines Christmas carols turned upside-down with ensemble-devised dancing and post-apocalyptic imagery. Audience members are notified of the location venue 24 hours prior to the performance.
---
November 28 - December 27 at The Theater at St. Jean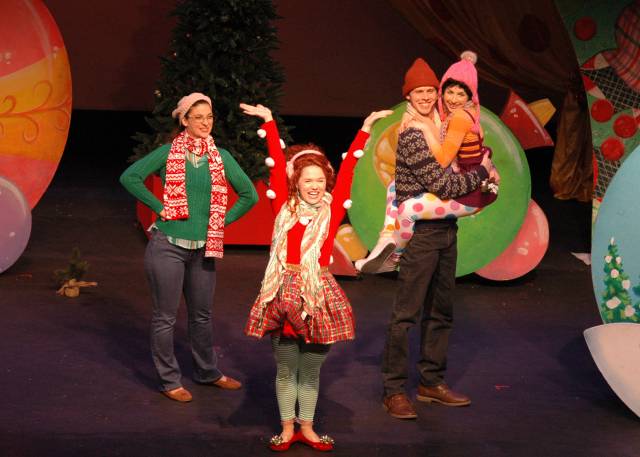 Based on the New York Times bestselling picture book by Jane O'Connor, Vital Theatre Co.'s Fancy Nancy: A Splendiferous Christmas follows Nancy and her friends as they venture to get an extra sparkly new tree topper. When things do not go as planned, Nancy must make some big decisions to make sure that the holiday stays Splendiferous. This seasonal comedy will be sure to leave a memorable impression on its young audiences with its colorful, imaginative set and larger-than-life characters.
---
December 14-16 at The Wild Project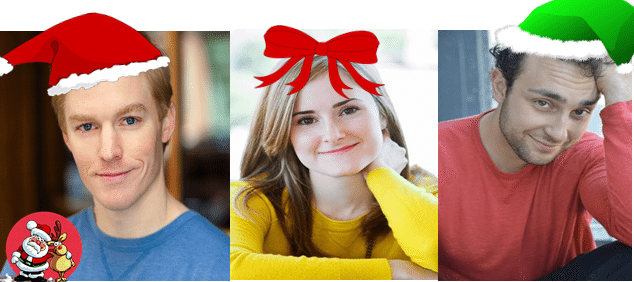 Phoenix Theatre Ensemble rings in the holidays with a performance that begins with a cast mutiny during a production of A Christmas Carol. The plot's many twists and turns incorporate a range of holiday classics, including Scrooge, The Grinch, Ed Bailey, Charlie Brown, Frosty, and Rudolph. After the show, stay for a holiday party to meet some special guests!
---
December 3 - January 3 at The Theatre at St. Clement's
This holiday season, the Peccadillo Theater Company has dusted off two plays by Thornton Wilder, The Long Christmas Dinner and Pullman Car Hiawatha. This thought-provoking duo offers an intimate slice of American life: the first play covers a period of 29 years and 90 Christmas feasts; and the latter occurs in a Pullman car train as each passenger reveals their thoughts to the audience.