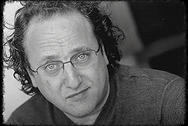 Looking for a play that you'll not only enjoy but will also give you insight into the human condition?  Love and Human Remains, now playing at the Peter Jay Sharp Theater, is a twisted, edgy ride that might leave you feeling a little queasy. Written by widely produced Canadian playwright Brad Fraser, whose work usually stirs up controversy for featuring the the contemporary harsh realities of present-day Canada, and directed by Clyde Baldo, a professional psychotherapist, this production of Love and Human Remains is one you won't want to miss.
We caught up with Baldo about Brad Fraser's script, which character he is most like, and what he loves about the play.
StageBuddy: Can you tell me about the play Love and Human Remains?
Clyde Baldo: It's a very provocative, raw and edgy play involving seven intertwined characters, all who are searching for relationships, love, connections but do it in a very dysfunctional, predatory way.
SB: What about this play made you say 'yes' to directing it?
CB: I love the play because it's so raw and so human and it really explores people's darkness and their psyche.  There's a real animal essence to this play.  I have my own practice as a psychotherapist and work with people in their psyche; this particular play really exemplifies the raw essence of human beings, and when people have permission to express what they're really thinking and acting on it unapologetically is what I love about this play.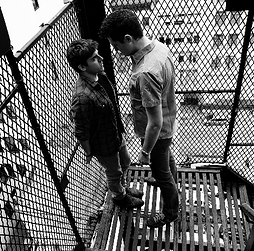 SB: What character would you say you're most like and why?
CB: In directing this play, I show people that all the characters are basically the same with a different twist to them -- so in essence, I'm kinda like all the characters, having aspects of each one.  If I had to pick one, I think in a sense today I pick the character David who brings a lot of humor to this dark play and he defuses serious situations with levity and sarcasm.  He also has another side that has tremendous darkness that doesn't want to play conventionally by the rules of society.
SB: How are rehearsals going? Any scenes you're most excited to share?
CB: Rehearsals have been off the charts, before we actually got up on our feet, we made sure that the characters knew what they wanted, giving them a chance to find out how they feel about each other.  Connections have been incredibly strong.  The actors have been able to go inside their personal psyches to express some things they've never expressed before, creating an immediate depth and allowing the play to really emerge and reach interesting levels.
I'm excited for an audience to see something both exciting and disturbing in the same breath.  To have people question their own tapestry and texture of what it means to be human. I'm very excited about that.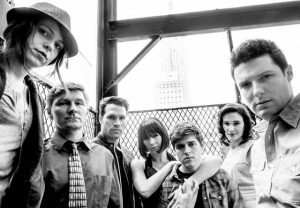 SB: What do you think of playwright Brad Fraser's writing?
CB: Brad Fraser's writing is wild and wonderful, he writes with a certain kind of farcical humor.  It's an incredibly challenging play just rhythmically.  It changes locations usually every thirty seconds and to do that in theater makes it fun.  Having your focus keep jumping into these different people.  His writing is very human in a beautiful way.
SB: Do you have any advice for young directors in the industry?
CB: A lot of people think directing is about controlling something, actually it's having the confidence and comfort to create a space to allow your actors who you've cast, if you believe in your actors and I always do, you believe in actors to bring out their talent and psyche.  A directors job is to create the space so the actors can explore, fall down, soar and find what they need to find in their timing.  I would recommend a young director learn to not control something into a place of suffocating it but giving it a chance to breath and trusting that the humanity and the magic of the piece will emerge and the actors will do it and present the play to you.
SB: Is there anything an audience should know before attending Love and Human Remains?
CB: I think the less you know the better, in life it's better to show up and have an experience instead of pre-deciding something.  It's real, primal an incredible ride that will take you through many many different colors of your own psyche.
(This article has been edited and condensed.)