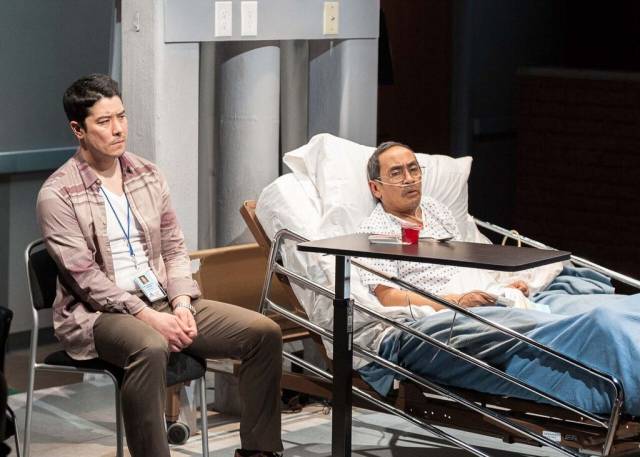 A. Rey Pamatmat is Co-Director of the Ma-Yi Writer's Lab, and a past recipient of the Playwright of New York (PoNY) Fellowship and Princeton's Hodder Fellowship. His work has been developed at The Public Theater, Playwrights' Horizons, Ars Nova, and New Dramatists. Recently, Pamatmat's work was celebrated in Boston where the Huntington and Company One Theatres presented after all the terrible things I do and Edith Can Shoot Things and Hit Them. His newest work, House Rules, about two Filipino-American families living in apartments in the same building, is being produced by Ma-Yi. We asked him about the play's inception, diversity in American theater, and more.
What brought you to theatre? When and why did you start writing plays?
I've always written, but I never really thought about writing plays. I grew up in a farm in Michigan where all the plays were written by dead people or based on storybooks. When I moved to New York I saw a preview for Angels of America, a play about the world "now" and by my third year at NYU, where I was studying acting, I was writing plays.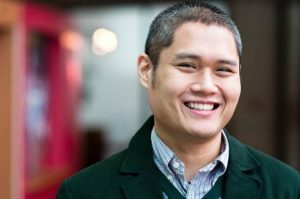 How did the idea come about for House Rules?
I was asked to write a ten-minute play in 2012 by PJ Paparelli, who was running the American Theatre Company in Chicago, for a festival about cultural identity. I didn't like the idea that playwrights of color were only appreciated for writing ethnographies. I just didn't want to write a play that was meant to be a cultural artifact for non-Filipinos. So he encouraged me to write for Filipinos, without worrying about "will anyone get it." And that's how it started, with a scene, about two sisters fighting about who is more Filipino and who is more American, all while playing a board game.
How has the process been to see House Rules be developed as a full production at Ma-Yi?
This is the first time one of my works has been a full production at Ma-Yi. Being a part of Ma-Yi has been amazing, it's my artistic home. I've always written plays about Filipinos and Filipino-Americans and the thing about being at Ma-Yi was that no one ever cared whether I was directly writing about identity. That's not always the case for writers of color because people want to see the play about your parents or the play about you dealing with racism. But at Ma-Yi, I could write a play about time travel and that was okay, and that really freed me.
What's your state on the current state of American theatre, especially given all the focus on the lack of diversity?
That's such a huge question and I talk on so many aspects of it that I'm not sure where to begin. I think we are entering a space where there are plenty of writers are creating great work. I think now the question is who is producing the work and what work is being produced. There are Ma-Yi Labbies all over the country in, but it is interesting to see that people largely go for the ethnic identity play.
Any advice for upcoming playwrights?
Keep writing and don't be afraid to write badly.