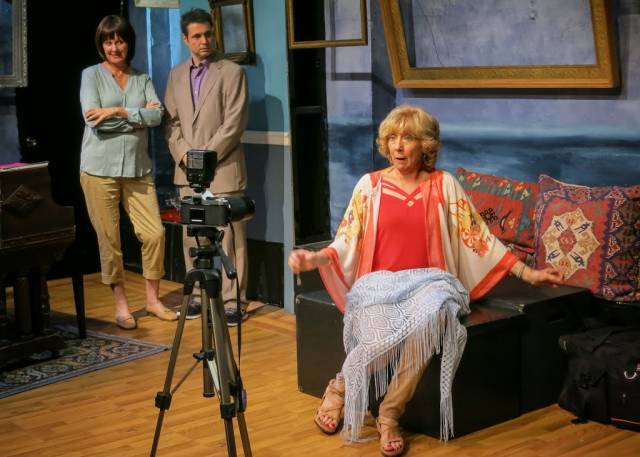 In Catherine Butterfield's new play It Has to Be You, which opens October 12 at the Abingdon's Dorothy Strelsin Theatre, three children visit their mother, suspecting she has Alzheimer's; they soon learn that Mom is sane, but has taken on a much younger man as a lover. We spoke with the playwright about the movie star who inspired her play, working with director Stuart Ross, and the role of women in theater.
How have you been feeling about the opening?
The whole thing is just a dream come true. It's such a wonderful cast. Working with Stuart [Ross, the director] is great. Apparently it's sold very well. After our first [preview] performance, the performance you saw was supposed to be very sparsely attended but it sold out. We've been getting a lot of good feedback.
Where did you get the inspiration to write It Has to Be You?
This was kind of an unusual one for me. My friend Jeffrey Sweet, who's a very well known playwright himself, invited me to a summer workshop in Chatham, Massachusetts. It was a writer improvisation workshop. He invited me to come and join about eight other people, at a gorgeous house right near the water, and we spent a week improving other people's ideas. I had been reading a few articles about Celeste Holm and what was going on in her life. She was a flamboyant movie star who had reached the age of about 89 and had fallen in love with a 41-year-old guy. Her kids were completely freaked out about it, and there was a big public lawsuit going on about it, pretty nasty, about who was going to get the money and if he was going to be allowed to marry her, or something. I felt sorry for her, because I had met her years ago. I won the Oppenheimer at New York News Day. She was there as an invited guest. She was a lovely, lovely lady and I felt bad that in her final years she was going through this situation.
So I came into this improv group, and I said to these hugely talented improv artists, "here's the situation: you're a brother, you're a sister, you're in the car, you're on the way to maybe put your mom into a home. Go." And they provided me with some lovely stuff. Then I created another situation where they get home and they find out that mom is not crazy, she's actually got this young lover, and they improv that. I knew from those scenes that this could be very funny, that it didn't have to be the darker side of this story. I could very well play it as a comedy. So I took it home and wrote it.
I know a lot of people who are dealing with their aging parents now.
Yes. I know I am. And almost everyone I know is to some extent. There's enough darkness surrounding that situation, I don't think I need to add to it. I think it's much more helpful to give us all a reason to laugh.
I remember when I was first trying out the scene with the brother and sister in front of this kind of group of older people -- at the end of the week, at that improv workshop, there were these older people who had been invited to listen to some of what we had come up with. When I did that first scene they seemed kind of unsure. They weren't really laughing. And I came up to them afterwards and I said, "I just want you to know that when they get to the next scene they're going to find out that mom is not senile, that she's got this young lover," and they just completely relaxed and started to laugh, like, "Oh thank God, that's where this is going." And I thought, yeah, this is definitely the way it goes.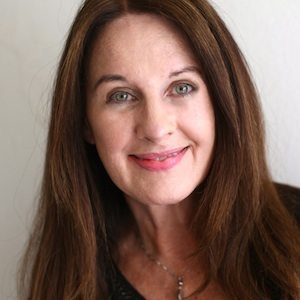 What has it been like working with Stuart Ross?
Oh, it's wonderful. I've known him for a very long time. I was one of the people, along with him, who used to introduce some of our material at the West Bank Cafe, way back in the day when Louis Black was the guy who ran the room. He would do about 15, 20 minutes before we would introduce our new stuff. I had one acts that I would bring in a lot, that I would perform in. I still remember the night Stuart brought in these four guys in plaid jackets and introduced them as the Forever Plaid, which turned out to be a huge cottage industry. That completely made Stuart's career. At one point there were a thousand productions of Forever Plaid across the country. Across the world or across the United States, probably across the world. I have no idea. I got to see the very first show. I've known him ever since then.
What do you think about the role of women in the theater?
Well, it's terribly sad, and I'm glad there's more attention being paid now to the fact that women are so grossly unrepresented. I think that may be partially responsible for the fact that I've had such a hard time getting my work done in the past decade -- but also just that I wasn't in New York. Out of sight, out of mind. But I don't understand, even after all this time, why there's such resistance to people putting on plays by women. And I've heard people say ridiculous things, like "oh we'd love to put on plays by women but we just can't find any female playwrights." There was a woman on Facebook who recently found 10,000 women who are playwrights in this country. I hope that dispels the myth, for producers. We're out there.
It Has to Be You continues its run at the Dorothy Strelsin Theatre through October 26. For more information and tickets, visit https://www.abingdontheatre.org/