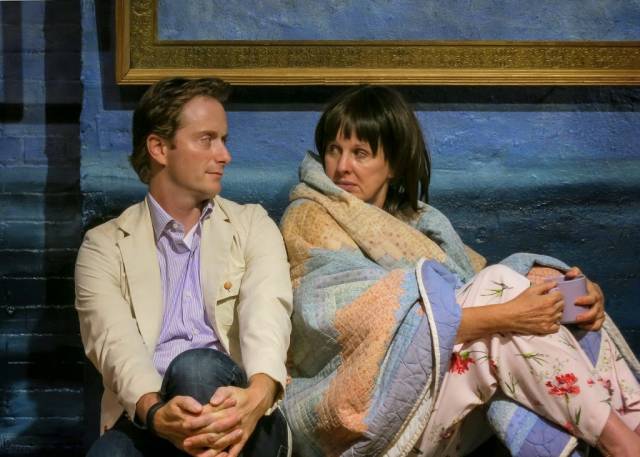 In Abingdon Theater Company's It Has To Be You, three children reunite in their old family home after a neighbor tips them off that their elderly mother may be demented. Comedy ensues when the trio learn that their mother, far from demented, has taken on a new, much younger lover. Catherine Butterfield's brilliant new comedy explores the dynamics of a familial inequality, real or imagined, and plays with the ways our family's expectations can help or hinder us.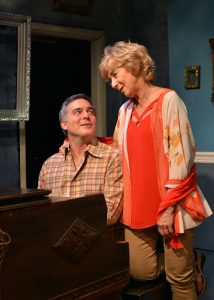 Set in the present day, It Has To Be You is rife with comic misunderstandings, musical numbers, and dramatic irony. The show's stars, Butterfield, Adam Ferrara and Peggy J. Scott, each have a brilliant turn in this comedy, with perfectly delivered lines and great comic timing. The set makes good use of the small space at the Dorothy Strelsin Theatre, and the show is deftly transferred to stage by the brilliant director Stuart Ross, best known for his show Forever Plaid.
Named after the 1950s standard "It Had to Be You," the play's title teases the promise of a certain 1950s charm, which the show itself readily delivers.  However, it's not the '50s anymore, and Butterfield skillfully weaves hints of modern anxiety and cynicism into a shockingly funny family comedy that audiences of any age will love. Baby boomers may have a special affinity for this play, which deals with a middle-aged cast of characters struggling with the recession, and taking care of their aging parents. Yet It Has to Be You is never cynical for very long. Like the old-time Broadway the name evokes, this play brings its audience with the characters through murky waters, mishaps and hurt feelings, and then delivers us safely to the rarest thing of all in modern comedies: a happy ending.
It Has To Be You continues its run at the Dorothy Strelsin Theatre through October 26. For more information and tickets visit https://www.abingdontheatre.org/