Interview: 'Farinelli and the King's' Melody Grove on King Philippe V's Manic Depression and Why His Story Resonates Today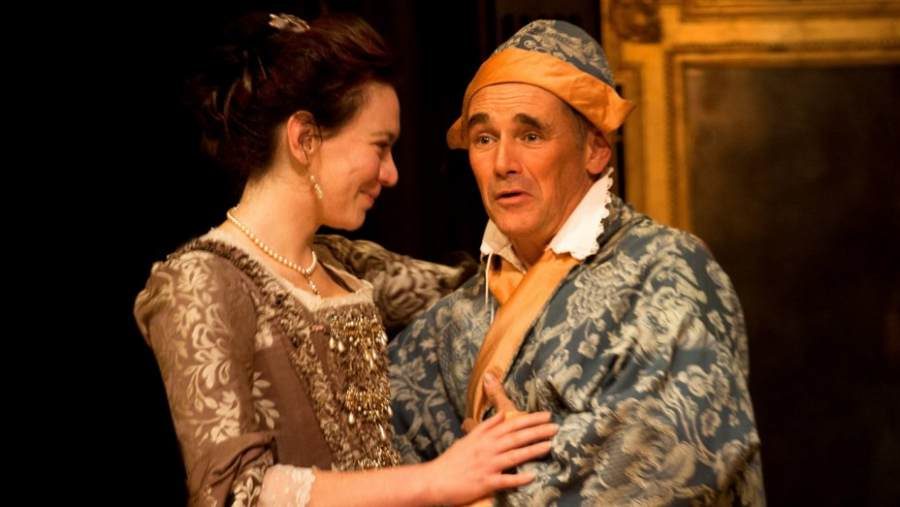 Award-winning British actress Melody Grove has been a bit of a New Yorker lately -- first with the downtown hit The Strange Undoing of Prudencia Hart (The National Theater of Scotland) and currently as Isabella Farnese, Queen of Spain in Farinelli and the King now playing on Broadway. Starring Mark Rylance and written by Claire Van Kampen, the play transferred after a highly successful run in London's West End.
A graduate of the Royal Conservatoire of Scotland (formerly the Royal Scottish Academy of Music and Drama), her training holds her in good stead; in her role as Isabella Farnese she takes an enormous emotional journey eight shows a week. Ms. Grove plays the Queen of Spain with fierce determination as she orchestrates the bringing of the great castrato Farinelli to Spain from England to help heal through music her husband (King Philippe V/Mark Rylance) from mental illness. And underneath that determination, is an aching vulnerability. Ms. Grove's performance is heartbreaking and immediately identifiable -- a woman who sacrifices her own needs for that of her husband and her country.
As if we were having a chat over a cup of tea, Ms. Grove graciously answered a few questions via email about Farinelli and the King, New York and wearing a corset.
How did you become a part of Farinelli and the King? Had you worked with Mark Rylance before?
I first met Mark and Claire when I was cast as Margaret in their production of Much Ado About Nothing at the Old Vic in 2013. Mark directed and Claire was musical director. We remained good friends. Claire had told me about her play but I never imagined I would be in it. Then out of the blue, my agent phoned and told me there was an offer!
What was your process and approach, as an actor, to playing an historical character, Queen Isabella of Spain? Any challenges in wearing those incredible costumes?
I read some history of the time and all that I could find about Isabella, but really the approach is the same as all characters -- I am led by the script and what is said about the character, what she says about herself. That's the most important map. And then imagination plays a big part too.
The corset is a challenge as it restricts you so much, and when you need to be able to project to a large audience it can feel like it's working against you. We had a great voice coach, Martin McKellan, who taught me some great warm-ups and breathing exercises to help combat this.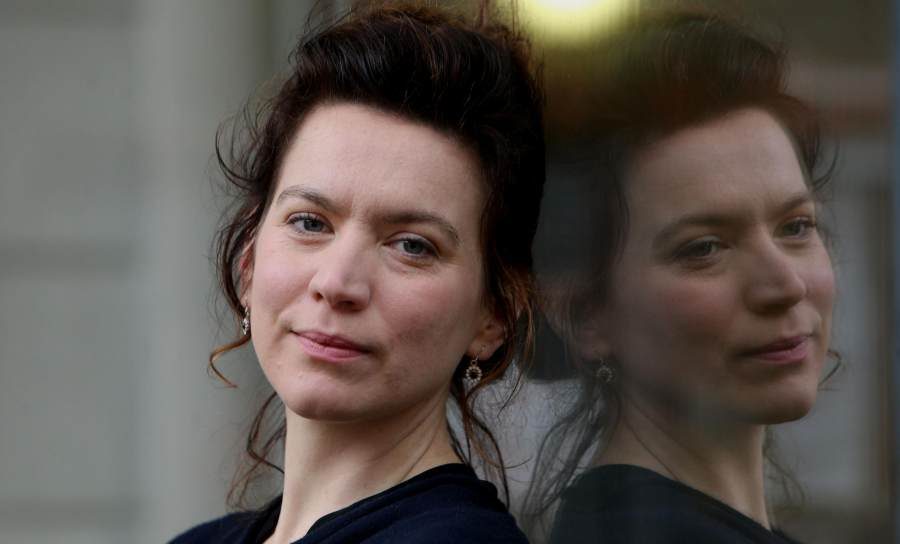 Has the response of Broadway audiences to Farinelli and the King been different than those of West End audiences?
Audiences here have a different sense of humour so things that got laughs in London don't so much here and vice versa.
For a period play with live classical music I was stunned to see such diversity in the audience when I saw the show. The Sunday matinee was sold out and it was a great mixture of ages and ethnicities. Why does a story about a king that takes place in the 1700s speak so strongly to us today?
These days, most people know someone who has experienced manic depression...I think Philippe and his story speaks to a lot of people who have suffered personally or who are caring for/have cared for someone with this illness.
At the heart of the play is the subject of healing -- through music, through love and friendship -- all very rich and accessible themes.
Farinelli and the King is filled with arias from George Frideric Handel's operas sung live by countertenor Iestyn Davies. Is there one aria that you are particularly affected by on stage? What is the role of music in your own life?
I find "Cara Sposa" deeply moving and feel very lucky to have it sung into my ear eight times a week!
My family and I are all musical -- my Dad is a guitarist by trade and my partner is a wonderful musician. I sing and play piano and ukulele. I enjoy playing with them whenever I can. There is nothing I love more than making music with other people -- it is food for the soul.
What do you love about New York? Dislike? What do you miss about the UK?
I love the warmth of the people here. Everyone has been so welcoming. I do miss trees and countryside, and my family.
What's up next for you? Do you have any dream roles? Will we see you in New York anytime soon?
My partner and I are doing a show together in Scotland -- a verbatim ceilidh play about farming in rural Perthshire. There'll be lots of music in it. I'd love to do some more Shakespeare -- Rosalind or Beatrice would be fun. I hope to be back in NYC soon -- I love it and would always be happy to work here!