Interview: Joan Firestone on the Gilder/Coigney International Theatre Award Program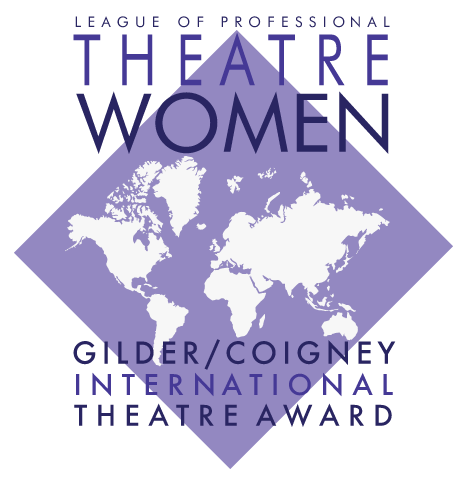 Every three years, the Gilder/Coigney International Theatre Award Program honors theatre women around the world. Founded in 2011, the Award promotes greater visibility for female theatre artists, supports cross-country connections, and recognizes the contributions of an international theatre artist to her culture and the lives of her audience. This year, the Award, which honors Hanane Hajj Ali from Lebanon, will be part of a week-long program held virtually, presented by The International Committee of The League of Professional Theatre Women in collaboration with the Martin E. Segal Theatre Center via Howlround.
Ahead of the 2020-21 Award, we chatted with Program Chair Joan Firestone about how the League selected this year's awardee, the challenges of planning a virtual awards program, and what inspires her most about the honorees.
I'm sure a lot of work went into this year's program. How long have you spent planning and preparing for it?
The Glider/Coigney International Theatre Program was first established in 2011 as a triennial event. Although there is flexibility within the production to reflect changing times and circumstances, the basic format remains intact. The outreach to Consulates and cultural organizations for nominations begins more than two years before the production date is established. In November of 2018, we called for nominations with a deadline of June 30, 2019 for submission and proposed October 20, 2020 for the Award Ceremony. Confronted with the pandemic we revised the program to be virtual, maintaining the same date. Following the August disaster in Beirut, home to our Awardee, Hanane Hajj Ali and finalist Maya Zbib, we rescheduled the Program to February 15-22, 2021.
What would you like people to know about this year's program?
Our goal is to acknowledge and celebrate the extraordinary accomplishments of our participating artists as we have every year. What distinguishes this year's program is that in addition to celebrating the extraordinary achievements of our 27 theatre artists from 18 different countries, we wanted to view them in the context of the many challenges they confront in overcoming the brutality and tyranny of oppression. And most significantly, to create programming where their voices could be heard. The virtual world opened up this opportunity.
What are you most excited about?
I am excited about the opportunity to introduce our global audiences to the artistic achievements of women theatre artists, seen in the context of the harsh realities that confront them, and to learn something of their methodology in overcoming them.
How did you choose this year's honorees?
We reached out to Consulates and cultural organizations across the globe with fixed criteria for submission: artistic excellence, particularly in new forms of theatrical expression; recognition of nominees work at home and abroad; a demonstrated commitment to the support of women through theatrical practice; a body of work that inspires and educates US theatre practitioners with new ideas and the ability of the G/C Award to leverage recognition and opportunity for the Awardee and her colleagues. Then we reviewed submissions according to this criteria.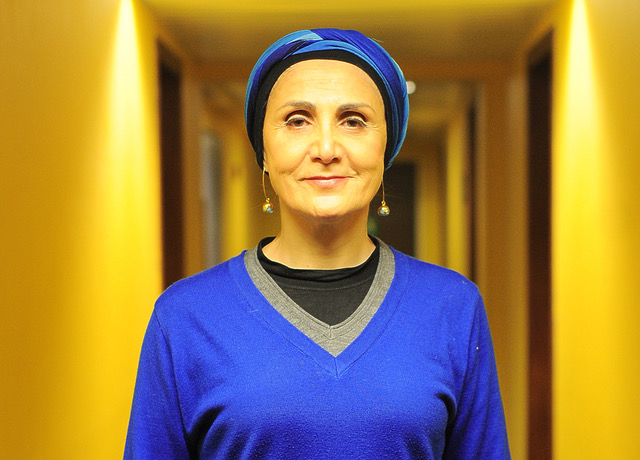 What about the honorees inspires you?
Each of these artists has the enormous capacity to overcome hurdles of oppression and often survival to express their creativity in ways that send encouragement and healing to their constituents and beyond.
Is there a theme for this year's program?
As we salute and recognize the achievements of this year's artists, our theme quite naturally evolved. We chose to showcase the diversity of their artistic achievements against the background of the functional challenges that confront them: tyranny of oppression, gender discrimination, economic deprivation and censorship. The consistent theme is that artistic excellence prevails over all, and that interdependency among artists and countries is essential.
Were there any challenges going virtual for this year's program? 
Our debut entry into the virtual world was made effective through the talent and dedication of our Line Producer and Tech Advisor, Federica Lippi, in collaboration with our Executive Producer, Melody Brooks. We were extraordinarily lucky to have met our line producer and Video-Editor a year ago, and she volunteered to join the team. So, when we realized we had to turn this into a virtual program, we had an expert on hand to make it happen.
In many ways, the context of the various events was similar to what it would have been in a "live" environment and we were working with experienced theatre women who are masters of their craft, capable of delivering their message in any medium. The greatest challenge was recording our program events with women scattered throughout the world. That was achieved with a wonderful team of producers and moderators who managed al the logistics of communication and scheduling in collaboration with our amazing Program Manager, Katrina Michalewski.  Editing all the materials is an enormous job, but there again, we have been brilliantly served by the immense talent and large heart of Freddie Lippi.
The past year has been especially hard on theatre. How have women theatre artists around the world risen to the challenge?
The resourcefulness of women theatre artists across the globe is clearly evident in the streets and unconventional theatre spaces where their voices resonate loud and clear. When Maya Zbib's theatre was almost totally destroyed in the Beirut disaster, she created a space near a fallen wall and invited artists in to continue their work. Through many of the war-ravaged countries, artists perform in the streets, in abandoned buildings and storefronts. Fundraising continues unabated, it is one of the necessities and strategies for survival.
Any advice for theatre artists who want to keep creating and performing right now?
Collaboration, the sharing of resources, and the search for new possibilities.