Interview: Lea Salonga on the Work of Boublil and Schönberg, Video Games She Loves, and 'Crazy Ex-Girlfriend'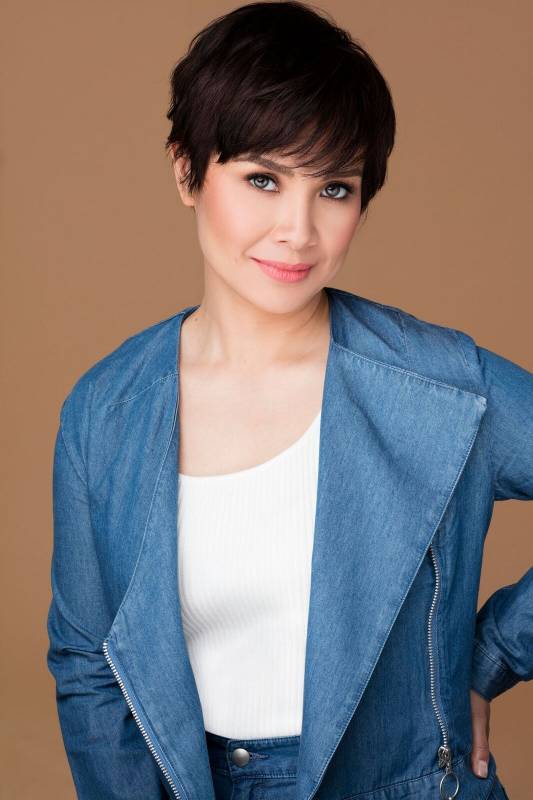 Lea Salonga will be one of the many performers paying tribute to Alain Boublil and Claude-Michel Schönberg on May 2 at The New York Pops Annual Gala. The world famous Filipino artist first gained international notoriety for her work in Boublil and Schönberg's Miss Saigon, which also won her the Tony Award for Best Actress in a Musical in 1991. She followed this huge hit by playing Eponine in Les Miserables in 1993 (she would also go on to play Fantine in the 2007 revival) so to say she is versed in the work of the Tunisian/French duo would be an understatement. With a gorgeous, clear soprano and a stage presence that's truly larger than life, Salonga most recently appeared on Broadway in the groundbreaking Allegiance. We spoke to her about Alain and Claude-Michel, performers she loves, and her guest spot in the Golden Globe-winning series Crazy Ex-Girlfriend.
Your audition song for Miss Saigon was "On My Own' from Les Miserables, so in a way you were always meant to be linked to the work of Alain and Claude-Michel.
I guess so.
How did you end up selecting "On My Own" for your audition?
I was actually doing The Fantasticks and we were touring in Manila and when I said I was going to be auditioning for Miss Saigon, one of my friends in the show said "oh, you have to sing 'On My Own'", I asked what was that, he then lent me the cassette of the Broadway Cast Recording of Les Miserables so I could study it and that was the first time I heard the song.
Why do you think Alain and Claude-Michel's music has become timeless? There are people who don't know anything about theatre but know every word to "On My Own" for instance.
I know! I think their music really speaks to the heart, they just know how to write material that comes from the gut, not just from the brain. It's something that emotionally people just respond to, it's not something you always have to think about, but right away your heart makes a connection to their music. I've been singing that song for almost 30 years and it never gets old, it's powerful stuff.
What are you looking forward to the most about the Gala on May 2?
Oh my gosh, I looked at the roster of artists that will be performing, and it's not only people who are familiar to audiences for having been in works by Boublil and Schönberg. I saw the list and thought how fantastic some songs would be when performed by such and such, at rehearsal my mind was just going nuts as to who would be singing what. And there were so many surprises too. I think the audience is going to be excited and blown away by the selection of artists and songs they've been paired up with.
I've spoken to other performers who will be joining you at the Gala, and they both mentioned you as one of their biggest influences. Has knowing that people perceive you as a role model changed how you chose roles or the music you sing in your shows in any way?
It doesn't necessarily go into what I sing, but I am conscious that there are people that look up to me. I'm going to be doing Fun Home in Manila, and as a background we know what the musical is in New York and how eye opening it is in regards to the LGBT community; however, the Philippines is still very conservative so for me to be doing that musical is a little controversial.
You were also one of the first major Broadway artists to break through racial boundaries by playing parts that had traditionally been played by Caucasian actors; however you had already starred in several Filipino productions of classic Broadway musicals where I'm assuming most of the cast was Filipino. What do you think American audiences can learn from this?
Race matters when it's another character in the show, in something like Ragtime or The Scottsboro Boys, Allegiance where it's absolutely important that it is cast correctly, if it's a Japanese character you have to pick an Asian actor to play that part. If race is not a matter of importance like in Les Mis, where nobody talks about how people look, people just fall in love and die, it's about ideals and ideas rather than anything physical. So it really depends on the material and the author's intention for the piece. In an ideal world none of this should matter but I think we are not yet at that point where it could universally just go back and forth.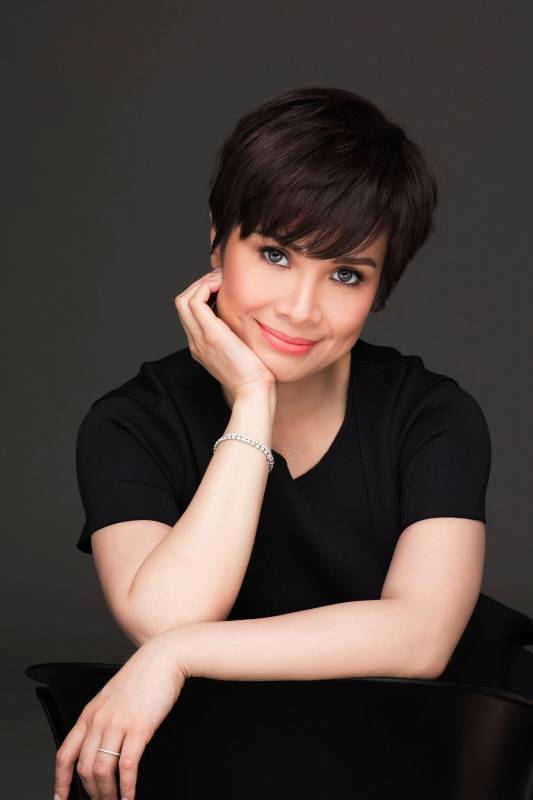 Your Crazy Ex-Girlfriend episode had everyone on Twitter very excited, was it fun to be on this show?
It was so much fun! I was waiting for weeks for the episode to air, we filmed it in February and it aired in April, and it was such a fun episode to do. I had the best time and everyone in that show was so nice. My husband and I sat on the sofa and watched the episode as it aired on the East Coast, and we both were laughing, we enjoyed it. My husband is a fan of the show so he didn't want to watch the episode in advance, or look at clips, or tell him anything, he waited until it aired. So there were no premature revelations.
Your transparency as an artist can be seen in your very active social media presence. Why is it important for you to let your fans into this private part of your life?
I think it's important for fans to have a connection. I have to draw the limits though, I'm not as active on Twitter as I've been before, I guess it's just I'm busy or sometimes when the mob starts it's not pretty so I back off. It's nice to have a connection to your fans, that there is some sort of access, as long as nobody ever takes anything too far.
You wrote a beautiful column about Eva Noblezada, so I'll ask you what I asked her as well, what are those video games you're so addicted to playing?
I like playing Assassin's Creed, I'm still in the middle of one now called Syndicate, which wasn't out when I'd spoken to Eva. My husband was playing Tomb Raider at the apartment so I kinda want to start it, but I still have so much to do while I'm in the city, I feel I would get stuck in the game and my laundry would not get done. I'll probably wait till I get home to Manila when things are a little more calm and I have a more open schedule. I haven't seriously touched a video game console for months, I don't have a lot of time to rest in the city and I recently had a bout with the flu, so I have to watch out.
You played the Witch in Into the Woods, are there any other Sondheim parts that you'd love to tackle at some point?
I wouldn't mind doing the Witch again because now that I've got more than 20 years of life experience behind me that would be something interesting to reexamine. I definitely would love to do Fosca in Passion, one of my friends asked me to do one of the songs from Merrily We Roll Along, "Not a Day Goes By" so I wouldn't mind getting to sing that in the context of the actual show. Later on when I'm older I'd like to play Desiree in A Little Night Music. The roles that he write are so tridimensional and complete, no one's ever a stereotype, everyone is flawed, they are very human. If I was a man I would love to play Bobby in Company.

I love the mashups you do in your concerts and now that you mentioned "Not a Day Goes By", I'd love to see you combine that with "Days and Days" from Fun Home.

Oh yeah, that might be an interesting mashup! I'll keep it in mind.
For tickets and more information to The New York Pops Gala click here.