Interview: Lea Salonga on Returning to Feinstein's/54 Below and How She Discovers New Music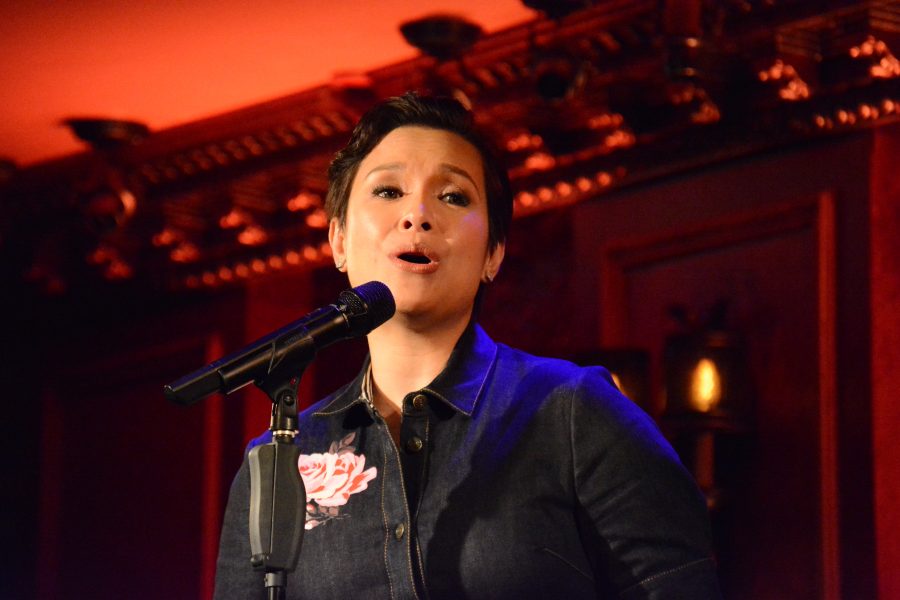 Lea Salonga loved her spring shows at Feinstein's/54 Below in 2016 so much, that she's back in 2017 with new material and more of that star quality that has made her one of Broadway's most beloved figures for over two decades. In Lea Salonga: Encore, the Tony winner will combine her favorite show tunes, ballads and standards with pop hits she's picked up along the way. Salonga will be doing a record-breaking 15 performances at the legendary cabaret venue, so we spoke to her about being back in town and how she puts together her setlist.
Welcome back to New York!
Thank you!
What's the very first thing you do when you come back?
I had to do my laundry, it sounds so un-glamorous. I've been on tour for five weeks but there was a break in the middle where I could do my laundry at my cousin's house in California and drank many, many glasses of wine. So fresh laundry was out in two weeks, I went back to the apartment and I was like "I got to do this now, I can't wait until tomorrow, my kid has no underwear", so yeah I had to be responsible.
Last time I saw you in concert I was so impressed because you did songs by Coldplay, Jason Robert Brown, as well as your famous show tunes, when do you have time to discover new music?
A lot of times you hear about new music, for example Hamilton is in constant repeat at my house because my daughter loves the cast album. We've had selections of The Book of Mormon, the clean stuff we hear together, I think that's my husband's favorite show. My friends who are in the know on theatre tell me "you have to hear this", and so we do, so I get to hear a lot of new music thanks to the kindness of some really wonderful people.
So what's the process of narrowing down thousands of songs you might love for a nightclub show?
A lot of the songs I do have been road tested, we test them in concerts, cabaret settings, we test them with different audiences. For this show at 54 Below we determined we wouldn't do in full any of the hits, we put all that in one medley, so that we had room for other material we wanted to do, so we have One Direction, the Gershwins, John Legend, Leon Russell, Bonnie Raitt, Tracy Chapman, we have a lot of wonderful music.
I would've loved to go see Fun Home in Manila, any chance of you doing "Days and Days"?
No, we're not doing that song. If there's anything I've realized is there are many musical theatre songs that are hard to do out of context and "Days and Days" is one of them. You kind of need the rest of the show for that moment to make sense, if it lasted for years and a bazillion people got to see it, then you could do it because people would already have the backstory of the character, but it's a difficult one to just pull out of context. Judy Kuhn originated it, she probably does it in concert, but man, that's hard, it's a hard song to do even in the show.
Last time we spoke, you mentioned how excited you were about bringing Fun Home to the Philippines. What was the experience like?
The response was beyond what any of us had expected, we had no idea it would resonate in the way it did. It was wonderful, it was a fantastic experience for us, and audiences loved it. I guess there were people who related to it more than others, but it was great.
It's the kind of show we need.
Yes, totally. It's so great it was done at all, I saw it on Broadway and it's an incredible show.
Have you given Eva Noblezada any advice for Tony night?
All I can say is she needs to enjoy herself, take it all in, take pictures, if someone comes up to her to say they're a fan, be gracious and enjoy it. Have a glass of champagne because it's the biggest night for Broadway and it's so exciting.
For more information on Lea Salonga: Encore click here.