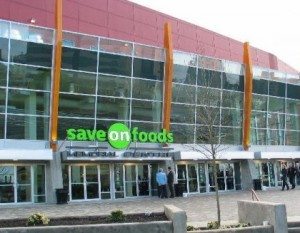 The closing of Broadway's "Rock of Ages" next week brings not only a long-running show to an end but also, most probably, another kernel of theater history: Helen Hayes's name on a marquee.
In 1955, the Fulton Theater on West 46th Street was christened the Helen Hayes, after the acknowledged "First Lady of the American Theater." A National Medal of Arts winner, as well as a sweeper of the EGOT (Emmy, Grammy, Oscar and Tony), Hayes appeared on Broadway stages from 1905 to her Tony-nominated turn in Harvey in 1970. In her later years, she became not only a philanthropist but a fairly ubiquitous presence at theater-related awards and benefits. If anybody deserved to see her name in lights, it was she.
So the Fulton-turned-Hayes gave her that honor from 1955 to 1982, but then came the Marriott hotel people who knocked down five legit theaters to put up their mega-lodge in midtown. Yes, they did add the Marriott Marquis Theater inside to make up for the loss, but the Morosco, Astor, Bijou, Gaiety and Hayes were demolished.
No worries, though. The 1912-built Little Theater, on West 44th Street, soon took on Hayes's moniker and has stayed The Helen Hayes ever since, through such productions as "Torch Song Trilogy", "Golda's Balcony", "Xanadu" and, ultimately, "Rock of Ages".
However, with "Rock" rolling away, the theater is changing hands. Awhile back, current owners Martin Markinson and the Tick Family promised to sell the Hayes to Second Stage Theater if the latter could raise the necessary $35 million. It took until now, but the match was met. The only problem is that Second Stage, now ready to play with the big boys, needs big money: $58 million, to be exact, to fulfill their architectural and aesthetic goals. And how better to make a windfall than by selling the naming rights to your Broadway theater?
So it's all but certain that Second Stage will grant a lucky corporate sponsor the opportunity to puts its nostalgia-free name on the century-old playhouse. Theater documentary filmmaker Michael Kantor told Gannett that it's pointless to get upset about names changing hands. "Those of us who remember [the actress] Helen Hayes for 'The Velvet Glove' might shed a tear or might figure out other ways to toast her legacy. The moment to get upset is when theaters are torn down." Architect David Rockwell assured the New York Times that the Hayes's 1912 brick façade and ornamental ceiling will remain intact.
No question, theater is always changing, and if we get misty over losing names like Morosco and Mark Hellinger, let's not forget that recent name swaps have honored the likes of Neil Simon, August Wilson and Stephen Sondheim (whose names usurped the monikers Alvin, Virginia and Henry Miller, respectively). No loss there.
On the other hand, it was hard to stomach the brief tenure of the Cadillac Winter Garden Theater, and inside-theater types got a bit tetchy when the Shuberts started naming theaters after execs (Bernard B. Jacobs, Gerald Schoenfeld) instead of artistes. But then again, having three plays a season come out of MTC's Samuel J. Friedman Theater is a lot better than having no plays from an empty Biltmore.
What likely spooks theater folks the most is the worry that Broadway houses will start to sound like football stadiums. It wasn't so long ago that teams played in places like Shea Stadium, Giant Stadium, Fenway Park, Foxboro, Riverfront and Soldier Field. Now we endure the graceless likes of Lincoln Financial Field, FedExField, Bank of America Stadium, Mercedes-Benz Superdome and Lucas Oil Stadium. The horror, the horror.
Yet there is a bright side; sometimes you get a name that transcends its wretchedness. Surely golf enthusiasts have to smirk when they tune in to (I kid you not) The Waste Management Phoenix Open. Which makes me wonder if we might one day be treated to evenings spent at the JiffyLube Arts Center, The Viagra Beaumont or the Oprah House. Well, at least if the latter does happen, she'll have a truly legitimate excuse to inflict us with "The Color Purple" again. That is, unless the Lysol Toilet Cleaner Mainstage gets to it first.