NYMF Interview: Barbara Carole Sickmen on 'Ben, Virginia and Me (The Liberace Musical)'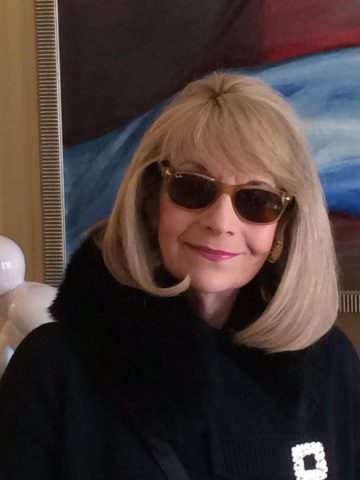 The 2017 New York Musical Festival, which runs July 10 through August 6, will bring audiences four full weeks of new musicals, concerts, readings, and panel discussions. We spoke with Barbara Carole Sickmen (music/lyrics) about Ben, Virginia, and Me (The Liberace Musical).
Tell us about your show!
Roger O. Hirson, book writer (Pippin), and Barbara Carole Sickmen, lyricist/composer, have written an original dramatic musical play, Ben, Virginia, and Me (The Liberace Musical), emphasizing Liberace's showmanship rather than his sexual orientation... which is neither whitewashed nor exploited.  The show's music is original as is the unique and unusual concept of this score driven book. This is not a tribute show. The musical is in development and a Broadway production is its ultimate goal.
After a big opening number set in 1946 Las Vegas and flashback to Liberace's early chaotic family dynamic in the mid 30s, the book moves to Liberace's "discovery" at the Stork Club In 1946 by Benjamin "Bugsy" Siegel and his girlfriend, Virginia Hill. Depicted is their (figurative) "menage a trois" relationship and the manner in which the trio fuels each other's ambitions, dreams and aspirations in the building of the Flamingo Hotel and creation of early Las Vegas. We see Liberace's transformation, by Ben Siegel and Sophie Tucker, into the flamboyantly costumed showman by which Liberace has come to be known. Ben is killed by his associates. Liberace moves on.
As Liberace performs a Royal Command Performance in London, a defamatory newspaper article induces him to  bring a libel lawsuit against reporter Neil "Cassandra" Connor. The trial becomes the "act of his life". Although Liberace's perjured testimony results in a  judgment in his favor, negative repercussions follow the trial and affect his career. Liberace, at the pinnacle of his career, despondent about his perjury and faced with negative publicity, retires. Some years later, at a Liberace Christmas dinner, Ben Siegel's ghost appears and is instrumental in persuading Liberace to return to show business.
Liberace's sexual orientation (which "secret" he always carefully guarded) is poignantly revealed by him (something he never actually did during his lifetime) by in the eleven o'clock number, "Beautiful Man", when he is informed of the death of former lover, Rock Hudson, as he prepares for his record setting performance at Radio City Music Hall. He reminisces about the affair they had and his lifelong fear of the consequences of revelation of his homosexuality.
What was the first musical that made you want to make musicals?
I was always a musical person since the age of 16 there's no specific musical that inspired me to write this musical. I love all musicals and cannot get enough of them.
Describe the sound of your musical, it's like _______ meets _________.
My musical consists of jazz, ragtime, rat-pack swagger (my original term), Latin, Vegas and Broadway show stopping  music; if were to compare, I would suggest Guys and Dolls meets Chicago.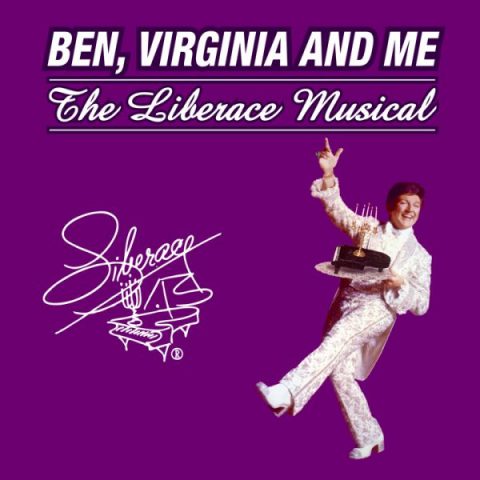 What are your favorite Liberace recordings?
I love all of his music; especially movie scores.
Why is it important to bring your show to NYMF?
I am bringing my musical to NYMF for several reasons: I live  in New York City; it is my city.
I have been impressed with the musicals at NYMF and am honored to have been invited to presentBen, Virginia, and Me (The Liberace Musical) at this year's Festival. Furthermore, the artistic director of the Williamstown Theater Festival suggested a developmental presentation at NYMF.
What's next for the show?
There has been a lot of interest in our musical from investors and producers. I expect to move forward with an Off-Broadway or not-for-profit production in the near future.