NYMF Interview: Laura Stratford, David Kornfeld, and Larry Little on 'Numbers Nerds'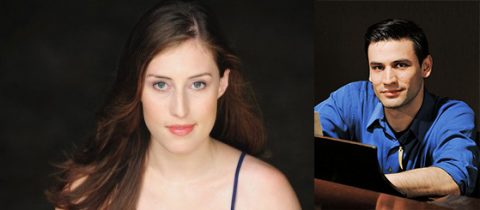 The 2017 New York Musical Festival, which runs July 10 through August 6, will bring audiences four full weeks of new musicals, concerts, readings, and panel discussions. We spoke with Laura Stratford (book), David Kornfeld (music), and Larry Little (story) about their musical Numbers Nerds.
Tell us about your show!
Numbers Nerds is about girls struggling to find their identities among all the competing pressures of high school. Struggling for the space to be both smart and popular. To be nerdy and female. To be competitive, but supportive friends. To collaborate with people they don't always get along with. To check all the college app boxes but still have a social life and maybe even have time for a little romance. It's about getting over or learning to accept all the myriad anxieties that go along with becoming young adults, and finding your place in the world.
Describe the sound of your musical, it's like _______ meets _________
The sound of Numbers Nerds is a little Menken, a little Shaiman, a little Lopez, and of course a little Schwartz. We wanted it to be fun, uplifting, spunky, and catchy as heck. Musically our composer [David Kornfeld] drew from all the pop theatre influences in his arsenal to create a sound that hopefully is fresh but familiar and will leave you singing and snapping your fingers.
Your musical is about an all-girl math team, and in 2017 we are still trying to increase the number of women in STEM fields. Is it important to you to write stories that are politically/socially relevant?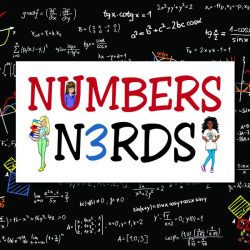 Over the last few years and this past year in particular, it's become increasingly important to write shows that explore socially relevant themes. We're not into preaching a specific moral or message with a show, but rather telling a story that shows the world as it is, with someone trying to change the status quo. We need stories that challenge people to think critically about their place in the world and that encourage empathy for their fellow human beings. So with Numbers Nerds, it was very important from the get go to make sure the story wasn't all fluff and silliness -- that it was built on a foundation of heart and truth. A bit of humor and silliness is a wonderful, healing thing. But for a story to connect with people the characters have to be truthful. They have to be real people, up against real odds and facing internal and external challenges that the audience faces themselves. For the smart girls in our story, the challenge of growing up to become successful women in our society is a very real one, and one that we hope the audience will identify with.
Why is it important to bring your show to NYMF?
We want girls and nerds (often an overlapping Venn diagram) the country over to have a chance to tell the story of the Waukesha Numbers Nerds with us, and NYMF is a wonderful opportunity for us to see how the show resonates with a savvy musical-theatre audience and to connect with educators, community theatre producers and the companies that license musicals from around the U.S. Plus it's going to be a blast.