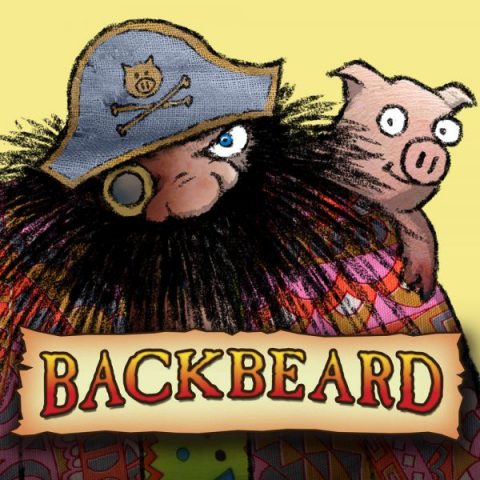 The 2017 New York Musical Festival, which runs July 10 through August 6, will bring audiences four full weeks of new musicals, concerts, readings, and panel discussions. We spoke with Michael Musial (music/lyrics) who wrote Backbeard: The Musical with Matthew McElligott (book/lyrics), Larry Tuxbury (book/lyrics), and Brian Sheldon (book).
Tell us about your show!
It's a bright and accessible tale of self-acceptance and remaining true to who you are. Backbeard has vibrant source material, a children's series written and illustrated by Matt, and it has lent itself nicely to being musicalized. We were trying to write a show for families, a smart, funny, and engaging piece of theatre for all ages.
What was the first musical that made you want to make musicals?
HMS Pinafore. I was the music director when I was a junior in high school. I was inspired by the blending of text, music, and lyric to tell a story and further, was moved by the engagement of a community to make something like that happen.
Describe the sound of your musical, it's like _______ meets _________
It would be limiting to try to fit Backbeard into any sound category.
I think what's fun about Backbeard is that it exists as an amalgamation of several different musical styles. There are songs built upon recognizable musical themes that instantly evoke pirates for listeners, but there is also a wide variety of other sounds within the piece. With a variety of colorful and eclectic characters in a musical for children, there is a lot of room for these different styles, and they come together to create a bright but cohesive journey through Backbeard's world.
What is your favorite pirate story (in any medium)?
I loved the recent production of Treasure Island at the National Theatre in London. It was stunning.
Why is it important to bring your show to NYMF?
So far, we have been able to share the show was a large school groups in upstate NY, and the ability to allow some children their first experience at the theatre is important to us. The chance to bring the fun and uplifting experience of this show to a larger audience is a great opportunity that NYMF allows us. We are excited to share it with a new audience.
What's next for the show?
We have already lined up a production of Backbeard for next summer, but we are also looking into opportunities for the script to be published and available for other theatre companies to license and perform. We would like to see Backbeard live onstage, and to allow other artists the opportunity to experience what we have experienced.