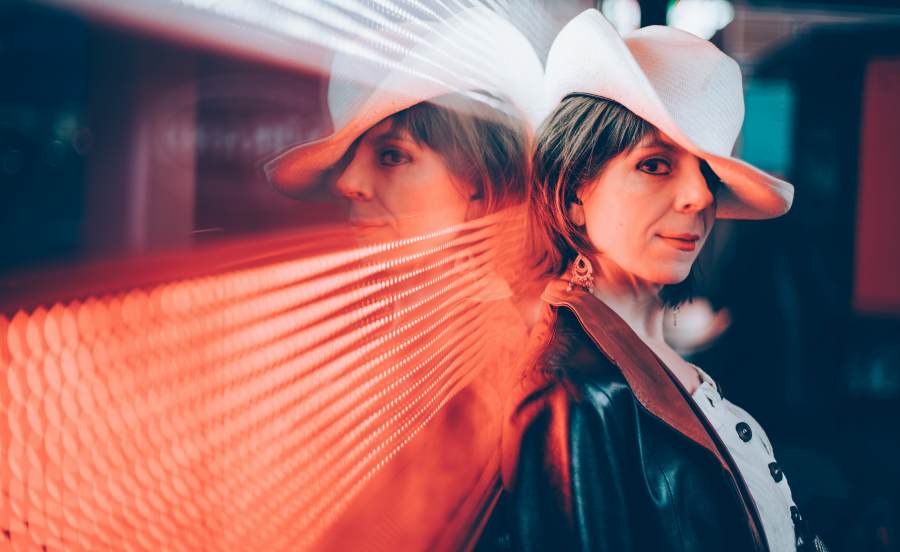 The New York Musical Festival continues through August 5, offering 12 productions as well as lectures, readings, and more! We spoke with writer Abby Payne about her musical The Gunfighter Meets His Match.
Tell us about your show!
The Gunfighter Meets His Match is a Wild West adventure about strong, independent women and a rugged Gunfighter who is willing to risk it all for the one he loves.
Fill in the blank: my show is a cross between...
...True Grit and La Cage aux Folles.
What was the musical that made you want to write musicals?
This is going to sound bad, but The Gunfighter Meets His Match is the musical that made me want to write musicals. I had written these songs that told a story (that soon became a concept album), and my very talented friends told me they wanted to make it into a musical with me. I had never expected to write a musical, but I knew that collaborating with Glitter Kitty Productions always resulted in something good and also something very fun, so I figured I would give it a try. I had the time of my life writing the first version of the show and performing it at HERE in 2015, and I knew we had to keep going. I couldn't stop writing songs about these characters. I became enamored with their world, and have been so thrilled with this opportunity to keep dwelling in it and expanding it!
What have been the most exciting things about seeing your show come together?
Seeing the magical staging and choreography that Jeff Davis cooks up for each scene.  And hearing these amazing actors sing their hearts out on songs that I've written, that are so personal and special to me.
Who are your favorite musical theater writers, past and present?
In college I discovered Cole Porter, and I've always really admired his bold and heartfelt songwriting.  And of course I love pretty much anything by Rodgers/Hart/Hammerstein. I am sadly not very knowledgeable about current musical theater writers, but I really liked The Band's Visit. It had a great and inspiring message but was so subtle and beautiful.
What would you change about the current state of theater?
I don't see enough new shows.  But I would like more modern musicals that have songs that are strong enough to stand on their own.  Songs that are functional in the show but that you might want to pop on and just listen to walking down the street.  Again, this comes from my love affair with Cole Porter and Rodgers/Hart/Hammerstein.  Their songs had a huge life of their own long after the musical had closed. I love that.