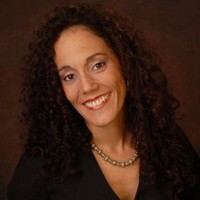 The New York Musical Festival continues through August 5, offering 12 productions as well as lectures, readings, and more! We spoke with Stefanie Seskin about her musical Bad Ass Beauty.
Tell us about your show!
Aralyn Ford is an ugly duckling who never realized she was a swan thanks to years of abuse at the hands of her father.  She's been careening through life putting everyone else's needs before her own to the point where even she doesn't know which face she's going to be wearing that day.  Now, she's on a quest to pull herself together and release her inner Alpha Female.  She, her multiple personalities and her hard rockin' band of misfits tell it like it is in this rough, raw soliloquy of sound.  This is actual rock n' roll.  The music and lyrics are unapologetic and the vocals are like Janis Joplin... but bigger.  The style of music is not what one expects in musical theater.  The theme of female empowerment anchors the show.  You'll witness rock concert energy with deep, socially relevant contemporary issues... and it's funny as shit!  The diversity of all of the elements of this piece is appealing, which makes musical theater accessible to folks who might not normally check it out.  Therefore, the show broadens the audience for musical theater!

Fill in the blank: The show is a cross between...
It's like Hedwig & The Angry Inch starring Aretha Franklin set to the music of Nine Inch Nails.

What was the musical that made you want to write musicals?
Hedwig & The Angry Inch.

What have been the most exciting things about seeing your show come together?
Pro lighting design, working with fantastic and accomplished musicians who love the music and make it sound great and working with Anne Hamilton, the dramaturg assigned to the show by NYMF.  She is amazing!