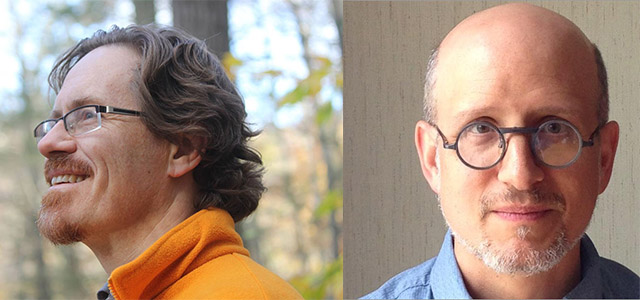 The 2017 New York Musical Festival, which runs July 10 through August 6, will bring audiences four full weeks of new musicals, concerts, readings, and panel discussions. We spoke with Erik Johnke and David Wolfson about their musical Play Like a Winner.
Tell us about your show!
Last year, Play Like a Winner had a staged reading at NYMF, and won the award for best developmental reading. This year we have a full production with a director, Kevin Connors, who is the Artistic Director of Musical Theater of Connecticut, and Broadway caliber performers like Nicolas Dromard, who was in Jersey Boys, and Jessica Tyler Wright, who was in NYCO's Candide.
In the fiercely competitive world of girls' soccer, how far would you go for your child? PLAY LIKE A WINNER is a satire of the soccer mom world based upon the award-winning play All About the Kids by Caytha Jentis. At curtain, Coach Nick lies dead on center stage, impaled by a corner flag, while a chorus of soccer players sings in his honor. Kathy, a soccer mom, steps forward to tell us the story of how all this began…
What was the first musical that made you want to make musicals?
Erik: Our high school production of My Fair Lady.
David: Company was the first show that really sucked me in.
Describe the sound of your musical, it's like _______ meets _________
Grease meets Sweeney Todd.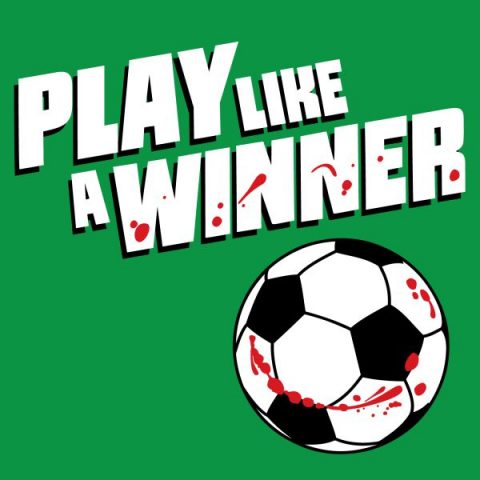 Your musical is based on the play All About the Kids by Caytha Jentis. Can you talk about your experience adapting the play? What about it caught your interest in the first place?
Erik: Caytha and I were in a writing group together when she was working on the play, and I could tell right from the beginning that it was a terrific piece. That play was a winner of the NY Playwrights Contest in 2009. I didn't get to see the production, but asked her to send me a copy of the script. I had been wanting to write a musical satire about suburban life, and once I read the script, I knew it was the perfect vehicle for what I wanted to do. So I asked her if David and I could adapt it, and she said yes! Caytha is also a filmmaker and made a movie from it called Bad Parents.
Why is it important to bring your show to NYMF?
Last year we won the award for best developmental reading, and this year, having a showcase production, allows us to see what it is like when it is fully staged, with choreography, props, and so on. So more than anything, it allows us to see what works on stage in front of an audience. We also are hoping that industry people will see the show and help us to figure out the best place for subsequent regional productions.
What's next for the show?
Musical Theater of Conn (MTC) is very interested doing a production in the future, and we are looking for producers to bring the show to the next level at other regional theater or in an Off-Broadway venue.