thEATer: The Screwtape Letters' Karen Eleanor Wight on Her Favorite Theater District Eats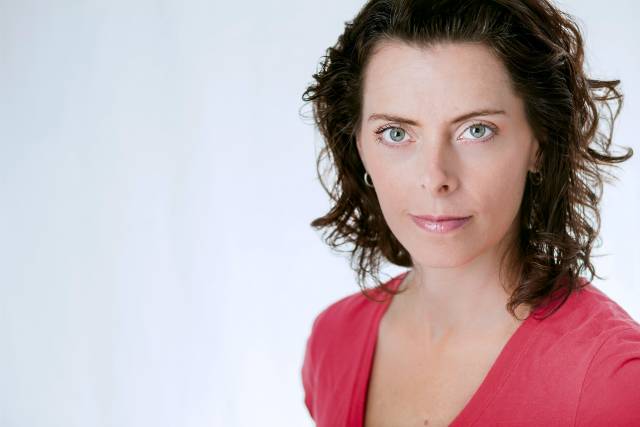 The dining scene of New York's Theater District is quickly becoming one of the best of the city, and few people know it better than the actors who call the neighborhood their second home. In our first installment of thEATer, we chatted with Karen Eleanor Wight, who is currently starring as Toadpipe in Fellowship for Performing Arts' production of The Screwtape Letters at The Pearl Theatre. From between-show staples to guilty pleasures, Karen gave us the complete low-down on her favorite theater district eateries. Check them out below!
Favorite post-show hang out?
Theatre Row Diner on 42nd between 9th and 10th Avenues.
I like to replenish post-show with traditional diner fare and chat with friends/family without having to yell over too much music or noise (got to keep my vocal cords rested to speak in Toadpipe's native language of "Demonese"!)
A little story for ya: In January, The Screwtape Letters had three-week run at The Pearl. The night of tech/dress I came down with a frightful cold. I spent the entire run enjoying a different ailment each performance -- free-flowing snot dripping out of my nose onto the stage, mucus-filled cough, almost no voice, completely no voice, tickle in throat with unstoppable cough (I hid lozenges in grooves of stage)...What a living nightmare! Luckily, Toadpipe doesn't need to look or sound attractive. I remember going to the Theatre Row Diner after one of these challenging performances to soothe my sick head with lemon zinger tea and matzah ball soup.
Caffeine fix?
Romeo and Juliet Colombian Coffee mere steps away from The Pearl Theatre.
Delicious coffee, cozy vibe, and friendly staff! I'm becoming a regular.
Quick meal on a two-show day?
Yum Yum Bangkok on 9th Ave between 45th and 46th.
This is how it goes down: On a two-show day, I do not leave the theatre between performances. Mainly, 'cause I'm super lazy. I have time-consuming make-up on that I'm not willing to remove and reapply. So, before the matinee, I swing by Yum Yum, order the pineapple fried rice with chicken (Always. I'm a creature of habit along with being an actual creature in Screwtape), eat half of it, and then devour the rest during my break before the evening performance.
"See and be seen" spot?
The Press Lounge on the roof of the Ink48 Hotel. 653 11th Avenue between 47th and 48th.
Who am I kidding? I have not frequented this place. Waaaaay out of my meager actress budget. But I have gone to scope it out and the views are beautiful (SEE) and the setting swanky (BE SEEN) and if you'd like to spend your entire paycheck on delicious bites and alcoholic drinks, this is the place to go! Any excuse to relax with a beverage on a rooftop, I say.
Sugar fix?
Little Pie Company on 43rd between 9th and 10th Avenues.
I first discovered LPC when we were doing a run of The Screwtape Letters at Westside Theatre across the street. It was [FPA Artistic Director] Max McLean's birthday (he plays Screwtape) and I wanted to get him a little something sweet to celebrate. I wandered over to LPC and got him a Red Velvet cupcake with vanilla icing as there wasn't anything Devil's Food. 😉 This is when it all began. Luckily for me, they are only a couple blocks away from the Pearl! Mmmmm Mississippi Mud Pie...and everything else in their little shop.
Place to bring out of towners?
Chez Josephine on 42nd St between 9th and 10th Avenues.
I have fond memories of Chez Josephine: when a fellow actress and I first moved to the city (long before running water and electricity), we decided to splurge and dress up for a fancy meal out. The food was delicious and the vibe dramatic. Great place for either pre-show or post-show meal, drinks, and dessert.