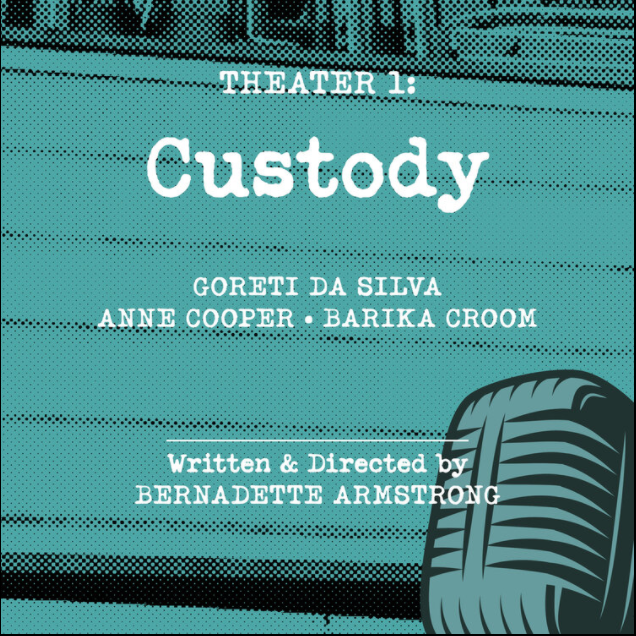 In 1980s America, Sofia and Jessica are happily raising a daughter together when Sofia gets caught in a fatal accident. Now Sofia's parents, who never approved of her relationship, are bent on taking their granddaughter away from Jessica. Based on actual court battles, Bernadette Armstrong's Open-Door Playhouse audio drama Custody traces a journey of love, separation, and reconciliation over about 20 years.
The story begins at Miami University, where pre-med biology students Sofia and Jessica barely meet before they've fallen head over heels in love. Despite harsh disapproval from Sofia's traditional Italian parents, the two women pursue a relationship and decide to have a baby. But Sofia dies when the little girl, Anna Rose, is still a toddler. Shortly after, Sofia's parents get custody of Anna Rose, leaving Jessica utterly alone. Only about 20 years later, when Sofia's tyrannical father dies, can Sofia's mother finally tell Anna Rose the truth, facilitating a reconciliation between Jessica and her daughter, and between Sofia and her mother.
It's a nice touch that, while male characters are central to the plot, they almost never speak. It may be Sofia's Papa who dictates much of what happens, but this story belongs wholly to the women. (The cast includes Goreti da Silva, Anne Cooper, and Barika Croom.)
It's also nice that equal weight is given to both parties. Of course, when Sofia's parents cut her off, it's easier to sympathize with Sofia than with her parents. And when they steal Anna Rose from Jessica, it's natural to sympathize with Jessica. But we also hear from Sofia's mother: her confusion, her natural yearning toward her daughter and granddaughter, and, finally, her regret over her role in the story. In the process, her struggles and griefs become apparent. And in the end, it's not her strict views or her obedience to her husband that win out, but a mother's love for her daughter. As a portrait of what happens when a child takes a path their parents don't approve of, Custody is satisfyingly well-balanced.
It's a tragic story, and with a number of emotional scenes, definitely tugs on the heartstrings. That said, the drama might benefit from a tighter focus. While it's fun to see Sofia's and Jessica's playful relationship unfold and deepen, it feels like we're getting many snapshots from the air but never quite touching down. For me, what made the strongest impression was hearing Jessica's screams as her daughter was forcibly taken from her, and I think the play would feel less episodic if it spent more time on the custody battle and less time time setting up for it.
After all, it's this very real legal atrocity that sets Custody apart from other plays about families at odds due to LGBTQ issues. These custody battles are a lesser-explored facet of the issue, and one that deserves the spotlight--or, in this case, radio waves.