Up-and-coming playwright José Rodriguez on his horror obsession and being vulnerable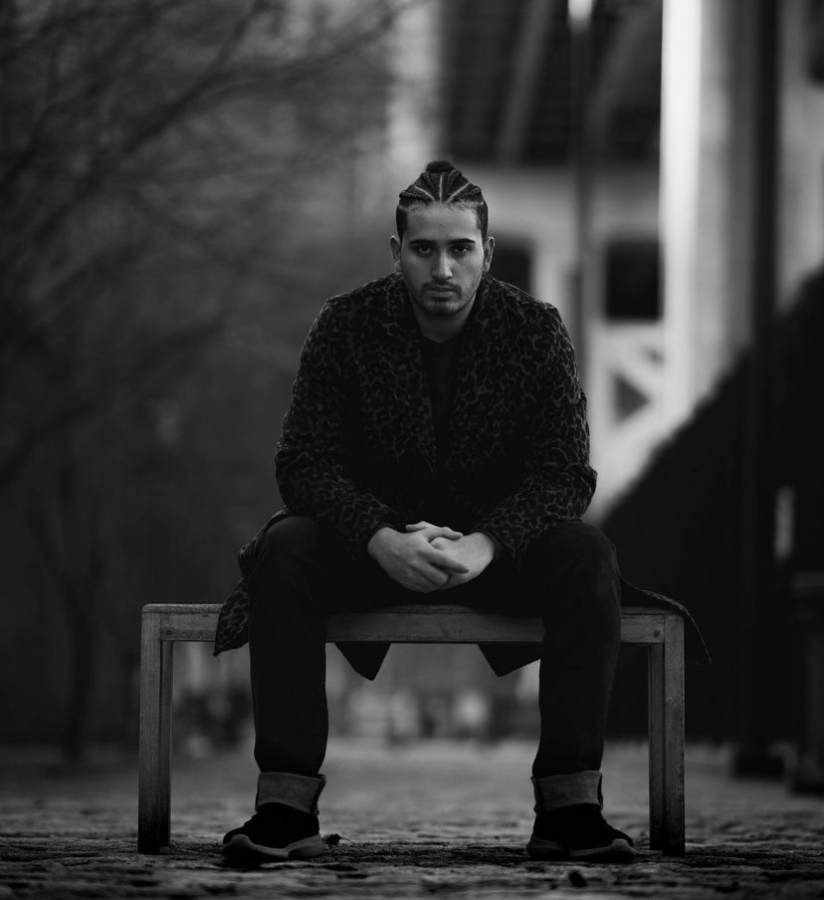 José Rodriguez fell in love with horror stories at a young age. Now, he's presenting Metanoia, a collection of short horror-themed plays, at Jersey City Theater Center on November 14. Metanoia comes out of JCTC's Producer's Lab, a program that supports young artists as they enter the professional world. Ahead of the performance, we spoke with Rodriguez about the Producer's Lab process, his love of horror stories, and his favorite Stephen King novel.
What has it been like working with the JCTC Producer's Lab?
Everyone over at JCTC has been great to work with, especially Olga Levina, the theatre's artistic director. We really hit it off after our first conversation with one another and she has been very supportive during the process. She was willing to take a chance on some guy she doesn't even know, yet after reading my work she helped me figure out this whole process, and I've been grateful ever since.
You've said the Metanoia plays came to you at various emotional points in your life. Do you usually find that your own experiences inspire your art?
I'd say that my own personal experiences definitely play a certain role in my art. While I'm not actually going through all the experiences my characters are, such as meeting guardian angels or being chased by monsters, I appeal more to the human side of the work. The feelings of being scared or being alone, those personal experiences help bring the stories to life. The creatures or antagonists are just metaphoric representations that come along. Though, I do have a ghost story or two that I'm 87% sure actually happened to me.
Does that make these plays any more vulnerable, since you're sharing a part of yourself?
I'd say so, yes. There are often times during rehearsal where I find myself getting a little choked up, because I remember the headspace I was in that inspired said work. It's a little nerve-wracking putting your own experiences and thoughts on display. However, it's very therapeutic at the same time.
You started out wanting to write horror stories, and it sounds like these plays definitely have a horror element. When did you transition from short stories to plays?
I was a really big chicken growing up. I was quite scared of my own shadow, literally. So the thought of controlling that fear and scaring others always intrigued me when I was younger. However, getting people to actually read my writing, besides my parents, was always a hassle. That's why I wanted to transition into a visual media. What really sealed the deal was going on a school trip and seeing a theatre put on a stage adaption of Edgar Allan Poe's "Tell-Tale Heart." That show really frightened me, and I loved it.
Do you still dabble in other kinds of writing?
I still work on short stories every now and again, but not as much as I'd like to. However, my other passion is screenwriting. A perfect night to me is staying home and watching a horror film. I love playwrighting and screenwriting as if they were my own children.
Have you seen any horror films lately that made an impression?
I've recently fallen in love with the slasher genre. A few months ago, I watched the old Halloween movies with my parents for the very first time and I am still obsessed with them. I love the new trilogy that's coming out in the franchise. I think slashers has me incredibly invested because while they are "realistic" they still carry that supernatural feel. Up next on my horror binge is the Chucky franchise.
What do you think it is about the horror genre that appeals to you?
I think horror stories have the opportunities to showcase real human emotions. With many of the tales, the predicament that characters find themselves in are often life or death. In those moments of fear and desperation, I think that's where humanity truly shines through. We see the honest individuals who want to do everything in their power to save everyone, as well as seeing people who are cruel and want nothing more than to hurt others. It's interesting. When we strip away social norms and add in a factor of being expendable, it changes a lot about how we act as people. Exploring that has always enticed me.
It looks like Stephen King is one of your favorite authors. Do you have a favorite book of his?
Stephen King's The Institute is a truly captivating read. Following a bunch of teens who discover they have telegenic abilities (like Carrie), the story unfolds in a lab where the kids are forced to fight for their escape. It's phenomenal. And with King's work, everything is connected. So this takes place in the same universe as Carrie. I am obsessed with world building, and that's actually one of my biggest goals: having my own universe of beloved characters.
What can people expect if they come to see Metanoia?
I truly hope people enjoy what they see. I think it's an honest look at humanity and I've had such a blast with my talented cast and crew. A special thank you to my parents who have always supported me and kept me going. Without them, I would've still been that scared little kid.