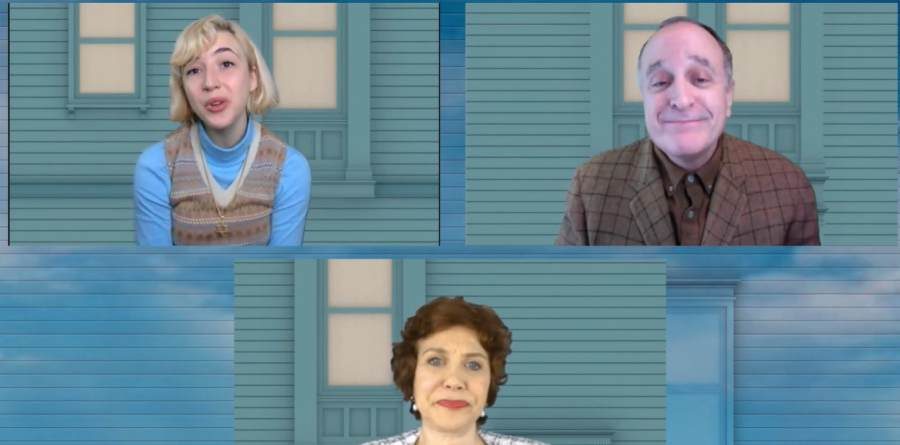 In the 1970's, Harvey Milk, a gay charismatic politican, was assassinated for being openly homosexual. Using him as a pivotal character, Jerry James, Laura I. Kramer, Ellen M. Schwartz, and Cheryl Stern created a musical entitled "A Letter To Harvey Milk.''
Harry Weinberg, a widowed butcher, takes a writing class at a local JCC. Harry joins the class out of sympathy, realizing that without students,the teacher will have no job. Despite his assertions that he is no writer, he begins to fill his notebook pages.
When his teacher Barbara assigns him to write about his job, he describes keeping a jar of jellybeans on his counter.Yet he says he doesn't like jellybeans. Barbara is confused by the reference until Harry explains that the candy was for his customer Harvey Milk.
Harvey had been like a son to Harry and he was devastated when Harvey was assassinated. When the teacher assigns him to write a letter, he writes to Harvey. Harry and the young teacher begin to get close, and Barbara, who is openly gay, loves Harry's letter and wants to publish it. Milk was an important figure in her life and after he was murdered, Barbara announced her sexuality to her parents who then cast her out. Now living in San Francisco years later, she is open about being gay, but Harry still fears for her safety.
The show is nicely cast. As Harry, Adam Heller is warm and sympathetic with a slightly gruff singing voice. Cheryl Stern provides some comic relief as Franny, the spirit of Harry's dead wife, and Julia Knitel as Barbara displays a lovely soprano voice.
Some of the music (by Ellen M. Scwartz with additional lyrics by Stern) is quite pretty, especially the song that Barbara sings with the lover she met at the bookstore. Other times the rhyme is commonplace. Franny's spirit is with Harry throughout most of the play, singing along with him, commenting and giving advice. There are references to Fiddler on the Roof, especially when Harry and Franny sing a song about their relationship.
The show originated at Theatre Row in 2018 but the cast members were filmed separately for the benefit performance. Interspersed are several still shots from the original production which create an interesting effect.
The 90 minute play tries to do too much by including World War II. Much of the story is predictable, even Harry's great revelation towards the end. His wife's spirit learns something shocking about his past, but it's not shocking to the audience. Perhaps that is a flaw in the presentation or the story.
The show also attempts to be cute using Yiddish terms as Harry 'tutors' Barbara in the language. Sadly, the young waiters in the Jewish deli scenes don't have convincing Yiddish accents.
The musical, based upon the short story " A Letter to Harvey Milk" by Lesléa Newman is directed by Evan Pappas and combines LGBTQ history and Jewish history. Those not too familiar with Milk's story might find this musical an impetus to do further research on him; it did for me.