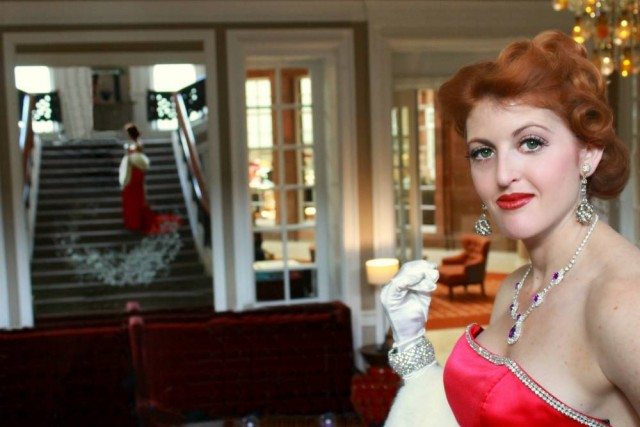 "Fasten your seatbelts, it's going to be a bumpy night!"
That voice. Those eyes. The impenetrable stare. Bette Davis was much more than a talented actress with a memorable on-screen presence. During a time when female casting meant measuring little more than studio-perceived sex appeal by camera testing segmented body parts, Davis not only pushed for leading roles that could floor her male counterparts in depth and screen time, but took on a legal battle with Warner Brothers in a bid to free herself from a contract that provided shallow, humdrum roles, despite her proven capabilities and success.
At the time, English barrister Patrick Hastings said of her: "This is a rather naughty young lady...what she wants is more money." Davis may have lost the legal case, but a precedent had been set. Individuals blessed with talent and intelligence could not be controlled so easily, and not without a fight. Davis had already won one Academy Award. She was yet to win another and would become, for a notable time, Warner Brothers' most bankable star.
This episode plus trials of a different kind are played out in a back and forth time construct in Bette Davis Ain't for Sissies, performed and written by Jessica Sherr and directed by Antony Raymond.  The one-act play is part of 59E59 Theaters' three-week East to Edinburgh festival run, designed to nurture and provide space for US shows en route to  the Edinburgh Festival Fringe.
In the wake of the LA Times leaking the 1939 Academy Award winners just prior to the actual ceremony, thirty-one year old Davis, upon discovering that the best actress accolade will go to Vivien Leigh for Gone with the Wind (a film that came out tops in most categories), abandons the ceremony and returns home early to learn her lines, seethe, and reflect on a series of trysts, career breaks and failures that her uncompromising personality has committed to legend.
As actors often claim when portraying 'real' people, the true method lies in interpretation rather than impersonation. Be that as it may, the play works best during those moments in which the arch of an eyebrow or the inflection on a particular word transform Sherr into the Bette Davis so many are familiar with, a woman who was just as dramatic in her personal life as she was in her movie roles. Therefore, Sherr has made a wise decision in surrendering to high drama.  Bette Davis is not a woman who should ever be played down.
There are surprises: an original possession of Davis' features in the play while an energetic rendition of "42nd Street" works as an ironic comic turn.  Davis' acting strengths peaked with good, fast dialogue and her loaded trademark glances. Sherr uses the same technique, posturing, gliding, costume changing and cutting down to size those who dare to challenge her with ineptitude, discrimination or any kind of shortcoming. Her writing and characterization are well researched and plausibly over the top. When she declares: "I was brilliant, I am goddamn brilliant!" there is little reason not to believe her.