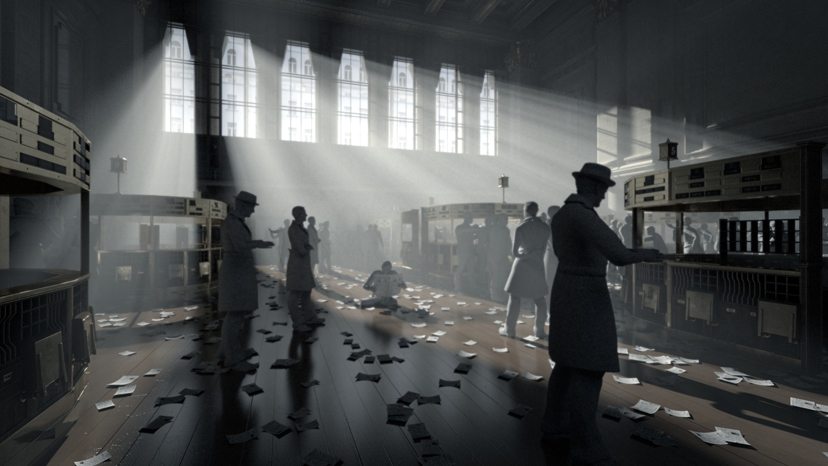 Part historical tour, part virtual reality, and part street performance, The Downtown Experience (powered by The Ride) is an imaginative ride through the history of Downtown Manhattan, beginning with the story of the island's first Native American inhabitants and continuing to the current day.
The Downtown Experience begins at 200 Water Street, near the South Street Seaport Museum, in the heart of one of the oldest parts of New York City. After a short introduction by a tour guide, you'll board a big black bus and take your seat facing a huge window - through which you're destined to experience downtown Manhattan as never before. The next hour and a half features music, narration, images, and virtual reality clips, along with a tour of famous New York streets and landmarks.
You'll ride through the Financial District, along the edge of Battery Park and Tribeca, around the World Trade Center and City Hall, and within sight of Brooklyn Bridge and the Statue of Liberty. As the tour-guide points out these and other historic landmarks, you'll hear about some of downtown Manhattan's most famous figures, including P. T. Barnum, Jenny Lind, Philippe Petit, and George Washington. You'll experience some of New York City's greatest triumphs, along with some of its most notorious tragedies. And by the end of the tour, you're definitely going to know a lot more than you ever wanted to about the long and varied history of downtown Manhattan.
As the tour-guide will tell you at the beginning of your ride, this isn't just another history tour of New York City; it's an experience. Prepare to be pleasantly surprised, to watch history come alive, and to revel in Manhattan's rich culture.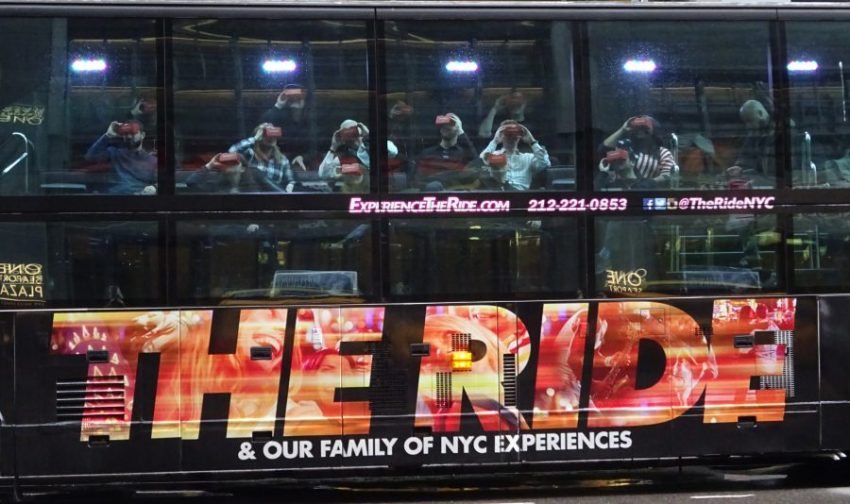 My "experience" was vastly interesting and enjoyable. I certainly learned a lot about New York City, and I enjoyed hearing some of the offbeat anecdotes from Manhattan's history. My tour-guide knew so much, it was crazy. And she presented the facts with humor (when appropriate) and enthusiasm. I especially enjoyed the moments that incorporated street performance, and felt like the tour could even have used a few more of those.
The virtual reality parts felt very realistic, probably due to the high quality graphics and seamless storytelling. Two VR moments about Irish immigrants and the stock market crash were especially well done, and a TimeLooper moment featuring George Washington's inauguration was fun and imaginative.
With virtual reality becoming ever more popular, and theater increasingly exploring new approaches to audience interaction, maybe we'll see more tours like The Downtown Experience in the future. It would certainly revitalize heritage tourism, and it seems like the perfect way to enthuse young people with a desire to learn about history.