Top 10 Jazz Albums of 2013
Last updated: 12/19/2013
It's been quite a year for America's greatest art form. Records from living legends and young upstarts graced the jazz music charts. Even better, old sounds were re-imagined by incorporating modern technology and contemporary aesthetic tastes. This is just the  tip of the iceberg of this past year in jazz. Here are the top ten jazz albums of 2013.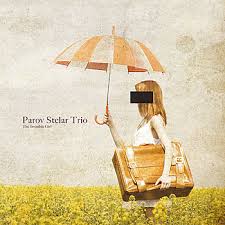 What?! An Austrian DJ in the list of the top ten jazz records of the year? Yes, that's correct, and for good reason. The Parov Stelar Trio harks back to by-gone eras when jazz was played in brothels and dingy clubs then adds on dance-friendly beats. The seamless combination of these two worlds makes an enjoyable listen for fans of jazz and dance alike.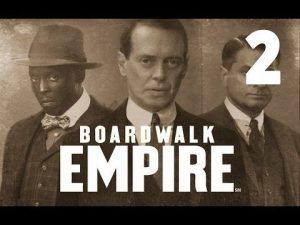 The soundtrack to HBO's "Boardwalk Empire" is practically heaven for dixieland jazz connoisseurs. Volume 2, like its predecessor, is a colorful array of ragtime and vocal jazz classics performed by contemporary artists of all kinds. Standout musicians on the record include Elvis Costello, Liza Minnelli, Rufus Wainwright, St. Vincent, and Patti Smith. It all kicks off with a smoky rendition of "Strut Miss Lizzie" by David Johansen which will make you want to lindy hop down to your local record store and pick this one up.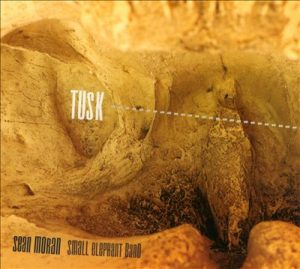 This is a debut record done right. In what can only be described as the child of Frank Zappa instrumentals, and the ominous harmony of twentieth-century composers, this band manages to create a perpetually fascinating and musically adventurous soundscape. Sean Moran, the guitarist/composer responsible for the music, also fronts avant-garde heavy metal trio Bassoon and chamber quartet The Four Bags. Think of this one as a deep-cut for the truly adventurous.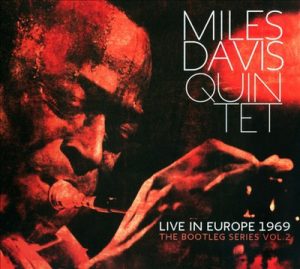 This one pretty much speaks for itself: it's a glimpse of the dawn of Davis' electric period, that brilliant fusion of modal jazz with electric instruments and elements of rock that eventually culminated in the seminal "Bitches Brew". This record is a wonderful collection of previously unreleased live performances and trumps Davis' "Live-Evil". "Live in Europe 1969" includes tracks from his bebop period as well as his modal jazz classics. With Chick Corea on electric piano, Dave Holland on bass, Wayne Shorter on sax, and Jack DeJohnette on the pots and pans -- it's clear why this album is a true gem. Definitely one of the best live recordings available from Davis.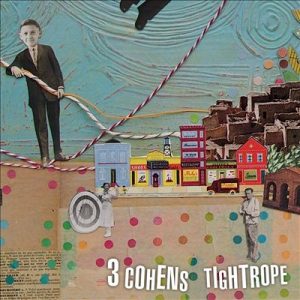 This band of three siblings has mastered the art of "conversational improvisation". In other words, they attentively listen to one another play and add to the conversation on the spot. Among the 18 tracks are five aptly titled "Conversation", which are vivacious medleys of trumpet, sax, and clarinet weaving in and out of the song, further adding to the liveliness. It feels almost like listening in on a foreign conversation.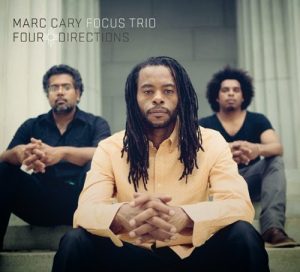 For those unfamiliar with Marc Cary and his highly rhythmic, post-bop piano and keyboard playing style, this would be a great place to start. The album is a perfect blend of acoustic comping and electric madness with a hint of world music-inspired rhythms. The influence of African rhythms is apparent from the opening track "Todi Blues", a quasi-ambient jam with numerous keyboard textures like the mellow Fender Rhodes. The Return to Forever-esque "Spectrum" also lends Cary's bop phrasing that's exciting and easy on the ears.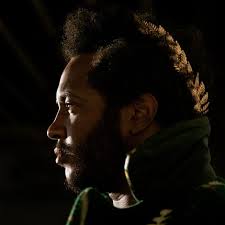 Wait a minute! Isn't this more of an R&B record than a jazz record? Well, yes and no. In a sense, Stephen Bruner, a.k.a. Thundercat's falsetto-layered, tightly produced sophomore effort certainly recalls elements of Marvin Gaye. On the other hand, his advanced jazzy bass playing suggests otherwise. The glassy, mysterious arpeggios on "Tron Song" will leave you hypnotized and the complex chord structure of "Lotus and the Jondy" sounds like an electrified "Nefertiti". Still not convinced? Listen to "Seven", a masterpiece of electric bass playing complete with a vocal finish that brings to mind a scat-singing Ella Fitzgerald. The captivating ballad, "Evangelion", is the icing on the cake, rich in harmonies and is truly a groundbreaking recording on this genre-busting album.
Vocal jazz extraordinaire Gregory Porter makes his way to the legendary Blue Note record label in style. Acoustic accompaniment gives plenty of support to his thick vocal tone with plenty of room to explore on "Liquid Spirit". The title track injects a bit of soul music, complete with a call-and-response horn section, that would make Ray Charles proud. However, the opening drum fills of "Lonesome Lover" remind us all that this is, first and foremost, a jazz album. The most lyrically stunning song on the record is "Musical Genocide", which voices a strong disapproval of the current affairs in popular music and its general unwillingness to take chances on new, different sounds. "This is not for me / I will not commit, nor will I submit / to musical genocide," Porter croons; I couldn't agree more.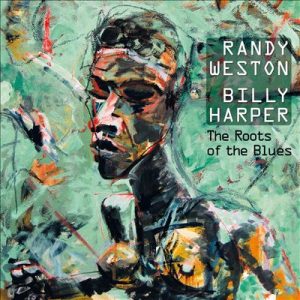 This duo of legends, piano master Randy Weston and tenor saxophonist Billy Harper, has created an authentic tribute to early jazz standards that owe a lot to the blues. Among the tunes is the undeniably classic "Body and Soul" in which Weston's piano slowly dances about while Harper delivers a powerful, driven melody in the vein of John Coltrane. A rendition of Duke Ellington's "Take the 'A' Train" demonstrates Weston intrepidly taking extreme harmonic chances on a fairly simple melody. The other half of the album is composed of Weston originals including the inimitable "Blues to Africa". What's most fascinating about this record is its simplicity: two instruments. Harmony and melody. No distractions. Just pure, authentic jazz from two experienced veterans. If you're a fan of the blues, jazz piano, the tenor sax, or all of the above, this record is a must-have.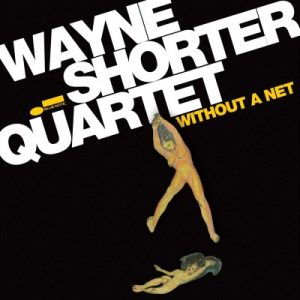 Wayne Shorter is one of those artists who can do it all and never ceases to amaze. Throughout his long career he has composed and played with some of the best (Miles Davis, Joe Zawinul, Joni Mitchell, Herbie Hancock) and has always pushed the genre to new heights. His most recent release, the live album "Without a Net", is no exception. The album is littered with newly composed tracks as well as a take on Miles Davis' "Orbits" and one of Shorter's own oldies, "Plaza Real". The most immediately recognizable thing on the album is the arrangement of the pieces. Here, Shorter interestingly adds in wind ensemble Imani Winds, which contributes significantly to the album's overall feel. The whole thing sounds like a pastiche of impressionistic classical music overlapped by some extreme improvising by Shorter himself. Indeed, his soprano sax screams with its distinctive trebly wonk in ways that other soloists can only dream of. His style seems to have evolved over the years in that he has now embraced a foray into free jazz and is now representing that phase of jazz music wholeheartedly in his improvising. His raw and uncompromising tone is so moving that a member of his band can't help but exclaim, "Oh my God!" at around the 7:15 mark in the epic, twenty-plus minute "Pegasus". The new track "Zero Gravity to the 10th Power" is a perfect summary of where the eighty-year-old Wayne Shorter is musically as of late: grooving bass lines, piano devoid of voice leading, and a passionate, freely voiced sax. This record may isolate some purists, but I contend that it's genius.