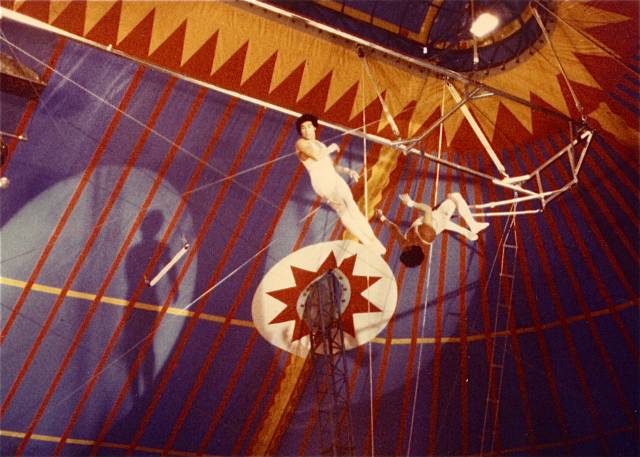 The Dance on Camera Festival, co-presented by Dance on Films and the Film Society of Lincoln Center, celebrates dance in all its cultural diversity, explores the history of dance in the US and abroad, and unveils the emotional and physical connection between individual bodies and movement. This year's festival will include 20 feature films, 36 shorts, four retrospective selections, and many exciting free panels. Among them is They Are We, an account of how the Afro-Cuban ethnic group Ganga-Longoba, who have kept their African heritage alive, were reunited with their relatives in the Sierra Leone region decades after their ancestors were removed. Another documentary, Horizontes, uncovers the deep emotions of three generations of Cuban-born dancers: the student on the edge of greatness; the professional on the edge of tears; the eldest on the edge of death. Still other films, such as Dance Emergency and The Flight Fantastic, investigate the historical accounts of how dance is passed on: in the narratives of Erina Brady, an Irish-German dancer (Dance Emergency), and one of flying trapeze's greatest acts of all time, The Flying Gaonas (The Flight Fantastic), we see how Brady brings Ausdruckstanz and the Mary Wigman technique to Ireland despite the Nazi Regime and how the Mexican-American Gaona family continues to share their love of flight with children and adults of all ages and abilities.
Of the many excellent films to see at this year's festival, February 12-16, five films stand out as the "must sees" of 2016:
Dance With Them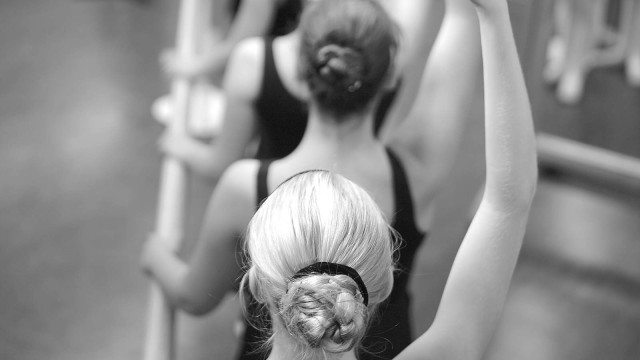 Dance With Them, a documentary by Béatriz Mediavilla, details the everyday beauty of the PRELV dance school in rural Quebec, run by dance teacher and choreographer Lynn Vaillancourt for 45 years. Vaillancourt has taught generations of students who gain much more from her classes than ballet. She employs unique methods of teaching—a communal approach—where the students learn to respect themselves as well as each other, nature, and art. The individualist nature of ballet in society is torn down in this school where cooperation, openness, and honesty are key. Shot beautifully in black and white, Dance With Them is a charming film of children learning to live art.
Screens at 1:00 p.m. on Tuesday, February 16 at the Walter Reade Theater; a Q&A with Béatriz Mediavilla will follow.
After the Curtain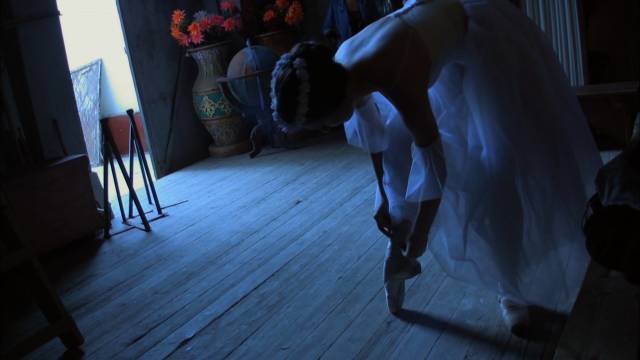 After the Curtain follows four female dancers of the post-Soviet, predominantly Muslim nation of Tajikistan. The women, of various ages and circumstances, face fear, shame, and isolation as they continue to follow that rumble inside each born dancer—the uncontrollable urge to move. Emelie Mahdavian takes us on an intimate journey as she explores the richness of Tajik dance and the cultural norms the women must battle to keep their tradition and passion alive.
Screens at 3:30 p.m. on Tuesday, February 16 at the Walter Reade Theater; a Q&A with Emelie Mahdavian will follow.
Enter the Faun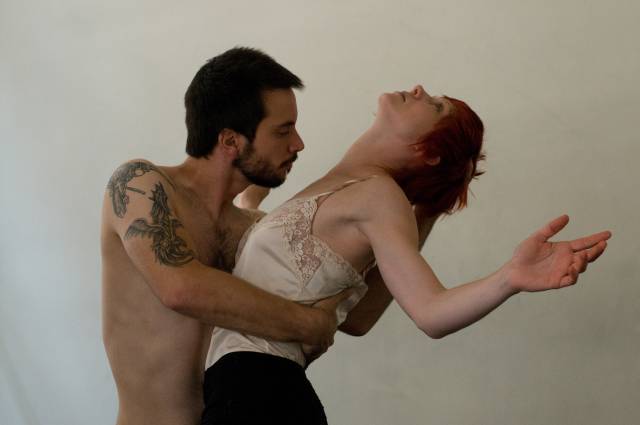 Enter the Faun, a documentary by Tamar Rogoff and Daisy Wright, archives the transformation of Gregg Mozgala, an actor with cerebral palsy, as he prepares to dance the role of the Faun in choreographer Togoff's new work. There is a long overdue call for people with disabilities to have a welcome place in the dance community, not only to participate but to be represented on stage. Enter the Faun has done both and proves that any body can achieve miraculous feats and express beauty.
Screens at 3:15 p.m. on Sunday, February 14 at the Walter Reade Theater; a Q&A with Tamar Rogoff, Gregg Mozgala, and Véronique Bernard will follow.
Feelings are Facts: The Life of Yvonne Rainer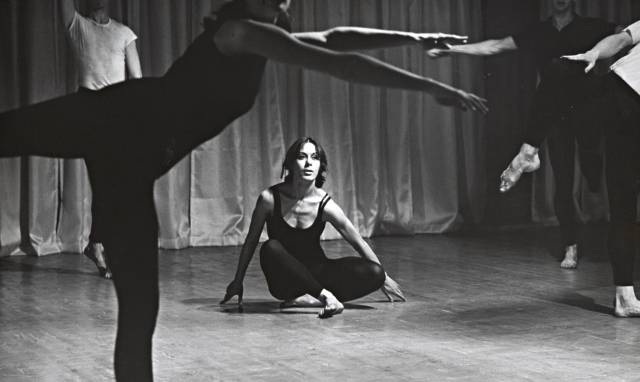 Feelings are Facts: The Life of Yvonne Rainer is a biographical account of postmodern dance pioneer and co-founder of Judson Dance Theatre, Yvonne Rainer. With her work "Trio A" and many other works following, Rainer opened the doors to a new dance aesthetic that utilized pedestrian movements and played with structure, always asking questions and breaking conventions. Collaborators and contemporaries, such as Steve Paxton and Lucinda Childs, appear in the film to share their insights, memories, and reflections on Rainer and the postmodern dance movement in New York City of the 1960s. A dancer, choreographer, film maker, radical artist, feminist and multiculturalist, Rainer—now in her 80s—continues to be a prominent figure in the dance and art world.
Screens at 8:00 p.m. on Tuesday, February 16 at the Walter Reade Theater; a Q&A with Yvonne Rainer and Jack Walsh will follow.
The Dance Goodbye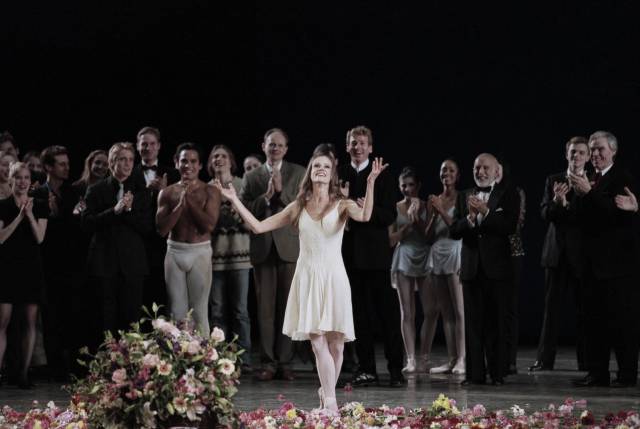 The Dance Goodbye is a heart-wrenching account of a story rarely told—the story of what happens to dancers after they can no longer dance. It is often said that a dancer dies twice, and that the first time is more painful. Merrill Ashley, one of New York City Ballet's most famous ballerinas, had an extensive and successful career in ballet lasting more than thirty years. When she retired in 1997, she faced the same question as many other aging and retiring dancers all over the world: now what? Ron Steinman's documentary shows Ashley grappling with this big question as she dances her farewell performance after countless injuries, some of which having lasting effects on her body. An emotional journey about the loss of identity, the film depicts the lonely realization of what it means to disappear from the stage.
Screens at 6:00 p.m. on Sunday, February 14 at the Walter Reade Theater; a Q&A with Merrill Ashley, Ron Steinman, and Eileen Douglas will follow.
For more information on Dance on Camera, visit: https://www.dancefilms.org/dance-on-camera/