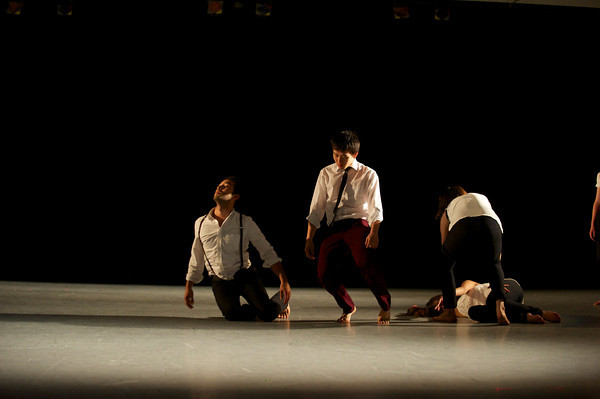 What do you think about when you see a homeless person on the street? Where do you look when someone on your train car is performing for money; what do you do and what do you say when they ask you for food? How do you feel when this person is disabled, has a mental illness, pregnant or with a child? How do you feel when this person is a child or a teenager? What do you say; what do you do; where do you look? Many of us ask ourselves and each other these questions, but these questions (and their answers) are focused on ourselves. How often, if ever, do we turn the tables to ask: how does the person I pass every day feel when everyday I ignore them? What does someone think about when no one seems to see them at all?
MElder Movement Art presented A Study of Occupied Spaces, August 27-29th as the SubletSeries@HERE.  The work was created in an effort to bring awareness to the over 50,000 homeless New York City residents and to bring a social voice into art because, as choreographer Mat Elder says passionately in reference to our current political climate, "it's so crucial." After extensive research and much time spent with homeless teens and diverse youth from all over New York City, Elder, in collaboration with dancers and in association with the nonprofit organization The Possibility Project, explores through dance the complex history of New York City homelessness. The work does not vociferate a solution to this growing issue or any answer for what should we do, except to simply ask us to throw away any stereotypes of and negative associations with the word "homeless." It prompts us to consider people as people -- human lives with human stories -- and rather than make assumptions, to open our minds to the circumstances of others, which is perhaps the first step to finding an answer and also a confrontation of an actual problem that lies at the root of the issue.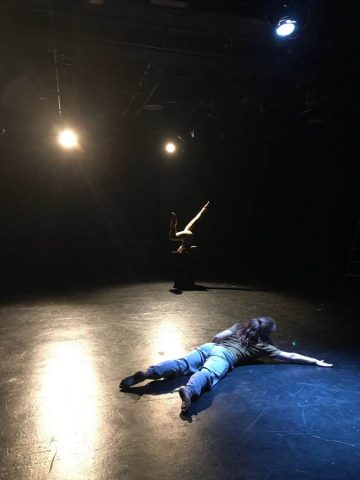 A Study of Occupied Spaces is a culmination of vignettes, each giving an emotionally engaging glimpse of someone's life and each building upon the other to emphasize the increasingly vast number of people with unique yet similar circumstances. Through vividly detailed movement contrasted with stillness and subtly captivating facial expressions, Elder is masterfully genuine in creating and structuring a work that is truly focused on the topic at hand. Dancer AJ Guevara stands out as a street performer that tries to one-up his own acrobatics in attempts to impress a small audience enough to keep them from passing him by. He says "I've got one more!" in a delightfully excited tone. In the following instant, his showy smile turns to a quiet expression of desperation as he reaches out his hands, cupped together; the passersby once entertained are suddenly serious and staring uncomfortably at the realness before them. This still image lingers on stage longer than you would expect, yet just long enough to reiterate the point.
The use of props and setting is brilliant. A banana that is eaten carelessly and thrown into the trashcan unfinished by the man with a suit and briefcase; that mostly-eaten banana that is pulled out of the trash and slowly eaten in a beautiful moment of honesty. That trashcan that serves as a metaphor for a common stereotype becomes an ever-changing and vulnerable character of its own: repulsor, food, territory, trap; a ladder that goes unclimbed (except once by the man in a suit) yet frequently danced around, under, and against. The ladder clangs in times of contact, as bodies come in contact with it. The un-climbed ladder stands tall and helps the viewer realize that rarely do the dancers move through space vertically but rather shift horizontally through gestural, solo, and partnering phrases. At times the dancing bodies appear as a pendulum alluding to the passage of time; oftentimes throughout the work, they appear as bodies pushed to the side over and over again.