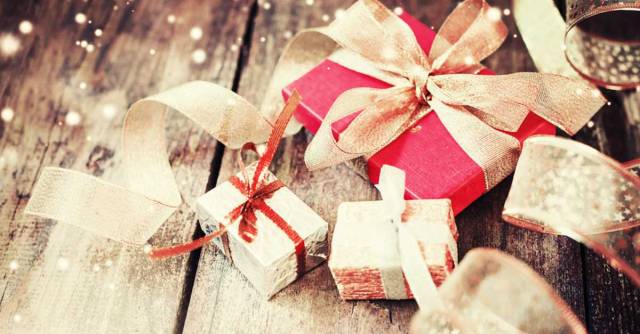 For the dancer in your life, you may be racking your brain for what gift to give this holiday season. As we all know, dancers are first and foremost prepared—we have to be. So what do you give someone who most likely has everything they need already? Here's the deal: dancers are prepared, but they're also extremely hard-working, persistent, passionate, poised… and to continue with adjectives that begin with "P", I'll add that dancers are pain-ridden and (let's face it) probably poor. Dancers need items that are as durable as they are, but those items can be a little pricey for a dancer's budget. So let's take a look at what might be particularly fitting for your dancer and select a gift they can put to good use.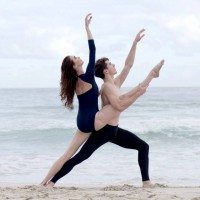 First, we have the professional dancer and pre-professional student. This is the dancer that goes from class to rehearsal, then to work and to another class, and finally home and straight to bed. All day every day is dance. You could go for that cute novelty item that reads: "I can't, I have dance." But perhaps we should focus less on the cute and more on the practical. An essential item for active dancers is a good, durable dance bag...preferably one that doesn't smell like feet. Lulumelon's Urban Warrior Duffel is a great option with lots of pockets and features, including an interior wet/dry pocket and removable shoe bag. It's water-repellent and easy to clean. If your dancer has drawers full of leotards and tights, the majority of which are faded with holes on the seams, perhaps you could treat your dancer to some new class/performance wear. Allow me point you in the direction of Simone Kerr's dance wear collection, Balletto Body. This classy tie-up leotard is perfect for auditions and the reversible crop top is a great multi-use item for class or rehearsal. The fabric is sun-friendly, which may seem silly and useless, but if your dancer does much outdoor and site-specific work, it's actually a really smart choice. More affordable options can be found at Discount Dance -- but be sure to lean toward solid colors more suitable for dress codes and auditions. Feel free to throw in an reusable water bottle or travel coffee mug to ensure your dancer stays both hydrated and caffeinated—both are quite necessary for dancers. Of course, you'll want to make sure this working dancer is eating enough to make up for all of those calories burned, in which case, you can gift them a Graze membership that will send pre-portioned and nutritious snacks to their door.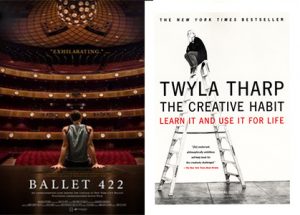 Let's take a look at the choreographer. This is the type who is always putting new moves to their new-found favorite music. This is the dancer who does ronds de jambe while having a conversation, jetés through the grocery store, will développé their foot to the elevator button, and penché for everything they drop on the ground -- they can't NOT dance! And they are constantly listening to music. For the choreographer, I suggest this personalized mix tape, shaped like a cassette tape and capable of holding up to 200 songs. If you've noticed this person constantly untangling themselves from their earbud cord, a good gift idea is wireless headphones, and there's lots of options with good sound quality at various price levels. But remember, we're looking for durability too; flimsy headphones will fly off your head in a second. The Skullcandy Grind Bluetooth Wireless On-Ear Headphones has received positive reviews for its sturdy build, battery life, and price level. Looking for something inspirational? Ballet 422 is a fascinating documentary based on New York City Ballet's resident choreographer, Justin Peck. There's also countless books on creativity: my favorites include Twyla Tharp's The Creative Habit and Philippe Petite's Creativity: The Perfect Crime. But let's not forget about the gift of a blank page! Choreographers depend on their handy, well-made notebook to jot down all the ideas and images zooming around in their head -- and they go through them quickly -- so you can't really go wrong with this Moleskin Sketch Album with square, black pages. Choreographers can wear whatever they want to their own rehearsals, so for some fun dance clothing items, visit Cloud & Victory's super fun and whimsical fall/winter collection for men and women. I'm digging the Dudes After Attitudes cropped tee and the Will Plié for Pizza sweatshirt.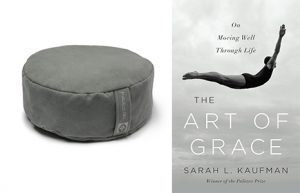 We must not forget the dance teacher. The dance teacher is one who is patient and organized... or at least they try to be! But teaching (whether the students be children, teens, or adults) is really hard and highly stressful. Manduka makes a wonderful, heavy-duty meditation cushion featuring a handle for travel and a removable/washable cover; it's perfect to help center oneself before students arrive and re-center after those inevitably hectic days. If your gift recipient is a practicing yogi, feel free to peruse Manduka's website for mats and props. Another great gift is the book, The Art of Grace, by Pulizer Prize-winning dance critic, Sarah Kaufman. It's a great read for those who investigate movement and grace in all aspects of everyday life. For clothing, you'll want to see Lucy's active wear collection, fitting for all shapes with extended sizes. The Lucy brand is dedicated to promoting and empowering women while making products that are suitable for wear both inside and outside the studio or gym. Check out these black indigo flare pants and this Empower graphic tee. And if you really want to treat the dancer in your life who doesn't have a lot of time for themselves, I suggest the Moxie Bluetooth shower head with wireless speaker. Yes, it's really a thing!
In Dance to the Piper, Agnes De Mille tells of an experience that any dancer will relate to: the grueling competition with oneself:
What had all this talk about God-given talent amounted to? It was like trying to wiggle my ears. I strained and strained. Nothing perceptible happened. A terrible sense of frustration drove me to striving with masochistic frenzy. Twice I fainted in class. My calves used to ache until tears struck in my eyes. I learned every possible manipulation of the shoe to ease the aching tendons of my insteps. I used to get abdominal stitches in my sides from attempting continuous jumps. But I never sat down. I learned to cool my forehead against the plaster of the walls. I licked the perspiration off from around my mouth. I breathed through my nose though my eyes bugged. But I did not sit and I did not stop.
De Mille's account is representative of the dance community at large and the discipline and determination required of all dancers. Whether you're buying a gift for the dancer, choreographer, or dance teacher, give it in recognition of their enduring spirit, resilience, and strength of mind, body, and spirit. And if this dancer is simultaneously a dancer, choreographer, and dance teacher... throw in a bottle of red wine and dark chocolate for good measure.
Do you have a theater fan in your life as well? Check out our holiday gift guide here!