The 43rd Dance on Camera festival, co-produced by the Film Society of Lincoln Center and Dance Films Association, will be held January 30 through February 3, 2015. The dance-centric film festival will include narrative, documentary, and experimental features and shorts, including several U.S. and New York premieres.
Ballet Boys
New York premiere, Friday, January 30, 1:00pm.  Screening with the short film Det Skal Danses Vaek.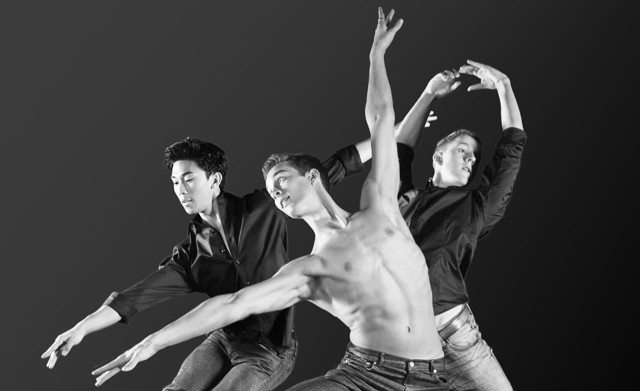 In the ballet world, male ballet dancers are something of a commodity, as there are significantly less of them than female dancers. In the real world, however, male ballet dancers are often seen as weak or effeminate. Ballet Boys, directed by Kenneth Elvebakk, allows us to look at the athleticism and tremendous strength and control it takes to be a male ballet dancer and challenges Western society's stereotypical view of male dancers.
The documentary focuses on Lukas, a young teen training at the Norwegian Ballet School who is determined to be a professional ballet dancer. Lukas and his dance pals Torgeir and Syvert forge through their high school years sacrificing a "normal" teenage experience to train in ballet and and dancing beautifully through the stress of auditions, classes, and training that goes into being successful. They question whether all the sacrifice is worth it when one injury could mean the end of everything they've worked toward. As these young men grow as people and as dancers, we watch them make difficult decisions that have an impact on their lives and the lives of people around them. In fact, it is dance that ends up separating the group as Lukas's aspirations take high priority. Through these important years, it becomes clear how much dedication and hard work it takes to make it in the professional dance community.
American Cheerleader
Screening Saturday, January 31, 1:00pm. The film will be followed by a Q&A with James Pellerito and David Barba.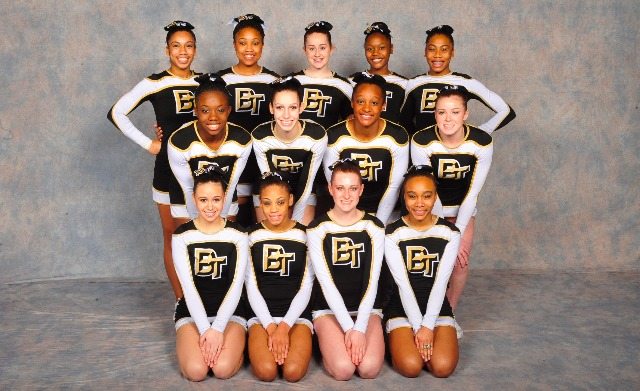 Many years ago, cheerleading was a fairly simple sidelines activity where cartwheels were seen as impressive. Yet since the formation of the Universal Cheerleaders Association in 1974 by Jeff Webb, cheerleading has transformed into what can now be considered a sport. Today, cheerleaders are fierce, hardworking athletes who continue to battle the stereotype of being ditzy, boring, and slutty.
James Pellerito and David Barber's American Cheerleader follows two high school squads as they prepare for the UCA National Cheerleading competition, shedding light on the world of competitive cheerleading that many overlook or dismiss altogether. Twelve teens from Burlington Township High School and twelve from South Western High School overcome personal obstacles, fight through physical strain, and take on the immense amount of pressure that comes with having to perform such challenging routines. At the UCA Nationals, there is no room for error. Every pyramid, every back flip, every dance move and every member of the team must be on point and essentially perfect, all while smiling and making it look effortless. In order to win, neither team can afford even the smallest mistake in front of the hawk-eyed judges, scoring their every move. As the two teams face each other head to head, each determined to win the 1st place trophy and the traditional white satin National Champion jackets, we bite our nails alongside the teams' coaches. It's the Super Bowl of cheerleading, and of the two finalists, only one team will return home as champions.