Having made a handful of great films in the past, Polish born director Pawel Pawlikowski has gotten more press lately than ever before thanks to his Oscar-winning film Ida. Pawlikowski studied philosophy at Oxford, pursed filmmaking part-time through the '80s, and in the '90s achieved some success with a series of playful, entertaining documentaries before he made his feature-length debut with The Last Resort in 2000.
Ida (2014) - Has been recognized as a masterpiece almost universally by critics. Hauntingly beautiful is a term excessively used to describe the film, and is also a term totally befitting of Agata Trzebuchowska who plays the eighteen-year old novitiate Ida. As Ida is about to take her scared vows and enter a convent for life, mother superior instructs Ida to take a bus to Warsaw where she must meet her only living relative, her aunt­ (Agata Kulesza) who is a Jew. Meeting her aunt, discovering city life, and learning about her turbulent past, Ida seems to consider the idea of life in this strange world. Maybe, she seems to think, if love were enough, I could stay? Agata's strong performance is so powerful and full of inner conflict that she carries the movie with only a minimum of dialogue. Truly don't know what she is thinking, and that is so intriguing. Although set in the past and mired with religion, this is not a piece of nostalgia. This film is a secular, contemporary piece by a modern artist telling the story of a person and a place.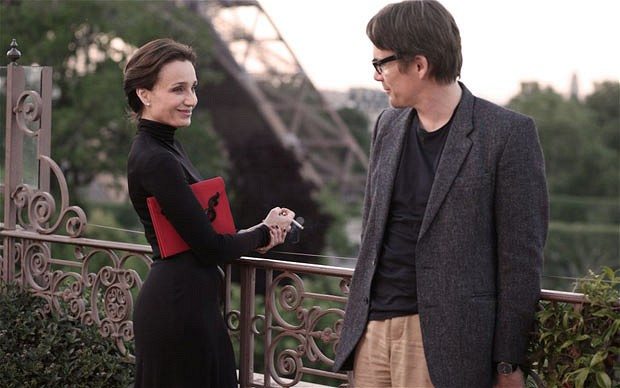 The Woman in the Fifth (2011) - While the pieces themselves when put together should ideally form a great film, the final product is the least commanding of Pawlikowski's works. Ethan Hawke plays Tom Ricks, a college lecturer that has abandoned his life in the US and moved to Paris. While Ricks has a daughter and ex-wife in France, we learn that he has not been a great parent or husband in the past, and is banned from seeing his daughter. While we don't know how unraveled Ricks' life at home was (we assume it was quite), things unravel quickly for him in Paris, and before long there is so much happening to him it is dizzying. Pawlikowski blurs lines so we aren't sure what is real, imagined, or supernatural. Leaving the narrative open to speculation is a clever ending for the film, but not as thought provoking as one might anticipate. While Hawke does a good job in a mostly French-speaking role, he still seems to come across as plain-old Ethan Hawke.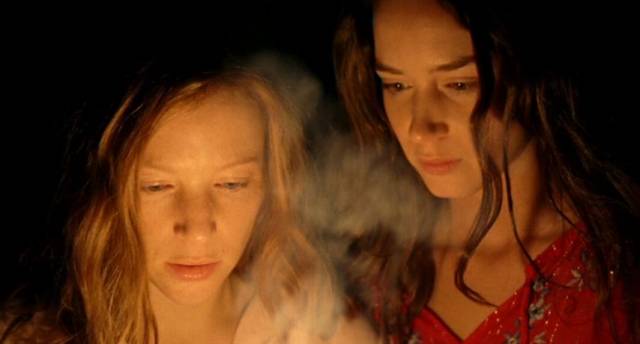 My Summer of Love (2004) - Shot with an aesthetically striking, introspective style, fans of this film have waited so long for Ida, as a Pawlikowski worthy as a follow-up to this. Vividly colored, thoughtfully composed, long shots tell us a story about the characters that we discover only through watching them. Mona (Natalie Press) is lost and bored in the countryside with her brother Phil (Paddy Constantine, who is also in Last Resort), so when Mona meets Tasmin (Emily Blunt), an affluent charmer, the two girls begin a love affair that is breathtaking to watch. Pawlikowski uses the magnificence of the actresses to create scenes, when matched with his artistic shots, are full of raw sexual energy balanced totally by elegance and narrative movement. The impeccable visuals are only complimented by the tense-and-release storyline, with its many peaks, finally ending on its highest note.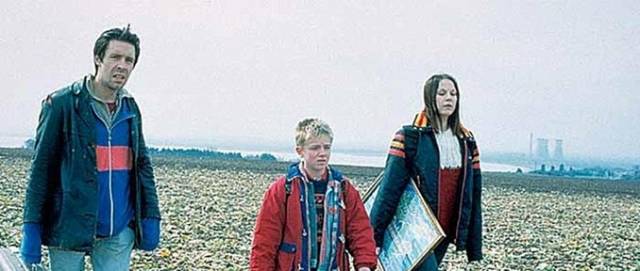 The Last Resort (2000) - A simple, but excellently filmed and acted film. Truly exceptional is the film's ability to extend the severity of the family's trauma to the audience, while making the dreary landscape strikingly beautiful. The setting is truly great. A young mother Tanya (Dina Korzun), and her tween son Artyom (Artyom Stelnikov), journey from Russia to England on a whim; Tanya aspires to start a new life with an English fiancée, but the fiancée never shows, and mother and son end up in an immigration holding facility. The only downside of The Last Resort is it is difficult to find in North America, and with subtitles, next to impossible.
 All of Pawlikowski's early documentaries are available on his website.