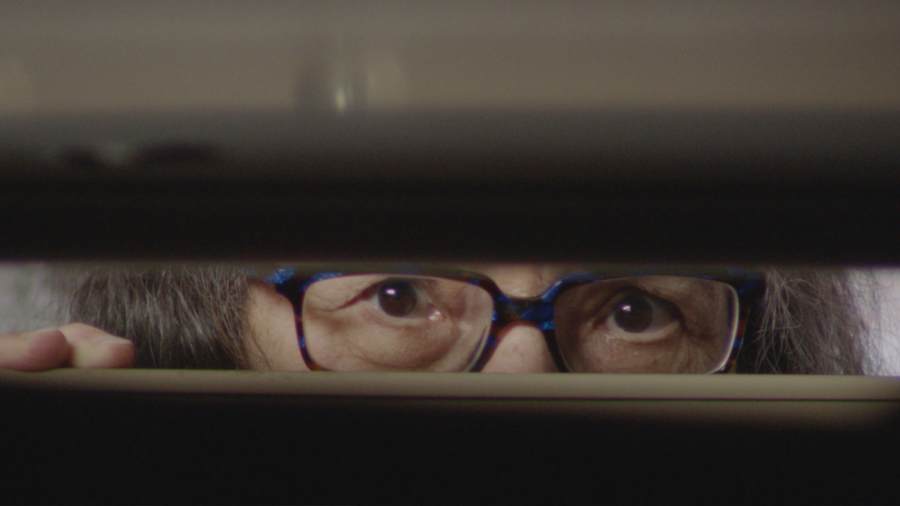 Polaroid cameras have recently made a comeback but a portrait photographer by the name of Elsa Dorfman was the original instant film connoisseur. And this original Polaroid camera was no little handheld device that created an image one could easily fit in a back pocket. Dorfman's camera stood taller than her and developed a 20x24 print in a matter of minutes. Errol Morris, the influential and Oscar-winning documentarian, shows audiences his soft side by telling the story of Elsa Dorfman in his newest film, The B-Side: Elsa Dorfman's Portrait Photography.
Dorfman leads the audience on the journey of her experiences with what she knows best: pictures. It wasn't until her late-twenties this kind-hearted soul found her medium, immediately making her early muse the person she saw reflected in the mirror. Eventually her focus included her husband, Harvey, and life long pal, Allen Ginsberg. Each print would receive its own little caption that helped solidify the moments into memories, making it feel like the artist was planning for the day she would tell her story to a camera. From there, Dorfman continued to press forward until the opportunity with Polaroid was discovered.
The idea of a large instant camera is remarkable. She ran this specific camera alone for over thirty years and her dedication was never appreciated by the company, yet Dorfman never lost her focus. She explains throughout the film that her main concern was capturing the outer appearance of her subjects, not dive into their souls. When asked in an interview if the camera tells the truth Dorfman answered "absolutely not," explaining that is why she loves photography. Those coming to her would have two opportunities to create that outer image they were looking for. The chosen of the duo was called the 'A Side' leaving the 'B Side' to live in Dorfman's studio where they remain to this day.
The entire seventy-six minute run time feels like looking through old photo albums with a close friend. Empathy and care can be felt from beginning to end of The B-Side. Dorfman's charismatic personality and love for life is a relief from the modern, chaotic world. Hopefully Morris will continue to put his investigative skills towards telling other uplifting stories in the future. 
The B Side: Elsa Dorfman's Portrait Photography opens June 30th at The Film Society of Lincoln Center. For more information visit: https://www.filmlinc.org/films/the-b-side/