Silent Nights
An immigrant lives on the streets of Denmark, out of luck and out of options, but still determined to send money back to his family in Ghana. In a place he travelled to believing it was "the best city in the world", we watch him encounter alienation, racism and senseless violence. When he meets a lonely but generous young woman volunteering at the Salvation Army, they have an instant connection. Despite their vastly different backgrounds, circumstances and social standing, they sense an inherent goodness in each other and find themselves falling in love. But tough circumstances lead to tough choices, and some choices may be harder to overcome than they thought.
Both actors give deeply felt, lived-in performances as they unfold a surprisingly complex tale of human frailty, compassion and grace in the face of social and personal folly. It's a touching story of unlikely kindred spirits, but also a stirring examination of a transcendent humanity all too needed in our world today.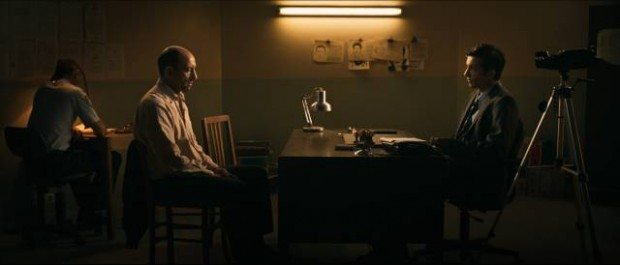 Ennemis Intérieurs
The theme of immigration continues as two men -- an Algerian man raised in France and a French homeland security interrogator -- go head to head in what starts as a routine background check to consider the man's application for French citizenship, but escalates to a thinly veiled terrorist investigation in which the man must defend his friendship with a group of Muslim men.
Director Sélim Azzazi crafts an admirably gripping drama from what is essentially a 30-minute conversation, and paints a portrait of a man unlucky enough to be born the wrong race at the wrong time in the wrong place. A timely and quietly heartbreaking examination of racial profiling, religious distrust and the burden of proving others' presumptions wrong -- over and over again.
Sing (Mindenki)
There is something unique and surprisingly dark at the heart of Kristóf Deák's schoolgirl drama. Zsófi is the new girl at a school famed for its award-winning choir, headed by the distinguished and indelible Miss Erika. The school principle insists the choir is open to every student, and Miss Erika assures the students they have hard work ahead if they are to remain the champions.
Zsófia Szamosi is a strong presence as the fascinating Miss Erika -- at once gregarious, charming, controlling, and somewhat callous. The film works as an interesting social allegory of the power of inclusion, the cost of easy wins and the timely conviction that we're only ever as strong as our weakest member.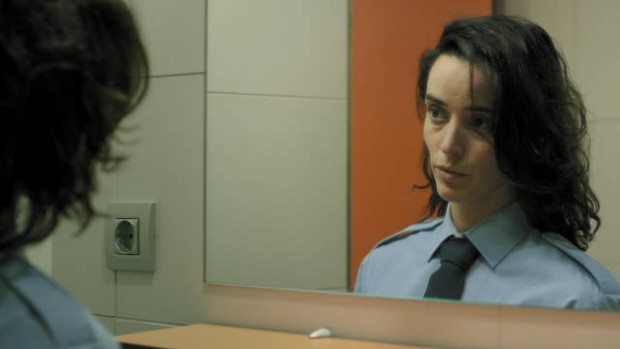 Timecode
The shortest of this year's entries is a charming and innovative mini-romcom, at once whimsical and deadpan. If not wholly original in its conception, it certainly feels unique in its execution. Two parking lot security guards strike up a silent and unlikely friendship via the buliding's surveillance system, despite only ever interacting when he knocks off from night shift, and she clocks in for day shift. Grounded by an unfussy style and understated, offbeat performances, the film -- like its characters -- is at its best when its quiet eccentricities shine brightest.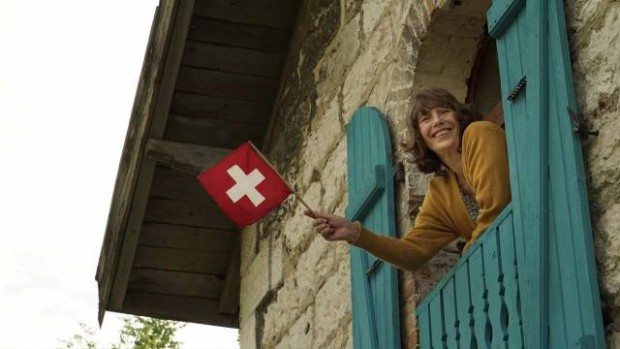 La Femme et le TGV
Charming and lavishly presented, La Femme et Le TGV feels like a mini feature film fit into 30 minutes. It follows Elise, a stubborn, taciturn spinster and baker determined to live on her own terms. Her son thinks its time she resigns herself to an old age home; she thinks she has much more life to live, but can't quite seem to keep her spark lit. The only consistent joy in Elise's life is her gleeful ritual of waving a flag at the TGV train passing her bedroom window every morning and every afternoon. One day, she finds a letter in her backyard from the conductor, thanking her for the joy she brings to his lonely journeys. So begins a daily correspondence between two strangers who may just be kindred spirits.
Despite being based on true events, the film may lean a touch too close to the saccharine, but it is grounded by its bittersweet turns and kept afloat by the eccentric charms aplenty of British veteran Jane Birkin.