Interview: Brandon Uranowitz on 'Falsettos' and His William Finn Show at Feinstein's/54 Below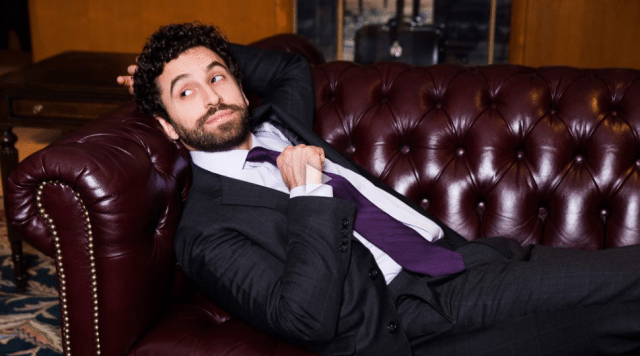 Fresh off his stint in Falsettos, Tony nominee Brandon Uranowitz is set to perform at Feinstein's/54 Below, February 8-11. We caught up with Uranowitz about the songs of William Finn and why Falsettos is more than just a history lesson.
I wanna start by saying I wanted everything Mendel wore in Falsettos…
Me too! I wanted all of his clothes.
Did you have any input in developing his look?
Yeah, James [Lapine] and I, and our costume director went back and forth a lot about how he'd appear, and what his style was. He's a little hippie dippie, we talked about how after getting married and taking on a stepfather role he goes a little conservative, without losing the flower child sensibility, but his style matures.
How was the experience of doing this show in an age of PrEP, where the fears of gay men have changed in so many ways?
The fascinating thing was that when we first started doing the show, Falsettos felt like a history lesson. It felt like a period piece of a time when people were more intolerant, AIDS was a death sentence and the government didn't care. Then the election happened and all of a sudden it felt like present time, it felt even more important that we told this story. The government acknowledges our existence, we can get married - hopefully that will stick around - and it's changed, but I think maybe we all took it a little bit for granted. It's precarious now, we ran away with this progress that we made, and I wish that Falsettos had stayed a history lesson, but I don't think that's the case.
In terms of history, how important was it to make the cast recording then?
Ah, that was like a dream, and the PBS too. I've done a few cast recordings before and this was the first one, not to be morbid or anything, where I felt like I was making my mark on something that will probably be listened to hopefully even after I die. Falsettos is something that people love on a visceral level, so to be part of something that feels historic, and will live on for years is very exciting.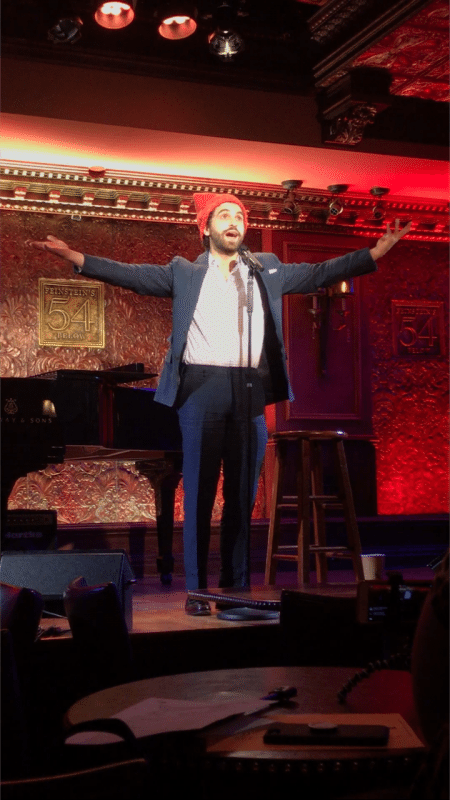 Is the notion of leaving a legacy one of the reasons why you choose the work you do?
I think it's behind all of my work, we only get this one chance to do something great and as an actor it's really difficult because we don't always get to choose what we do. We do the work within the best of our ability in the context we're given, which means going to auditions and working on projects that maybe you don't believe in. As an actor it's hard to feel like you're making a difference in the world at large, it can feel indulgent and selfish, but Falsettos was one of the most gratifying experiences because I felt I was helping tell an important story and changing minds, or inspiring people to think differently. I would love to have that experience with everything I do, but not all material is written like Falsettos.
So how difficult was it to select the songs for your William Finn show?
I started from the place of wanting to do all of my fave Bill Finn songs, and that wasn't satisfying in the way I thought it would be. I wanted to honor his amazing repertoire and introduce myself to the world, because I feel his music really articulates the way that my brain works, and the way I navigate my own feelings and emotions. It's very neurotic, and Jewish, and gay. I freaked out when Feinstein's/54 Below asked me to do a show because I thought no one would want to see an evening of me, but I realized it's also a night to let loose, be casual and laugh, and acknowledge the darkness that we're living in, but also to make light of it and keep our heads above water.
Watching you in Falsettos I kept thinking you need to be in a Woody Allen movie…
(Laughs) That would be a dream.
Do you think Woody would be the right person to make a film of that musical?
Maybe, although James would be a brilliant choice, he does film too and made such a great job directing us for the PBS special, he's kind of a genius.