Q&A: Tenor Amine J. Hachem on Making His Carnegie Hall Debut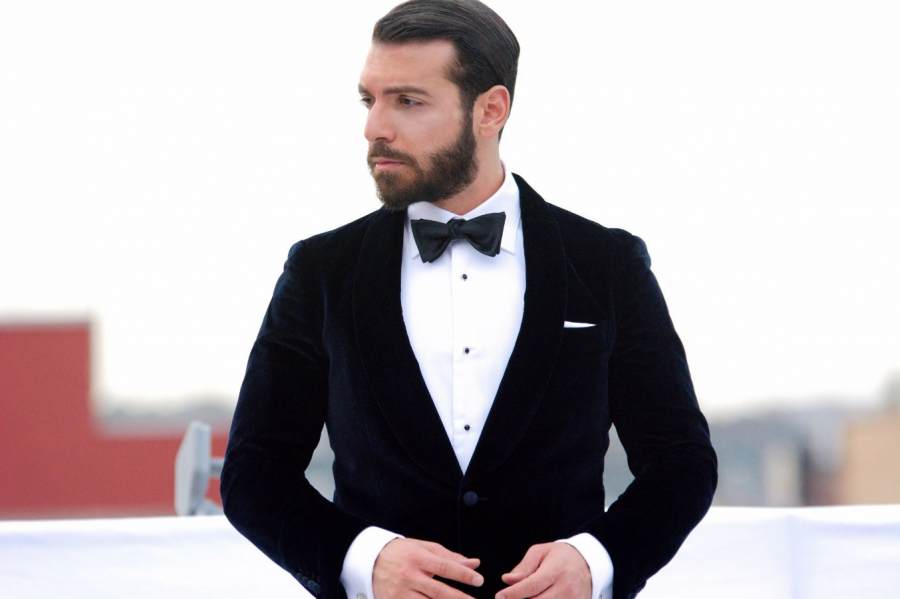 Celebrated tenor Amine J. Hachem will make his Carnegie Hall debut with A Middle Eastern Christmas: From the Mediterranean to the Americas on December 13. We asked him about the music he loves, his favorite Christmas traditions and getting to sing at the most prestigious music venue in the country.

How would you describe the sound of your Christmas show?
The show will feature sounds from different cultures that reflect my journey and the places I've lived in. From operatic arias & art songs to popular hits, and Christmas carols, blending elements from Latin, Jazz, American Pop, European classical, Russian folk and traditional Arabic music.
What are your favorite Christmas treats from each of the places you've lived in?
I love the Chocolate Bûche de Noël from France, the Stollen & Glühwein from Germany, Rum cake from the Americas, Red Velvet cake from USA, Zuppa Inglese from Italy, Meghleh from Lebanon…The list could go on forever.
What is the most underrated Christmas song in your opinion?
"Oh What a Merry Christmas Day" from the movie Mickey's Christmas Carol, and "Somewhere in My Memory," by John Williams, from the movie Home Alone.
What's your drink of choice during the holidays?
Cognac and Red wine (Cabernet Sauvignon/Merlot)
What's on your wishlist this year?
To have a successful show at Carnegie Hall and start working on my first Album.
What are you looking forward to the most about singing at Carnegie Hall?
My performance at Carnegie Hall coincides with my favorite time of the year. I can't wait to share with audiences my experience of a Lebanese White Christmas!
Fusion is an essential part of your work, how do you know what will work when combining different sounds? Have you come up with a formula?
Music is a reflection of the age we live in. Every era has its own stylistic approach to music. With globalization, fusion of different genres of music comes more or less organically.
Given how genre lines keep disappearing, how would you describe being a "crossover artist" in 2017?
A classical crossover today has a huge responsibility. He/she has to maintain the integrity of the tradition and style yet still appeal to a wider audience. It's never easy, but people seem to relate to crossover artists today who are blending different genres together to create a new sound.
People often seem intimidated by opera, how would you welcome them into this world? What are some works they can get acquainted with?
I would tell them to start off with G. Bizet's wonderful opera Carmen. It is the best introduction to opera, and has all the elements from drama to comedy, lightheartedness to tragedy. It has beautiful music, character development, and an incredible story arch.
Having already played Tony in West Side Story and The Phantom in Phantom of the Opera what other musical leading men are on your bucket list?
Jean Valjean from Les Miserables, has always been on my bucket list. Hopefully sometime in the near future.
For tickets to A Middle Eastern Christmas: From the Mediterranean to the Americas click here.