Interview: Denée Benton on the Gershwins, Singing at Carnegie Hall, and TV She Loves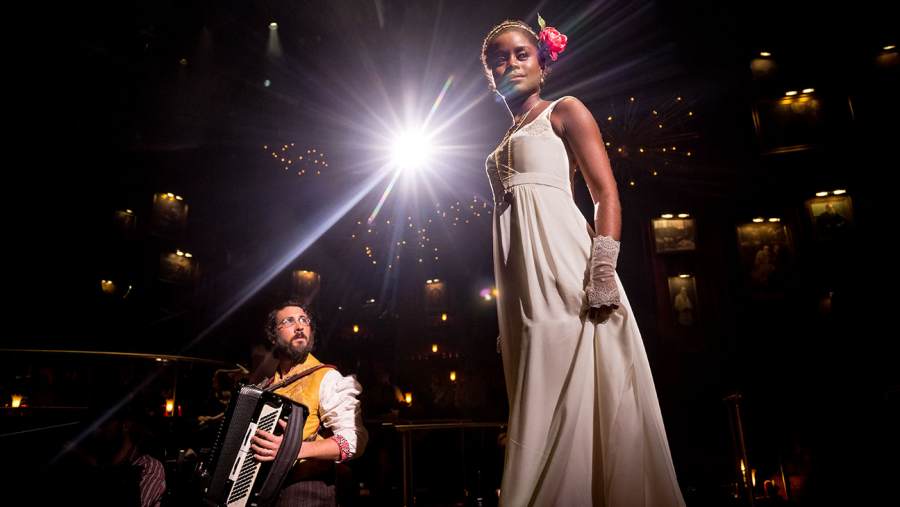 Tony nominee Denée Benton will join MasterVoices, Bryce Pinkham, Elizabeth Stanley and Kevin Chamberlin for a performance of George and Ira Gershwin's Pulitzer winning musical Of Thee I Sing. We caught up with The Great Comet star to talk about her career, the Gershwins and TV.
Which song are you looking forward to singing the most in Of Thee I Sing?
"Who Cares"
What are you most excited about when it comes to performing at Carnegie Hall?
Walking the halls that so many greats have walked before me.
Why do you think the works of the Gershwins remain so timeless?

They write melodies that literally make your heart ache and rise and fall. It almost feels scientific, they just know how elicit emotion with the simplest interval.
How did playing Natasha change the way you approach the great Russian lit classics?

It helped me find the immense universal humanity within all of the density.
I was so happy to see you in UNReal, what was the biggest change in terms of your process when it came to acting in theatre vs. TV?
In theater you have the luxury of nearly 6 weeks to find your character and get to know your company and cast mates. TV is much quicker, I find that I have to trust myself and my instincts much more because there's no rehearsal to find it.
What are some your reality TV guilty pleasures?

Millionaire Matchmaker and Chopped.
Having been so close to audience members in The Great Comet, how would you say proximity with the audience affects your work?
The work has to be incredibly specific because the audience is close that they can see every line in your face, there's no phoning it in.
Later in November, you'll be doing a concert to raise funds for various organizations. Why is it important for you to use your voice for social causes?
I think art has the power to really power to help us see the humanity in each other and as actors we are blessed with platforms to use our voices to reach a lot of people. It feels like a responsibility to not waste that opportunity.
Can you name a few songs/characters by Stephen Sondheim on your bucket list?
The Witch and Cinderella in Into the Woods.
For more on Of Thee I Sing click here.