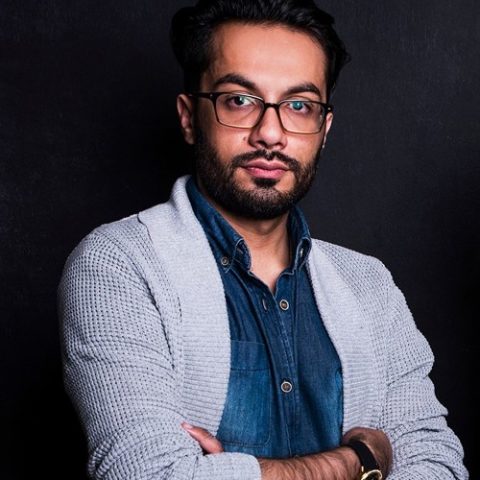 In An Ordinary Muslim, Hammaad Chaudry brings to life the Bhatti family, who have immigrated to England from Pakistan. Through a myriad of conflicts and conversations, Chaudry reveals to us the voice of a community not commonly seen on stage. In the process, he raises important questions about the challenges that face the world today – integration, assimilation, identity, and globalization. And at the center of the play is the idea of belonging.
The play runs until March 25, and if you haven't yet, don't miss your chance to see it. I asked Chaudry, a 2017-18 Tow Foundation Playwright in Residence, a few questions about how the extraordinary play that is An Ordinary Muslim came to be.
What was the first impulse to tell the story? Can you take me back to the origin point?
Ah, it's been so long it can be challenging to remember. Initially I was interested in exploring cycles of violence. As I began that journey, the characters decided to go on bigger journeys and new characters were born. The play now was exploring the micro and the macro, the personal and the global, and intersection between all of them.
How long has the development process been? What has surprised you and challenged you the most during the development of this project?
The process has been roughly four years, on and off.
The first surprising thing was how difficult the writing itself was. One is forced to go to the darkest parts of one's psyche, parts you didn't even know existed. There's many a time I've scribbled down something in the middle of the night, woken up the next day, and could not believe that I wrote that, or that it came from me. Even now, sometimes I'll hear an actor say something and think "who wrote that?"
The challenging thing is also that a play like this requires you to constantly take yourself apart and the put yourself back together again. You do that enough times then by the twentieth time you've done it, you're not quite the same. I've often said this play has aged me. I can't say I will write a vast personal political drama like this again for a while, if ever.
Lastly, coming from the UK, setting myself up in New York, visa, working multiple jobs, sleeping on friends' sofas, writing my play and trying to get it produced, basically trying to make it as a professional playwright in the city is a pretty thankless task too.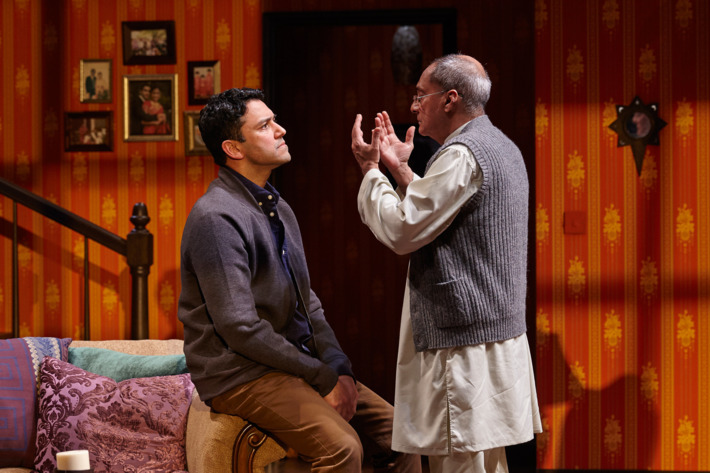 What was your reaction when you were informed that you would be making your debut at New York Theatre Workshop? What has the process been like?
Initially it was relief. Four years of working on the play, ten years of trying to get a production, I was able breath a sigh of relief.
Then the focus immediately went back on fixing the play for production, as well as getting together all the elements for a successful production. And then before I knew it, it was opening night.
How was it working with director Jo Bonney?
The great thing about Jo is that she really knows how to not only enable the actors but the whole creative team to tell the playwright's story and serve the playwright's vision, and that's a pleasure for any writer. I really valued how Jo utilized her experience to bring together what can be a challenging production.
The cast has been getting rave reviews. What was like to see your work brought to life by the company?
The cast are brilliant. Period.
Everywhere I go, I hear people rave about each of the actors, and rightly so.
I'm privileged and honored that I have actors of such great talent, caliber and bravery bringing my words to life.
The play is deeply personal and intimate – about the Bhatti family – but it is also political and touches on several issues. How do you see the work challenging notions of what it means to be Muslim in the western world, specifically in the UK and the US (given the play is particularly resonant in the current political climate)?
I don't. I'm an artist, not an activist.
If I were to write an op ed, an opinion piece, give a TED talk and so on, then yes, challenging such notions, challenging the current political climate, would be the primary if not the sole purpose.
But in art, for me, that is where all convictions, no matter how impeccable, are contested. Including one's own.
As a Muslim artist of colour, it is important to me take an approach where I do not have the dominant culture as an interlocutor. Of course, that involves not catering to the dominant culture. But it also involves not getting caught up in pushing back against it.
To do the latter would be to take a reactive stance, a defensive one, and as a storyteller, you're still letting the dominant culture define what you will say, even if what you are saying is intended to challenge. At some point, what a dominant culture may think of you as a Muslim, is that dominant culture's problem, not yours.
To not conform or challenge, to not have a dominant culture as an interlocutor is my approach. To frame my own narrative, to define my own agenda, to tell my story on my own terms without being in conversation with anyone but myself, my impulses, my instincts, my own journey, my artistic truth is my approach.
I understand this approach may not be for everyone, but it is something I've drawn inspiration from Du Bois' theories of double consciousness, and I believe having this level of consciousness as a Muslim artist or any minority artist, can be a liberating and empowering experience.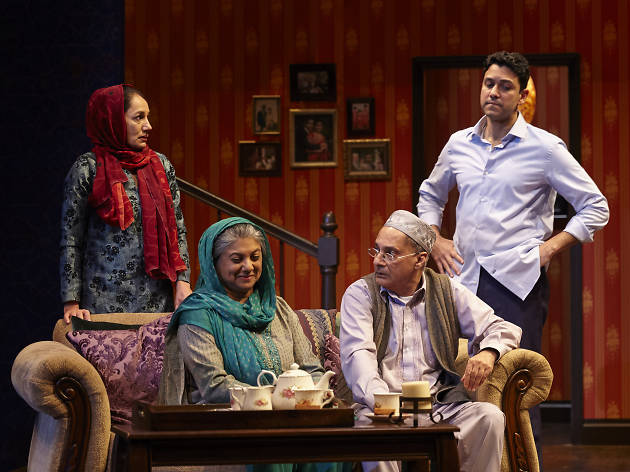 What are your thoughts on the push for representation of a diverse array of voices in theatre right now?
I welcome and support it one hundred percent. It's long overdue. Although I don't think we should get too excited. There's still some way to go. An institutional overhaul is required, structural reform, since the problem is deeply embedded.
Right now there's bit of a moment, but moments always pass. Institutional change will bring long lasting change to what is ultimately a structural injustice.
Yes there's some diversity in who gets the checks now in theatre, but I want diversity in who gets to sign those checks.
#Changeminds started trending the night I came to watch An Ordinary Muslim. Do you hope that the play changes people's minds? To you, how can and does art contribute to social change?
All I've ever hoped is that people become more uncertain about their certainties after watching this play.
The night I saw the play, a Bangladeshi man sitting behind me said, "it's like everything I've ever wanted to say is being said right now." The play has been extended and the audience response has been fantastic. People connect with the characters on stage. How does it feel to know the play has resonated with so many?
Early on in previews, I read this message from an individual, who was French Algerian Muslim, and he said the play was about his life, and things he had always wished to say to his father, and mentioned that he left France for reasons seen in the play. The emotion in his words were so strong. It startled me, I didn't know how to take it.
I still don't. I wrote this play for myself, in a cocoon, and then shared it with the world. To see so many Muslims and South Asians, and just people of colour, respond in the way you mention above, to come up to me and tell me how important this play is for them, has been humbling beyond belief.