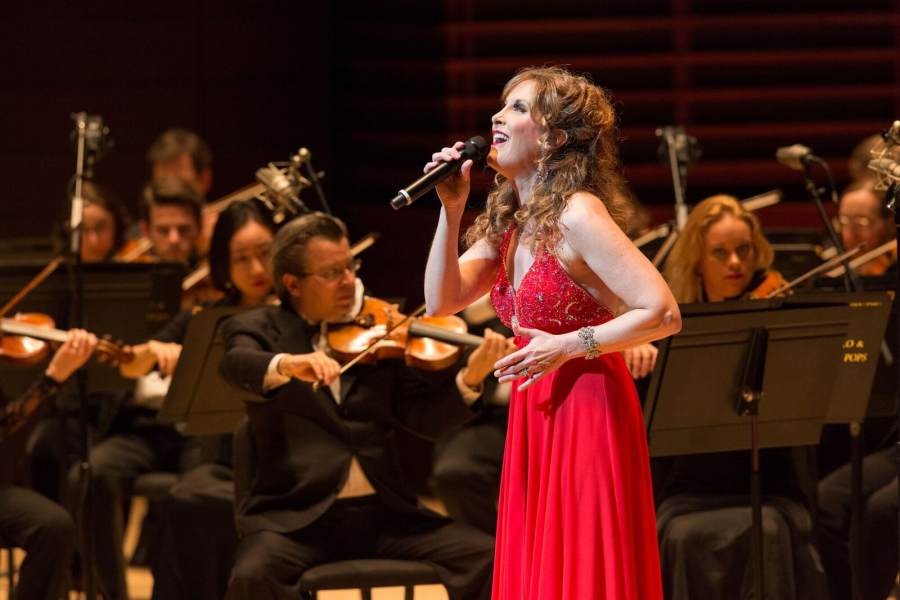 In 1986, Jodi Benson starred in a Broadway musical called Smile, a show about beauty pageants in which her character, Doria Hudson, performed "Disneyland," a song about wanting to be part of the world of Mickey Mouse. Benson could never have imagined that less than three years later, she would forever become linked to Disney, as she provided the singing and speaking voice of Ariel, the lead in The Little Mermaid. The film took Benson's career to exciting new places, and also rescued Disney Animation Studios, marking the beginning of what would become known as the Disney Renaissance. It's fitting that Benson will be part of the New York Pops' 35th Birthday Gala honoring Alan Menken. On April 30, she will join other legendary performers who have helped Menken's compositions come to life. We spoke to her about working with Menken and the late Howard Ashman, her love of Little Shop of Horrors, and what she learned from playing the courageous Ariel.
You knew Howard Ashman before working in The Little Mermaid, what was your first impression of Alan Menken?

Alan and I met during the audition process for his Broadway show Kick which did not come to fruition, but I had several callbacks for that. We reconnected after Little Shop and ran into each other a couple of times before Mermaid, so it was nice to see a familiar face. He's a genius, incredibly kind, very supportive and easy to work with. He's a great team player, he has the ability to make vocalists feel comfortable and stress-free.
Everybody loves Little Shop of Horrors. Have you done Little Shop yet, or are you interested in being part of a production?
I've sung the music in concerts throughout the last 25 years, so I have done all the songs and the medley from it. I've never done the show per se, but I love getting to sing all the music, it's such a fun score.
Do you have a favorite among Alan's works that you think is underrated?
I don't think his work is underrated, there are probably certain songs and scores that aren't memorable to people, but once they pay attention they realize it's brilliant because it comes from him. One of my favorite songs that isn't done very often is "Proud of Your Boy" because it's a great story for Howard, listening to that song after Howard passed is really special. I love the fact Alan and Howard were so amazing at carrying the dialogue from the movies and seamlessly turning them into songs.
You sang "Disneyland" in Smile, and then you became a real life Disney princess. What was that like?
That was a precious song for me, having connected the dots and going from doing that song, to working for the Disney company, in a way the song told me my future.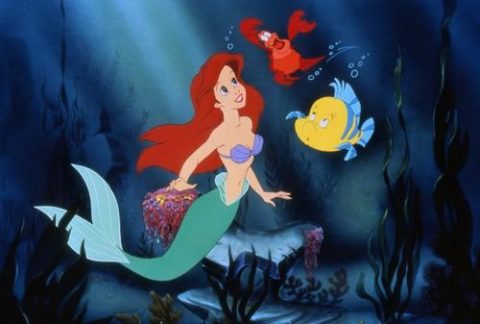 Did you dream of being a Disney princess as a little girl?
I grew up in the Cinderella era but never in a million years did it cross my mind to be a Disney princess, work with Disney or become a voice actress. My focus as a child was the stage and Broadway, making a living, not being a waitress, living in NY. It's beautiful to see God take something that never came into my consciousness and turn it into my livelihood. It's such a wonderful gift, it was all a wonderful surprise, The Little Mermaid was never part of my plan, that's why I love my job so much and sharing with Alan. We were recently in Japan together and being with him and acknowledging Howard onstage was so special, we both feel strongly we're here doing what we're doing because of Howard. Alan was always grateful for Howard for bringing him into Disney and opening a world he might've never thought of entering. I've also never sung at Carnegie Hall and that's been a dream of mine since I was a little girl, and how appropriate that the song I get to sing is to pay tribute to Howard and Alan. This will also be the first time I sing in New York since I left Crazy for You in 1994. It's perfect, it will be such a special night.
Crazy for You was done by the Gershwins and it's become a part of the fabric of American pop culture, did you expect the score for The Little Mermaid to also become such an essential part of culture?
Howard and Alan saved the Disney animation studio, the animators had been taken off the lot at Burbank, and the studio was shutting down. Howard and Alan asked the directors to have the first princess movie in decades, and they gave new life to the studio by infusing a classic Broadway formula with an animated feature film. This music is timeless and it will live on far past me, I recently did a convention where you had thousands of people and I meet people for eight hours a day nonstop and I find it so fascinating that each of them have a story and they remember explicitly at three years age where they were, what they wore. You see people who fall apart hysterically when they come to the table, and it's not they're just meeting me, rather they're making a connection to Ariel and the memories she triggers. I need to write these stories, I'm blown away by them and the timelessness is magical.
Some adults look down at animated movies because they think they're for children. So as an adult, what did you learn from Ariel?
A lot of Ariel I can relate to, because as a child growing up you have to make those connections with your characters in order to make them authentic, real and vulnerable. Ariel is tenacious to a fault, I see that as a positive and in our world today with everything going on, it's easy to give up hope, your dreams. Life is hard, it's not always easy, there are some really hard times for all of us to walk through and that tenacity is so important. Even today at my age, I feel tired to fight certain battles, and that tenacity is something I learned from Ariel, to press forward, to work through the hard stuff and not give up.
---
Watch Jodi Benson recording "Part of Your World" in 1986.