Interview: Playwright Martyna Majok on Grief and Hoping for Magic in Her New Play 'Cost of Living'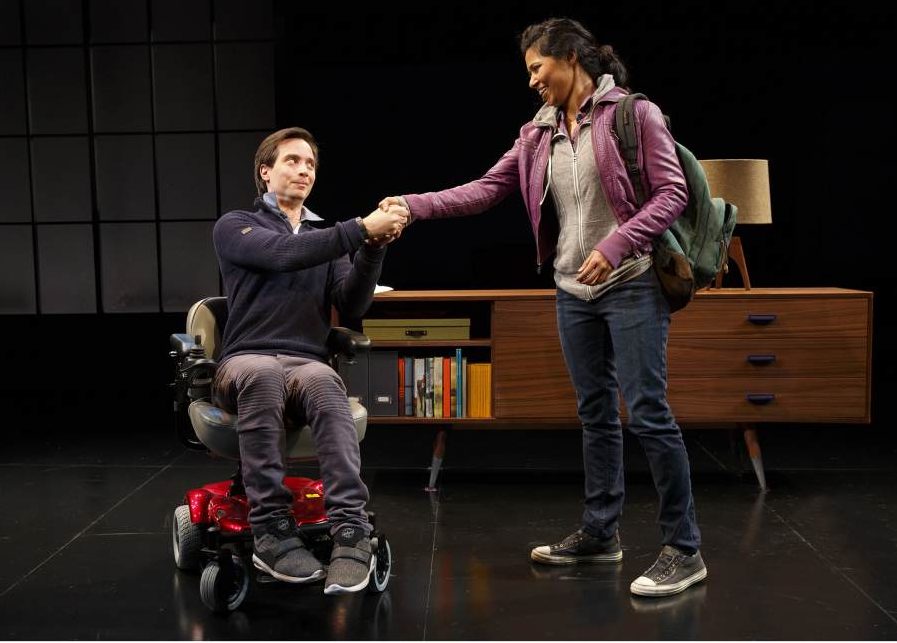 Currently playing at the Manhattan Theater Club, the brilliant and heartbreaking new play Cost of Living tackles the different types of privilege that influence two relationships. As these two relationships unfold -- one a brand new professional arrangement that may turn into a more meaningful bond and one a reconnection between a separated husband and wife -- the play uncovers what it means to need another human being.
We sat down with playwright Martyna Majok to learn about her process creating the story, taking it from her original, shorter play John, Who's Here From Cambridge and turning it into Cost of Living. 
What inspired you to tell this story? What do you hope audiences take away from it?
The first piece of this play that I actually wrote was Eddie's opening monologue. Cost of Living started from a place of grief and loss. I realize this in retrospect. Often I'll start writing something and not realize where it came from until I'm looking back. I was in a very particular part of my life when that first monologue arrived in my imagination. I had just moved to NYC that year, in August. It was January. I had very little money. And I had just lost my survival job that week. It was snowing outside my sublet apartment – a sublet since I couldn't afford an actual apartment of my own. (It would be a year of many sublet apartments – 13 – before I finally saved enough to rent my own.) But what was truly weighing on my heart was the recent death of a very close family member. He had died in Poland, unexpectedly. (I was born in Poland, where the vast majority of my family still lives.) I didn't have the money to fly to be at his funeral. And I was afraid to go. To say goodbye. I felt the furthest away I've ever felt. I started wishing I could see his ghost. Something. Somewhere. I was longing for some kind of magic.
I think that's what happens when you're in grief - or at least to me - you see symbols and messages that are there just for you in places and things that you might otherwise ignore. You hope for magic. For something beyond. And Eddie's voice came to me that snowy night. I wrote that first scene in one sitting and it hasn't really changed much since then. A few months later, I wrote about John and Jess. And then Ani. The characters came to me incrementally over a year. They're all composites of people I know and have been and aspects of what I was feeling that year. Which reminded me of another similar period in my life. I was once employed as a personal caregiver for two men with disabilities – it was one of my survival jobs when I lived in Chicago at another time in my life when things were similarly rough. And I suppose when I started writing, I had been wondering about care. About the nature of helping others and being helped. And I was thinking about need and survival – and not just in an abstract sense but in the real and the tangible. I was thinking of the survivors in and around my life. I always hope something I write can be useful. Personally, nationally and globally, we're often confronted by loss and tragedy. I tried to build a home for four people in Cost of Living where they could feel held by each other - and where I could be held. And hopefully, someone in an audience.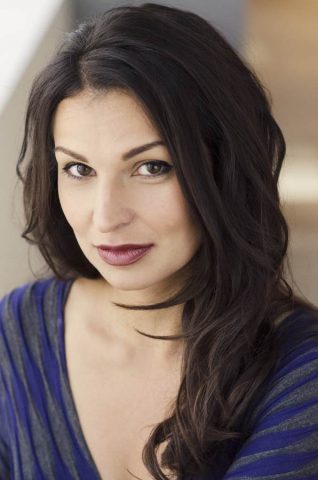 How did you bring together the two main relationships in the play to tell one cohesive story?
I often don't know the exact ending of a play – it's the journey of writing of a play to get to a place you might not have expected from the outset. I think it can keep the process of writing honest. The ending is where you learn what your play is about. It's what I love about monologues – the good ones surprise their own speaker. I suspected that two characters in Cost of Living would need to meet at the end but I didn't know how or who. Then I thought about who still needed the most. And I ended the play in their meeting – in what will hopefully be something very good for the both of them. Even if just for a night. They couldn't have met any earlier. They both needed to go through the play to be able to be open enough for where they get to at the end – and to move forward.
Can you tell me about the process of extending John, Who's Here from Cambridge into Cost of Living?
Most of the work was in detailing the development of the John and Jess relationship – showing an audience how they start and where they end up at key moments in their time together. It's a similar arc in the shorter play for one character but, in Cost of Living, we understand its impact on the life of the other. I engaged more directly with the characters' relationships to privilege and class, which was something that was always present in the short play. And part of that was to know more about Jess, who she is beyond her job, while still keeping their narrative balanced. I strived to do that economically and evocatively. To balance shorthand and explanation. You want to let in an audience that may not have had the same experiences as a character but you also want to remain honest to how and how much and about what they talk.
Each character faces different struggles and privileges. What are you hoping to communicate about how that affects the way they interact and connect?
I think sometimes in trying to protect ourselves – from being hurt, from being taken advantage of, from acknowledging the consequences of some of our own choices – that we can move away from people when perhaps we should be moving towards.