Interview: Director Aedín Moloney and 'Little House on the Prairie's' Melissa Gilbert on the Olivier-nominated 'My Brilliant Divorce'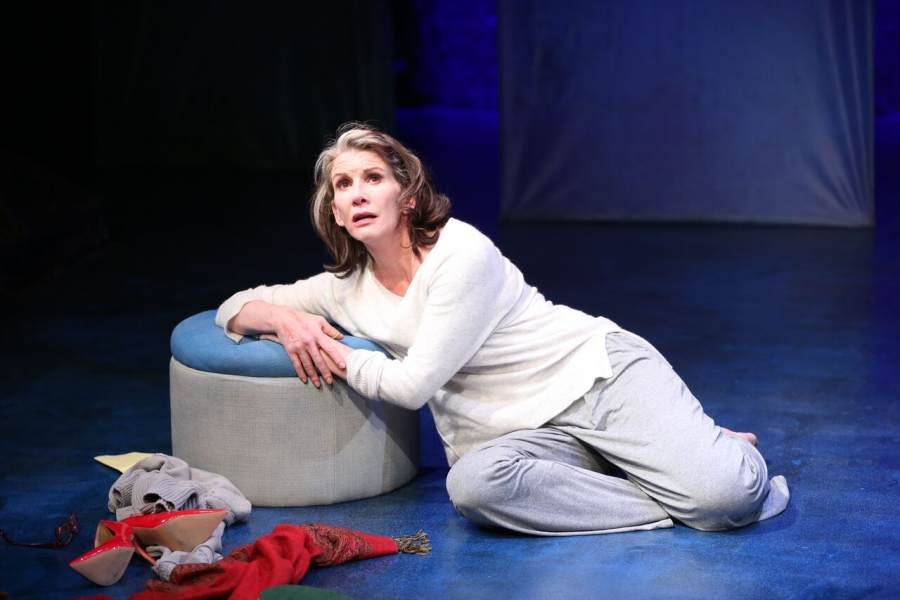 This spring, New Yorkers get the chance to see the iconic actress Melissa Gilbert star in the solo show My Brilliant Divorce. The limited engagement, directed by Fallen Angel Theatre Producing Artistic Director and Founder Aedín Moloney, is scheduled to run through April 8th at the New Ohio Theatre on Christopher Street.
Geraldine Aron's Olivier Award-nominated play is a one-woman show, which centers around the middle-aged Rachel Lipsky Haringay (Gilbert), an American woman living in London, when her British husband announces he is ending their many years of marriage for a younger woman, effective immediately.
Ms. Gilbert and Ms. Moloney took some time during the busy week leading up to the March 20th opening night to share some insight into this exciting, must-see production.
Rachel is a very lovable character, but society does not prioritize loving women in her demographic group. What did you love most about Rachel?
Melissa Gilbert: Where to start? She is so much fun and, during the course of the play, becomes stronger than before. And her humor... I adore her ability to be a complete goofball and step into the full woman that she is at the end.
Aedín Moloney: I chose this play because the writer [Geraldine Aron] captured the essence of every woman and that is why this play's success is worldwide. I am constantly impressed that young people --- students, even, both male and female -- engage and identify with Rachel, whether they have seen a parent or sister or another woman in their life go through what Rachel does.
When you were first reading the play, knowing how society does treat older women, did you ever fear for Rachel?
Melissa: When I first read it, I just went along for the ride, to see how it went and how she reacted to it. Rachel goes through a lot in this play. It just unfolded in front of me.
In addition to her feelings about her ex-husband, the play also depicts Rachel's relationships with her mother and her daughter – both of whom live in other countries. How did you interpret these two relationships when developing your portrayal of Rachel?
Melissa: It was a long process to get into the character [Ms. Gilbert voiced the mother as well] and how they felt about Rachel. It was a long process, with a highly noted script. There were tons of notes in the margins, highlighting, everything. But it was worth it, because it is such an incredible adventure to challenge myself and do this show.
Aedín: This play ties in very much with the work we have done with all of our productions at Fallen Angel. The mother-daughter, or, even more so, the mother-child, relationship is very important and in all of Fallen Angel productions, It is an accidental theme -- I didn't mean to do that, but it was pointed out to me as we were rehearsing. Everything in life, all of our decisions, are affected by the mother-child relationship on some level.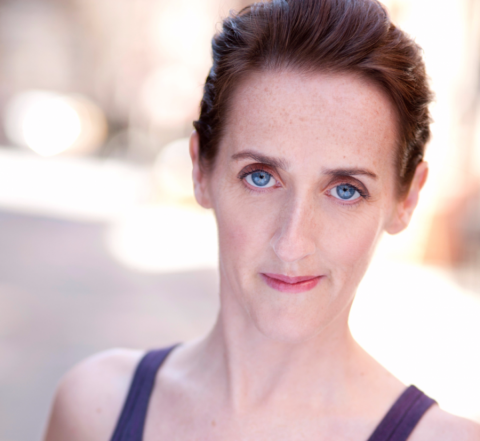 Rachel never seeks to tell her grown daughter what to do, despite having a mother still telling her what to do. Why do you think that is?
Aedín: It seems to me to be a message from the playwright that perhaps Rachel has learned her lesson.
Melissa: As a mother myself, I feel parents can choose to either do exactly as their own parents did, do the opposite of what their parents did, or take the good stuff and leave the rest behind. I think Rachel took the good stuff from her mother.
The set and lighting were beautiful, with an almost fairytale-like quality to it -- for what seems like the antithesis of a fairytale. Please tell a little more about that.
Aedín: I chose the set to be designed as reflective of Rachel's mind and heart, with everything turned upside down and inside out.
You've both had successful careers in acting. Favorite moment, off the top of your heads?
Melissa: I am going to say now. Because I'm exactly where I am supposed to be, having the time of my life.
Aedín: I have had two happy experiences. This is one of them. I haven't directed since I was a kid. I was sort of challenged into directing this. Like Melissa said, it's the right time. It's been very joyous.
The other moment was when I played a role written around me [by Cathy Tempelsman], as George Eliot in A Most Dangerous Woman. I worked on it for two years, back in 2013.
But My Brilliant Divorce is my favorite production of Fallen Angel [to date, Aedín has produced five New York shows for Fallen Angel Theatre]. Everyone in the company is very talented, and it is a joy to work on this with them.
You're both busy with this collaboration, opening this week. Do you get a chance to go see any other theatre productions?
Melissa: I try, but I have been working since I got here. It is hard to find the time.
Aedín: I can when I can afford it. (Laughs) I try to support my friends' shows whenever I can. It is rare to find shows with this ticket price [of My Brilliant Divorce]. But I do enjoy seeing films as well.