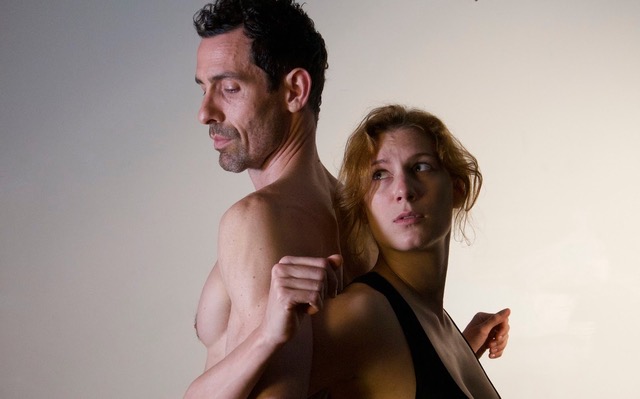 The Box Collective in collaboration with Piece of Yourself announces the premiere of Last Life: A Shakespeare Play, which will premiere on June 14 in New York City. A movement-based theatrical performance directed by Sara Fay George, the piece is crafted entirely from the plays, songs, and poems of William Shakespeare. A man and woman, trapped in a circle of salt, face the wounds of their past in this dramatic and visceral exploration of the evolution of love.
What have been the most exciting things about seeing your show jump from the page to the stage?
I first began conceiving the idea for Last Life in 2008 and to look back at the whole journey feels surreal. Beginning with the reading of the Complete Works of William, Shakespeare, arranging and rearranging text, premiering at the New Ohio under the title "116" and the direction of Andrea Goldman and Julia Watt in 2014, rewriting and workshopping for the New York Shakespeare Convention in 2017 and now to be directing such talented and collaborative actors, is truly a gift. The process has been long to bring us to this place and that makes it all the sweeter.
Who should come to see your show?
Last Life: A Shakespeare Play is not only for Shakespeare aficionados but also for the Shakespeare curious. Audience members who maybe have had difficulty with Shakespeare before, will be able to hear and understand the text in a new way. I think it is actually a great introduction to his work because the circumstances and action of the play is so immediate.
How does Shakespeare's work integrate into this new play?
Well, it is all Shakespeare really, I have just created a new container for his words to live in. He was such a master observer of human behaviors and by default relationships and gender dynamics. I consider Shakespeare to be one of the early feminists and I think the play definitely looks through that lens.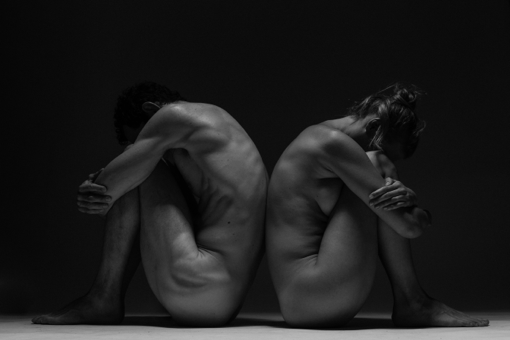 How open are you to changing what you've written during the rehearsal process?
The text has definitely continued to evolve and change throughout our rehearsal process.
The beautiful and difficult thing of working with such amazing source material is I feel like I could write and rewrite, arrange and rearrange text for the rest of my life. Being able to work with the actors, hone and craft, meaning to meaning and moment to moment has been such a gift.
What was most challenging about bringing this show to the stage?
In any creative work, I find the biggest challenge to dispel the part of logical mind that will inevitably fixate on how it "should" look, sound like, or feel like. It is easy to become so concerned with getting it right that you end up bypassing the real creative impulse.
What qualities do you look for in an actor?
At the box we are strong believers in an organic collaborative process. I love to work with people who are willing to go on a journey through a rehearsal process. You have to be willing to stand in the uncomfortable space of the unknown in order to allow the work to really grow and evolve.
Last Life: A Shakespeare Play runs June 14-30 at LOFT 29 (525 W. 29th Street). Tickets are $18 and are available at https://www.artful.ly/store/events/15284.
Last Life: A Shakespeare Play includes performances by Khadija Sallet, Esther Sophia Artner and Mikaal Bates*.
The production will also include a curated photography exhibition from Theik Smith, which will be on display in the performance space. The photography series centers on the human form, and is an extension of the theatrical performance created to further explore the multifaceted, evolving nature of intimacy and the human relationship.