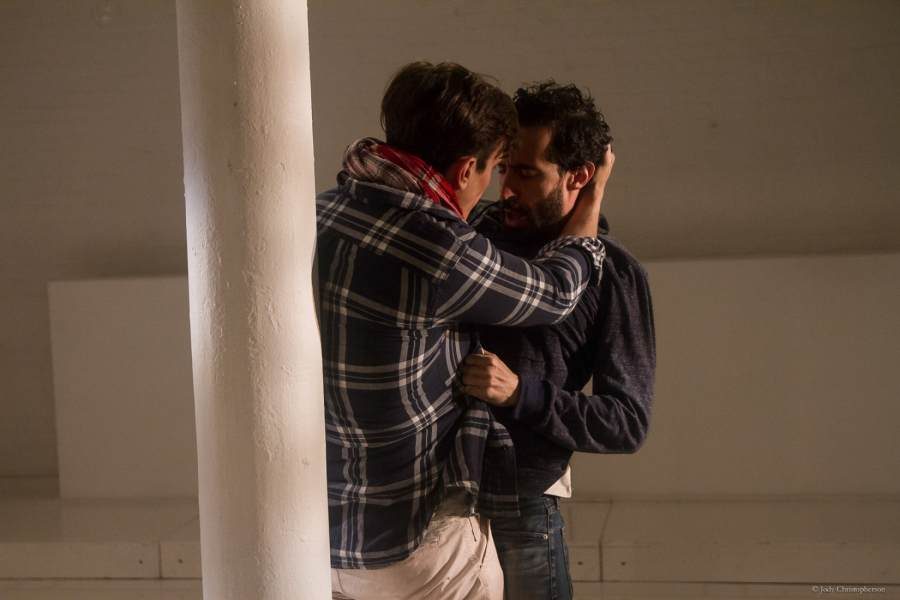 THE BOTTOM LINE:
Perfect Teeth is a captivating story by Daniel McCoy about two guys who confront a very serious and complicated situation after a hookup.
You are going to love this play, it was deep, honest, genuine and thought provoking. A must see if you like dramas.
WHAT IT'S ABOUT:
When two guys finally meet up long after they get drunk and sleep together, things get serious. One accuses the other of possible rape and tries to make sense of what really happened. Both admit they were far too intoxicated to remember the exact details and fight for their own conclusion of what happened. They leave the conversation agreeing that it was consensual but still not sure.
Not satisfied with the outcome of the first meeting, the accuser decides to meet up again just to let the other know that he was hurt, violated and had to go to the hospital for surgery because of injuries related to the rape. In anger he demands $10,000 to compensate for the cost of surgery and threatens to sue if he doesn't comply. At this point the story takes a turn and we see the characters evolve into parts of themselves they never thought they'd have to reveal, not even to themselves.
WHAT STOOD OUT:
This play was very honest and opened the door for conversations we need to have more often with our partners, families and friends about sex, consent, accountability, fear, feelings, friendship, boundaries, trust, resentment, hurt and forgiveness. These are topics that are often swept under the rug with fear of embarrassment, shame or backlash. I thought the story came at the perfect time, especially with what's going on presently with victims coming out and telling their stories of sexual misconduct and assault.
I loved the chemistry between the actors Maxwell Eddy and Jose Joaquin Perez, who did an extraordinary job. They really showed vulnerability and allowed the audience to feel the journey with them. The tone flowed well and was very consistent and clear throughout.