Q&A: Jenny Reed and Nora Sørena Casey on 'False Stars' at the Corkscrew Theater Festival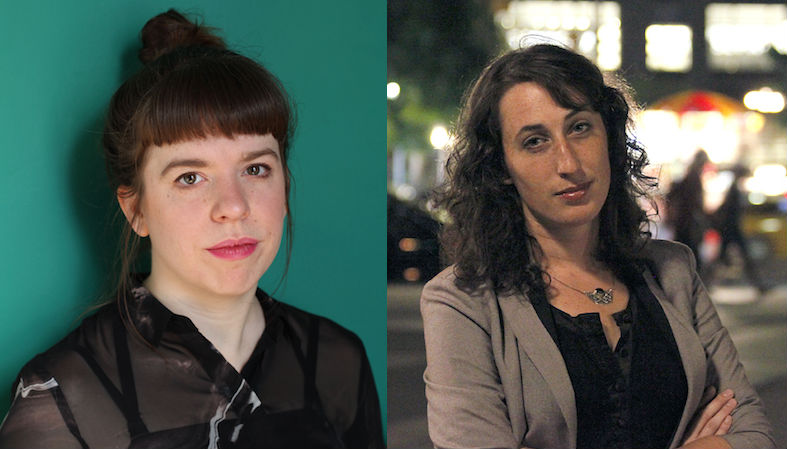 In a FringeNYC-less summer, other theater festivals promoting the work of up-and-coming artists are taking the lead, including the Ice Factory Festival at New Ohio, Broadway Bound Theatre Festival at the Theater at the 14th St. Y, and the UNFringed Festival at the Secret Theatre. Among them is the Corkscrew Theater Festival, a brand-new festival at the Paradise Factory that "aims to increase access to production opportunities for a varied set of early-career artists, especially those who are redefining traditional creative roles and developing work through unusual collaborative models."
Presented by The Brewing Dept. and Fortress Productions, the festival runs August 7 through September 3 and includes five new plays with eight performances each, as well as readings of five plays in development. We spoke Jenny Reed (director) and Nora Sørena Casey (playwright) about their play False Stars.
Tell us about your show!
Jenny: False Stars is a new play commissioned by and created in collaboration with members of The Pack Theater and written by Nora Sørena Casey. The play is a darkly humorous drama about what we leave behind and how those unresolved ghosts come back to haunt us. It is also about what it means to love, the struggle to be seen for who you are, and why we hide.
2)  What have been the most exciting things about seeing your show come together? 
Jenny: An essential element of The Pack's new play process is that every show is cast before it is written. There are a variety of reasons for this, but one of the most exciting results of it are plays with diverse, rich, and complicated characters. Nora has written such a compelling and human story, and it has been thrilling to watch its deeply collaborative evolution.
Who are your favorite playwrights, past and present? 
Nora: I'm a big fan of Naomi Wallace, Kate Benson, and Robert O'Hara, among others. For False Stars I thought a lot about the work of Bruce Norris and María Irene Fornés, two writers whose work is totally opposite, but I was really interested in trying to blend together elements from both of them.
What famous (or not so famous) line do you wish you'd written? 
Nora: In Harold Pinter's short play "Victoria Station" a taxi Controller is trying to find out what's going on with a weird taxi Driver. There's an exchange between them that I've always loved, after the Controller asks where the Driver is.
Driver: By the side of a park.
Controller: By the side of a park?
Driver: Yes.
Controller: What park.
Driver: A dark park.
What would you change about the current state of theater?
Jenny: The most urgent concern of mine is the economics of theater. I think it has a enormous impact on what kinds of theater get produced, who gets to see theater, and the types of artists who get the opportunities to make work in the first place. This has always been true, but I think that what is different about my generation of theater makers is that the majority of them are entering the field already in massive debt from college. So that unpaid internship or assistantship might not be an option when starting out (or ever). I would love for the theater community to begin to engage in transparent and honest conversations about money: what is working and what needs to change. 
How important is it to you that your work relate to our current political/social climate?
Jenny: As a theater maker I have always been concerned with the following questions: Who "gets" to make performance? Where is it made? Who accesses those spaces? Whose stories are being told? By investigating these questions when I am directing a play or performance, the work becomes informed by the answers.