Q&A: Morgaine Gooding-Silverwood on 'Cradle Two Grave' at the Corkscrew Theater Festival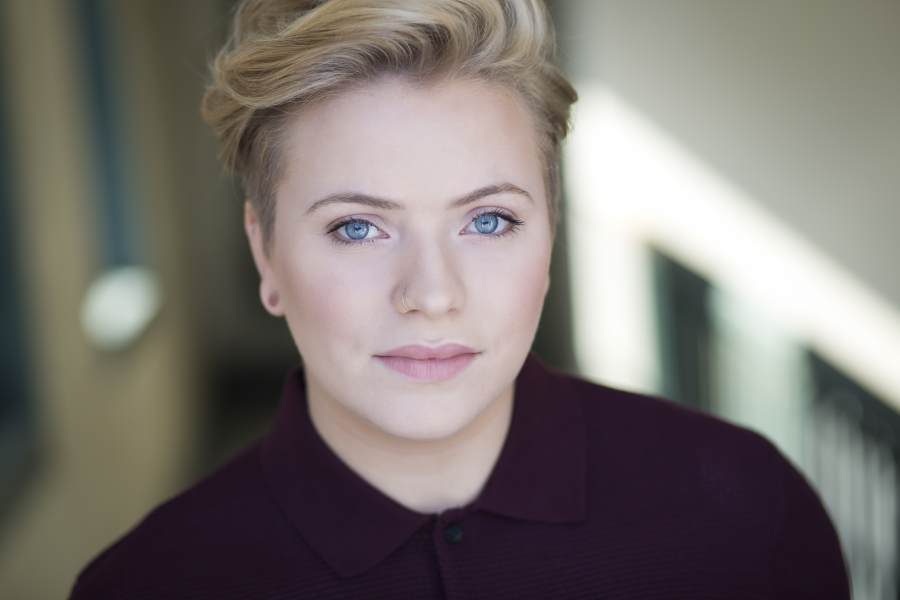 In a FringeNYC-less summer, other theater festivals promoting the work of up-and-coming artists are taking the lead, including the Ice Factory Festival at New Ohio, Broadway Bound Theatre Festival at the Theater at the 14th St. Y, and the UNFringed Festival at the Secret Theatre. Among them is the Corkscrew Theater Festival, a brand-new festival at the Paradise Factory that "aims to increase access to production opportunities for a varied set of early-career artists, especially those who are redefining traditional creative roles and developing work through unusual collaborative models."
Presented by The Brewing Dept. and Fortress Productions, the festival runs August 7 through September 3 and includes five new plays with eight performances each, as well as readings of five plays in development. We spoke with playwright/director Morgaine Gooding-Silverwood about their play Cradle Two Grave.
Tell us about your show!
Cradle Two Grave takes a deep and unflinching look at the experiences of twin sisters coping with the woes of Borderline Personality Disorder and trying to come to terms with the toll that this disease has taken on their once close relationship. The play is a semi-autobiographical work of documentary theater - using snapshots of my twin sisters' own struggles with Borderline - through voice recordings, letters, journal entries, interviews, etc. - to reveal the mess of indecipherable emotions that lay at the heart of our relationship, both to one another and to the disease itself.
What have been the most exciting things about seeing your show come together?
The most exciting part of developing this work has been sharing the intimate parts of the play with our cast and crew and witnessing their reactions. We've pieced together a few songs from a recording of a family therapy session, and the first time the actors were asked to move to the piece, we had to pause rehearsal to process our reactions to the material. Everyone really wanted to take care of each other in that moment, and the overall generosity and attention that our ensemble has shown in dealing with such personal material has been striking to me, as a director, and has touched me, as a playwright.
Who are your favorite playwrights, past and present?
From the past: Aeschylus. From the present: the inimitable Suzan-Lori Parks, Ntozake Shange, and Tarell Alvin McCraney. And from the future: Korde Arrington Tuttle.
What famous (or not so famous) line do you wish you'd written?
"I wish I knew how to quit you." I hope Annie Proulx realized how iconic that line would become as soon as she put pen to paper.
What would you change about the current state of theater?
More lesbian theater. More native actors. More trans playwrights. More money for plays by people of color. More all-Black casts. More of everything that represents everybody, and I would probably want to pass a brief moratorium on funding any more pseudo-intellectual plays about the existential crises of white boy protagonists - just to give the rest of us some room to breathe and create for a bit.
How important is it to you that your work relate to our current political/social climate? 
Nothing exists in a vacuum. It's impossible to make art that doesn't relate to our current socio-political climate, and thus it's not only important that my work relates to it but it is necessary and inevitable. Mental illness will always be political - and women have been held under the heel of mental pathology, whether real, fictionalized, or altogether imagined, for hundreds of years.