NYMF Interview: Jason Jacobs and Matthew C. Pritchard on 'Miss Blanche Tells It All'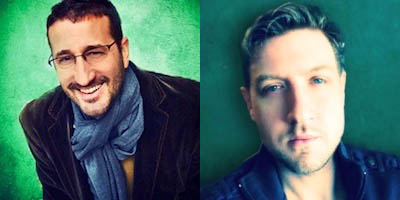 The 2017 New York Musical Festival, which runs July 10 through August 6, will bring audiences four full weeks of new musicals, concerts, readings, and panel discussions. We spoke with Jason Jacobs (book/lyrics) and Matthew C. Pritchard (music/lyrics) about their musical Miss Blanche Tells It All.
What was the first musical that made you want to make musicals?
Jason:  It would have to be Fiddler on the Roof or Evita.  I dreamed of playing Che.
Matthew: When I saw my sister's high school production of The Sound of Music, I wanted to be a Von Trapp child.
Describe the sound of your musical, it's like _______ meets _________
Matthew: It's like "American Bandstand" meets Bourbon Street, circa 1969.
Which of Tennessee Williams' plays would you love to see as a musical? What would it sound like?
Matthew: I think The Simpsons covered that with Streetcar! (The Musical).
Jason: What do you do after that?
How did jazz and New Orleans music influence the show? Did you want to use the sounds we know, or were you trying to create a different kind of contrast?
Matthew: We start the show off in what you might consider old-school New Orleans, but as we go more on to a character journey with Lee, the music moves in a different direction. We touch on a lot American popular styles of mid-20th century, like jazz, blues, country, and rock.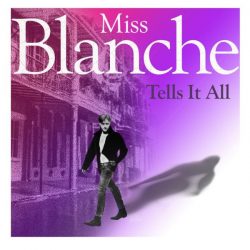 What are the challenges of creating a musical for a single character?
Jason: There's a challenge to telling a whole story through the lens of one character, and then requiring an actor who can transform in to many different characters, AND sing the music.   (Fortunately, in Brian Charles Rooney, we found the dream actor who can pull this off in spades).  I love the challenge of working in a medium that is typically very large-scale -- with big casts and choruses and lots of spectacle --  but taking our audience on a more intimate, personal musical journey.
Why is it important to bring your show to NYMF?
Jason: NYMF challenged us to quickly bring the project up to the next level.  At first, we thought we would do a concert or reading at NYMF, but they told us they believed the show was ready for a full production.  That surprised us, but it was a call to action.  It's an opportunity to show what we've got, and work with an actor, designers, and musicians who help us raise the bar.
What's next for the show?
We see NYMF as the launching pad for the show.  Because of its intimate, cabaret-style form, the show would play very well in a smaller venue, an actual bar or a cabaret space. We want the bar ambiance and a space that ultimately allows more interaction between the performer and the audience.  And we want to share this show with as wide an audience as we can find.