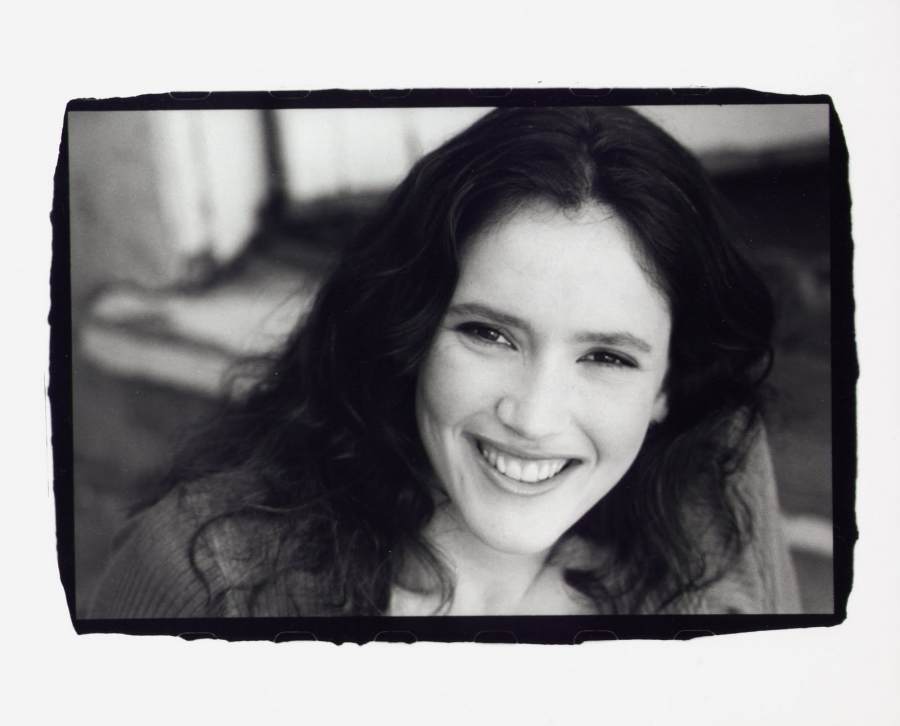 The 2017 New York Musical Festival, which runs July 10 through August 6, will bring audiences four full weeks of new musicals, concerts, readings, and panel discussions. We spoke with Tanya Shaffer (book/lyrics) about her musical The Fourth Messenger, in which the Buddha is a modern-day woman.
What was the first musical that made you want to make musicals?
Probably A Little Night Music. I played Fredrika when I was fifteen. I love the structure of that musical - the storytelling aesthetic, the way the Liedersinger act as a kind of wistful, whimsical Greek chorus, the way the conversation between Fredrika and Madame Armfeldt about the summer night smiling frames the narrative. All those elements work together to weave a uniquely theatrical magic - it inspires me still.
Describe the sound of your musical, it's like _______ meets _________.
Our composer Vienna Teng comes from the singer-songwriter world, where she's toured with folks like Duncan Sheik, Shawn Colvin, Brandi Carlile, and the Indigo Girls. Her style has been described as "a unique fusion of folk, pop… classical piano, and a cappella." For our musical, she dialed up the theatricality and incorporated elements of jazz, rock, and doo-wop into certain numbers. The overall style is richly melodic and involves complex rhythms and vocal harmonies, supported by violin (alternately acoustic and electric), cello, piano, and drums. In terms of show comparisons, how about Jesus Christ Superstar meets Once?
What were the challenges of coming up with the sound of the Buddha?
Great question. What we're doing is a contemporary Western re-imagining of the Buddha legend. We're creating a parallel world where the Buddha character arrives her and now, so we wanted to avoid any direct references to Eastern music - Mama Sid's language and music had to be completely her own. We went through many versions of her first song. It was challenging, because we want people to feel, on a visceral level, as soon as they meet her, that this is a person who has the ability to reach millions simply by the power of her presence. The song we finally settled on, "The Human Experience," is lyrical and stunning - it's my personal favorite.
Which musicals have you received spiritual messages or lessons from?
Although I'm not a Christian, I was quite moved by Godspell when I was a kid. My brother acted in a production of it, and I saw it many times. I think "Day by Day" is a beautiful expression of the yearning toward the divine. In a different way, I think of "What I Did For Love," from A Chorus Line. To me, that song reflects the connection artists have with their art. Dancers, actors, writers - we do what we do out of love for something elusive and ephemeral. That's another kind of spiritual commitment, and A Chorus Line speaks to it.
Why is it important to bring your show to NYMF?
I live in the San Francisco Bay Area, where we had a wonderful premiere. For a musical, though, I feel like coming to New York is a kind of pilgrimage to the beating heart of the art form. We believe there's a wide audience out there for it. Bringing it to NYMF is our attempt to get it in front of people who have the potential to give it the life we believe it deserves.
What's next for the show?
As of this moment, I don't know. Ask me in a month or two, and I hope I'll have an answer for you!