NYMF Q&A: Kyle Acheson, Sam De Roest, and Corley Pillsbury on 'What's Your Wish?'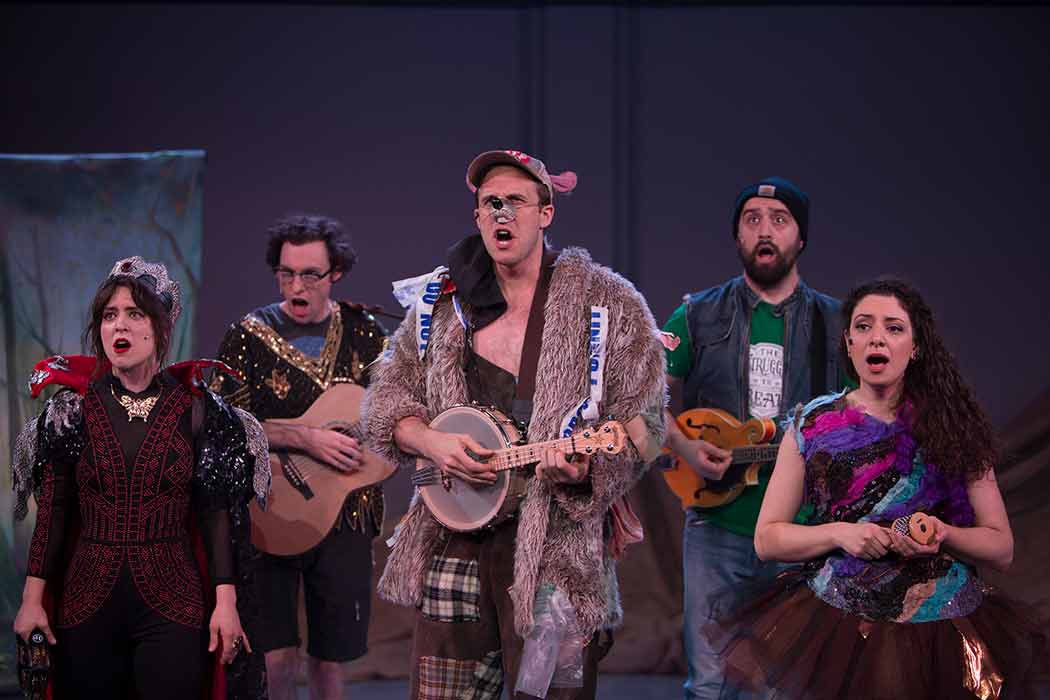 The New York Musical Festival continues through August 5, offering 12 productions as well as lectures, readings, and more! We spoke with Kyle Acheson, Sam De Roest, and Corley Pillsbury about their musical What's Your Wish?

Tell us about your show!

What's Your Wish? is a fantastical folk musical about two teenage best friends who get sucked into a magical storybook and need to find a way home. Along the way, they meet lots of quirky magical characters like a rebellious fairy without wings, a villainous Enchantress, and an eccentric talking trash rat who's looking for friends. The musical is chock full of tunes, laughs, and theatre magic, all performed by a high-energy cast of actor-musicians. It's perfect for an evening of pure delight and entertainment!

Fill in the blank: Our show is a cross between...

...The Wizard of Oz and Bill and Ted's Excellent Adventure, with all the actor-musician vibes of Once: the Musical.
What was the musical that made you want to write musicals?
We started Thicket & Thistle after being inspired by [title of show]. We knew we'd rather be nine people's favorite thing than a hundred people's ninth favorite thing! Also, we were obsessed with all those John Doyle stagings of Sondheim musicals (Sweeney Todd, Company), and we wanted to try writing a musical starting from the assumption that the actors would all play instruments. We also LOVE high-concept musical comedies like Urinetown and Little Shop of Horrors!
What have been the most exciting things about seeing your show come together?

 
We have been devising this piece for the last four years so anytime we all nail the new choreography while playing the right chords on our instruments, hitting our harmonies and remembering the lyrics is a BIG moment for us. There are SO MANY moving pieces to this show and hitting that groove as an ensemble feels amazing!

 Also, we worked with a dramaturg from Beehive for the first time who gave us a lot of insight into our story and hired an awesome team of designers! This show is the product of many brilliant, collaborative artists that bring their unique perspective to the story and it is so exciting to watch it all unfold!
Who are your favorite musical theater writers, past and present?
We love and admire Robert Lopez, Trey Parker and Matt Stone, Stephen Trask, Adam Guettel, Ahrens & Flaherty, Lin-Manuel Miranda, Mark Hollmann and Greg Kotis, William Finn, Sondheim, R&H, and Meredith Wilson!
What would you change about the current state of theater?

Musicals require years of development before they blossom. It can be very difficult to gather the resources and find the space to do this, so we want to see more opportunities for up-and-coming shows to get on stage. We feel very thankful that NYMF chose us to participate in this year's festival, and we hope that our show has a bright future! We would be thrilled to see more actor-musicians in everything, all the time! Also, we would love if Broadway produced more original stories and made theater more affordable for all audiences!