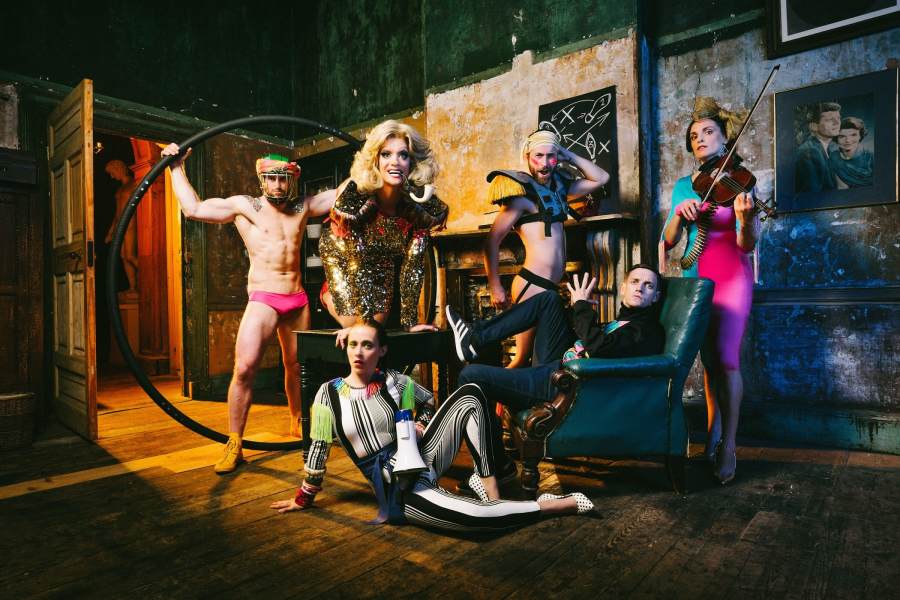 We spoke to Rory O'Neill and his alter ego, the fabulous queen of drag Panti Bliss, about their involvement in RIOT, THISISPOPBABY's latest extravaganza coming to New York next week. The show, which won the coveted Best Production Award at the 2016 Dublin Fringe Festival, is a collage of genres, styles and unique performances featuring Panti as the emcee. In our interview, Panti talks about her documentary The Queen of Ireland (available now in stores and on demand), lipsyncing and Brazilians, while Rory discusses censure, touring and Ms. Kylie Minogue.
Panti Bliss
Can you describe RIOT for us?

I've been asked that question so often I really should be able to answer it easily, but it's actually quite hard! Because RIOT is rooted in theatre and spoken word, but is also mashed up with elements of circus, cabaret, comedy, dance, and old-school vaudeville. It's a noisy, high-energy variety show that mixes politics with the partying and will have you whooping and laughing one moment and then suddenly will punch you in the gut. And although the themes aren't particularly queer, the show does have a queer sensibility. But trust me – it's a lot of fun.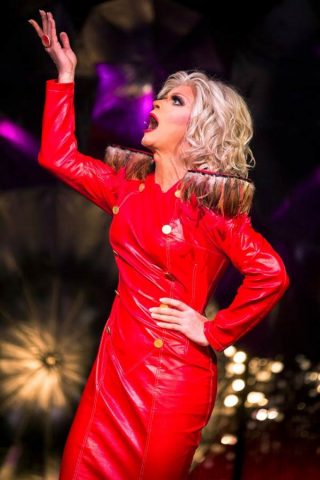 How does your process change when you're doing a solo show as opposed to a piece with other people?
When I'm making my own shows I can be much more selfish! I can work at my own pace and creative decisions are either mine alone or negotiated with Phillip [McMahon] or Jenny [Jennings] – my director and producer respectively, from THISISPOPBABY. But of course in a show with a big cast it's not all about me (God damn it!) so you have to become much more of a team player, whether it's creatively or the boring stuff of timekeeping and rehearsals etc. Though with RIOT all that is made really easy because most of the performers already knew each other or had worked together before. And they are a really fun group to spend a lot of time with – which I think is obvious when you see the show.
I watched The Queen of Ireland recently and wondered now you've had a successful return to your hometown what other towns are you looking forward to conquering in the name of equality and joy?

Everyone asks me about that scene in the movie, especially queer people, because I think every LGBTI person from a small town can relate to feeling kinda out of place when they were younger. Being the queer peg in the round hole so-to-speak (Yes, that came out dirtier than I intended, but it's staying) so they can appreciate what a big deal it was for me to return to my rural village so many years later and perform in drag for the whole town, in a marquee that they had erected in the car lot outside the local tyre business! But as for other towns to conquer? Well, I'm lucky enough to get to tour to lots of amazing cities, but for whatever reason I haven't made it to Brazil yet and I just think there are lots of hot Brazilian fellas who would really appreciate my kind of old-lady glamour, so, I'll say Sao Paulo.
What's the one song you've never had a chance to lip sync to that you're just dying to do?

There isn't one! I spent nearly twenty years lip-syncing in clubs before moving into the theatre - and I still even occasionally bust out a lip-sync for the fun of it in my stage shows – so I've had a million opportunities to any song I've ever wanted! And plenty I wish I hadn't!
I love when you do "And I Am Telling You (I'm Not Going)" -  what classic musical would you like to star in?

I'd play against type: the Child-Catcher in Chitty Chitty Bang Bang.
When you're officially crowned Queen of Ireland, what will your coronation gown look like?

What gown? It'll be a long wig and a white horse and that's it! Lady Godiva style.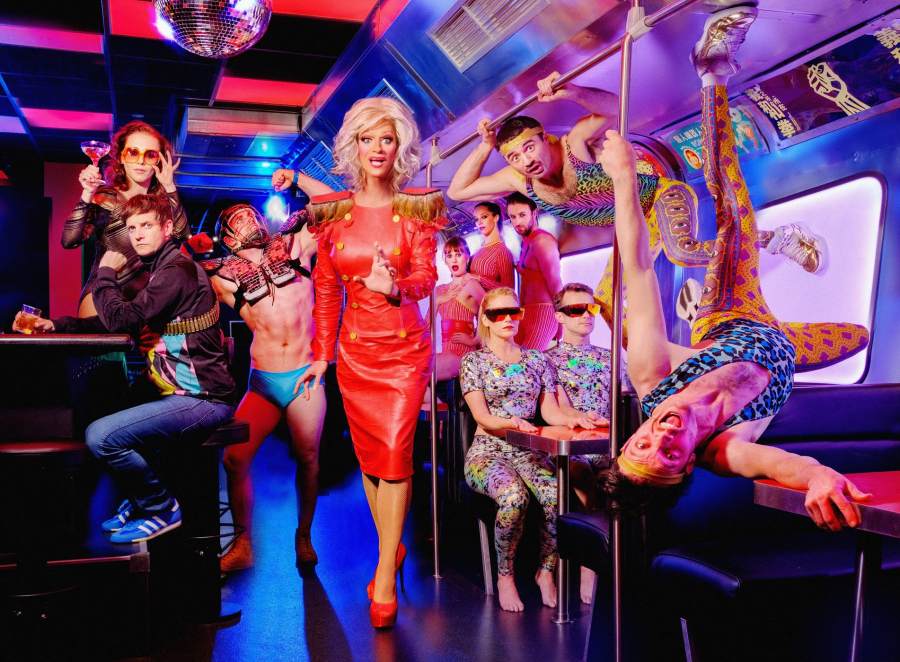 Rory O'Neill
How have your jokes and references to HIV changed now we're in the "age of PrEP? Do people find HIV related humor more casual and less like a cautionary tale?

I was diagnosed in 1995 and made a very conscious decision from the beginning to make jokes about it in my shows, and treat it with the kind of dark humour and "everyday-ness" that I would treat it with my close friends. I hated the fear and stigma that surrounded it intensely then and thought that laughing at it took away it's power to be frightening. But I was often criticized for it in the beginning – people sometimes thought I was laughing about it rather than at it. But I was determined and would say, "It's my disease, I'll talk about it however I like!" But that has changed pretty dramatically now. Not enough – it's a slow process and there's still a lot of fear and stigma and ignorance about HIV - but I don't get attacked for making jokes about the absurdity of it anymore.
You won a big battle against censure by proving that being yourself and the best person possible truly matters. I'm always baffled by the simplicity of this concept and wondered if you had some secret insight to share with me?

RuPaul famously said that "what other people think of you is none of your business" and she's right - learning to care less of other people's opinion of you is half the battle. But the other half is honestly listening to your own, unvarnished opinion of yourself. And if you can honestly say you're happy with the mark you are making on the world, then you've done it right. And other people – unless they have an agenda of their own – can see that.
What excites you the most about bringing THISISPOPBABY's RIOT to America?

Personally it's fun for me to tour with a big cast, because usually it's just me and the director and stage manager. We have a lot of fun of course! I'm a good-time gal! But it's even more fun traveling with the circus. But I'm also excited to bring RIOT to the US because the show's themes resonate very strongly with the politics of the US at the moment. And also because I think the show, in all its noisy, riotous, smart, funny, quirky, and kinda queer energy, is a much more accurate reflection of modern Ireland than the older, traditional image of Ireland most Americans are familiar with.
You're coming from Australia, so out of respect for the Queen of Oz, can you list your top 5 songs by Kylie?

"Spinning Around", "Confide In Me", "Slow", "Your Disco Needs You", "I Should Be So Lucky."
What musicals are you looking forward to seeing on Broadway on your day off?
Awwwwww. I think it's cute that you think they give me a day off!
For more information on THISISPOPBABY: RIOT click here