Interview: Max Von Essen on the Timeliness of 'The Dreyfus Affair' and How the Political Climate Helped Him Reignite the Love for His Work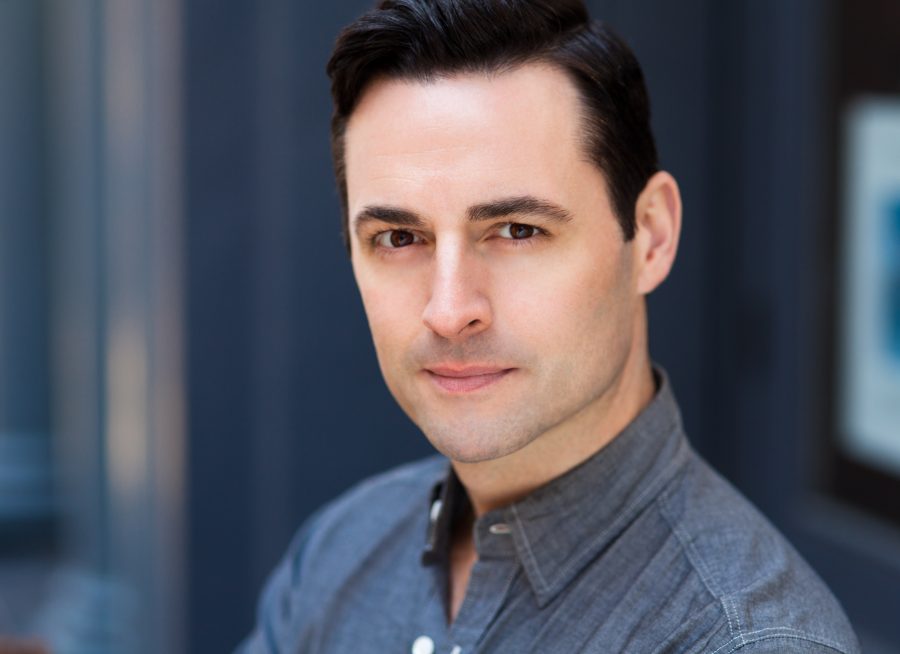 Tony nominee Max Von Essen will lead the company of The Dreyfus Affair at BAM from April 27-May 7. The play by Eve Wolf chronicles the saga of Alfred Dreyfus, a French artillery officer who was wrongfully imprisoned in the late 19th century when he was accused of espionage. The scandal shook France and inspired Emile Zola to write some of his most powerful work, but his story hasn't appeared onstage much before. We spoke with the actor about the timeliness of the piece, how he prepared to play the part, and how art is helping him cope with the current political climate.
Why did you want to play Alfred Dreyfus?
I wasn't familiar with his story, and our director is so unbelievably knowledgeable about his life that as he explained to me more and more about this moment in French history and how anti-semitism played a part, it made me think of how we're dealing with so many of these issues. The more he talked about the character the more I wanted for him to let me do it, and beyond the character, the way the piece is told is so beautiful. It's very theatrical, musical, but it's also its own kind of genre. So between the story and how they tell it, I had to do this.
What research did you do to play the part?
I didn't have a lot of prep time, so I bought this massive book about Dreyfus which deals with his family, his life, where he lived, German and French identity. Dreyfus and his family were all involved in textiles, but he always wanted to be in the army, he pursued it and it became a kind of religion for him. He was devoted to the country, so to be framed for espionage was the biggest blow you could give someone like him. He went through years in prison in order to maintain his honor. We're telling our story in a suspended theatre world, scenes are followed by pieces of music in which composers were commenting about this time. The audience won't see all the research I did, but I needed to do this for myself.
Dreyfus' story is so timely, does playing him help you make sense of what's going on in the world currently?
To be honest, it doesn't help me make sense, sadly it makes sense. Does that make sense?
Yes!
It's so hard to believe when we read about the Holocaust, WWII...it's hard to believe that antisemitism still exists. When this happened to him no one at his level in the army was Jewish, he always had to work his way through, it's incredible that we're still in fear that things like this might happen. Just recently in the news we have seen people denying Hitler's actions, calling "concentration camps" "Holocaust centers", I don't wanna get political but you don't have to be political to think this is reprehensible. The fact we're still in fear, we're seeing a concentration camp for gay men in Chechnya, the fact this exists right now and they're denying it is just so terrifying. I was watching something the other night saying how all humans are connected, we're one, but religion is the great divider. That through all these years we're still discriminating the "other", religion, sexuality, immigrant...that's just pretty sad.
Have you found any art that help soothe your soul as of late?
I've found solace in my art, it's become even more important for me as therapy. I did Murder on the Orient Express at the McCarter Theatre recently and our director liked to start every morning with yoga. It was incredible, these past few months I've learned to have even more of an appreciation for what I do, to be able to step out of our world and inhabit another person for two hours is incredible.
During the run you'll also do Broadway Unplugged, how do you prepare your voice for that?
I've done it before, so I don't prepare in a different way. Once you're there you need to be in the moment, everything has to be on the voice. You step at the end of the stage and you let it out! It's such a fun experience, it's always a bit exhausting too because it's physical. Microphones are wonderful, but not having them makes you think of a time when there was no amplification and people had to project to the back of the room. It makes me feel like I'm performing in a different era. This won't be too much of a leap because I always sing a little too loud anyway.
You've done Sweeney Todd and West Side Story, what else is on your Sondheim bucket list?
Company and Sunday in the Park with George. As far as standalone songs they would probably be songs from those shows, not many Sondheim shows have come my way during my career. I have very little experience with his shows.
I'm glad you brought up Company because it made me realize I've never seen you in contemporary pieces.
I joke with Jill Paice that we never play anyone modern or poor. Once you start doing things and people see you, they picture you a certain way and that's what you get cast for. I think the most modern thing I ever did was the national tour of Xanadu which was 70s and 80s but still, it was a big leap for me.
This is random, but you're my hair role model. Every time I've seen you out in the world your hair is spectacular. Have you ever had a bad hair day?
(Laughs) I don't know what to say other than I was lucky to be born with this thick hair which I only need to part in the morning, and also thank you for the compliment, it's very sweet.
For more information on The Dreyfus Affair click here.