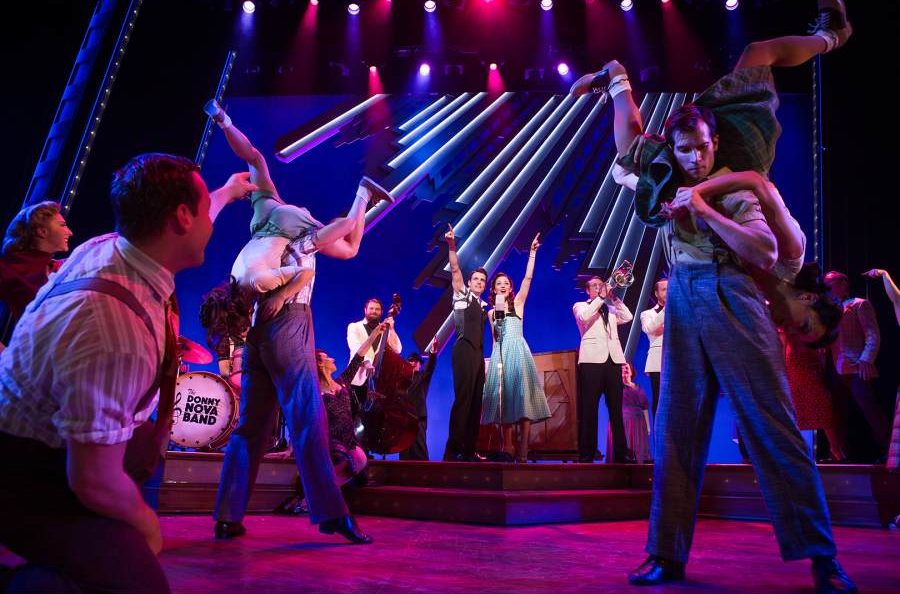 The dining scene of New York's Theater District is quickly becoming one of the best of the city, and few people know it better than the actors who call the neighborhood their second home. In this installment of thEATer, we chatted with Andrea Dotto, who is currently playing Betsy in Bandstand on Broadway. Check out her go-to places below:
Dinner with the family before a show?
I love going to Nizza on 45th and 9th Avenue.  Its a great Italian restaurant thats nearby. It's not too loud so you can truly enjoy the company you keep. They have great gluten free options too! I always ask for the Cacio e Pepe dish, it's not on the menu anymore but if you bat your eye lashes just enough they'll make it for you!
Caffeine fix?
I've been going to Frisson for my mid-show caffeine fix! It's right next door to a reflexology spa so I can check off my entire to do list on the same block! LaDuca Shoes is  across the street so if you are character shoe shopping, make sure to stop by for a coffee! They like to have show tunes playing and the barista is always singing along. Saturdays, they have a no laptop rule which gets me but I'll go and plop down with my journal instead. It's a nice little oasis from the hustle and bustle.
Quick meal on a two show day?
The Starlight Deli will get me through any two show day. I cross through Shubert Alley and I'm there! So quick and easy... and nobody looks at me funny with my show makeup on. Their sign out front looks like it hasn't been changed in decades which I like. There's something very New York about it. When I was a kid, I always wondered where the actors were running off to after the stage door. Now I realize, they are going to Starlight!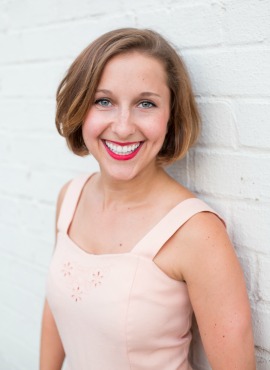 Classic NYC establishment?
There is nothing like going to Sardi's after a show. There's so much legacy there! But if I'm on the Upper East Side, I like to go to the Carlyle Hotel. If you are craving Old New York Glamour, Bemelmans Bar is the spot. You'll feel like you are stepping back in time. The walls are painted by the illustrator of Madeline, there's a beautiful grand piano, and waiters in white tuxes are milling about. It truly feels like a time capsule!
Place with a cool vibe to grab a drink?
I love to go to the Rum House. It's attached to the Hotel Edison which dates back to the 1930s with fabulous Art Deco architecture. Rum House is usually packed with jazz lovers so you'll feel right at home after a night at Bandstand!
Pizza?
Capizzi! It's on 40th and 9th. It's this tiny pizza place near Port Authority. The block won't bring you anything to write home about...but once you step inside you are transported to Naples, Italy. First time I ever had an egg on my pizza was there. It's a tiny place, but I've fit a reservation for 15, so not to worry! It's right next door to the Cupcake Cafe. I've watched the World Cup there before. You wouldn't think cupcakes and soccer would go hand in hand, but New York City never ceases to surprise you!