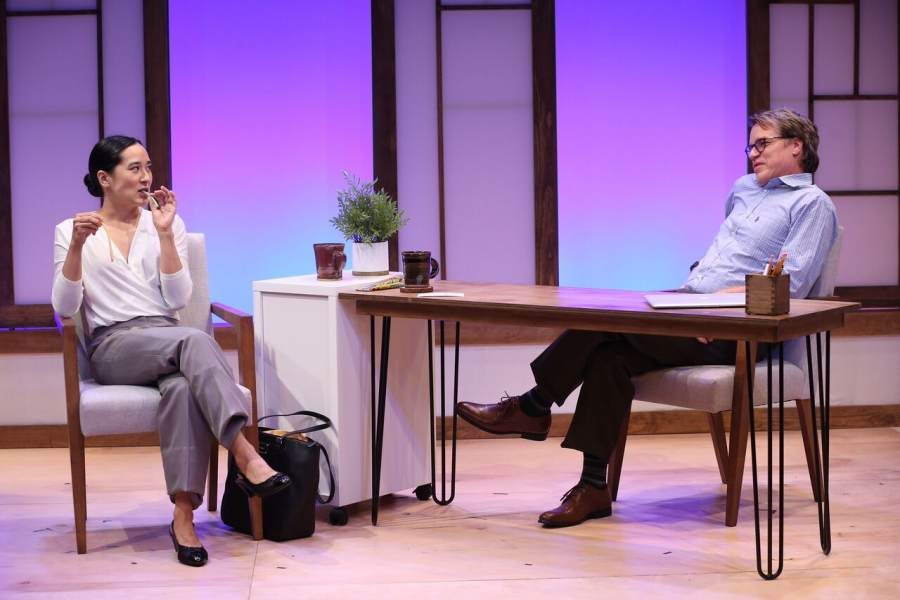 The Summer Shorts 2017 festival of new American short plays brings to 59E59 Theaters the work of some of the best American writers around today.  Award-winning writers of film, TV, and stage provide a bevy of goodies to delight, inspire, and downright impress. Series B of the festival presents brave, unique, and thought-provoking one-act plays from writers who know how to initiate a scenario, keep you interested, provide an arc and then skillfully bring the story all back around to a satisfying finish.
A Woman, written by Chris Cragin-Day and directed by Kel Haney, explores the notion of a woman in a powerful position in the religious field, as well as the implications for long-time friends who are now placed on opposite sides of a debate.  Cragin-Day keeps the language natural and the tension unexpected.  Haney's direction keeps us intrigued and visually interested throughout.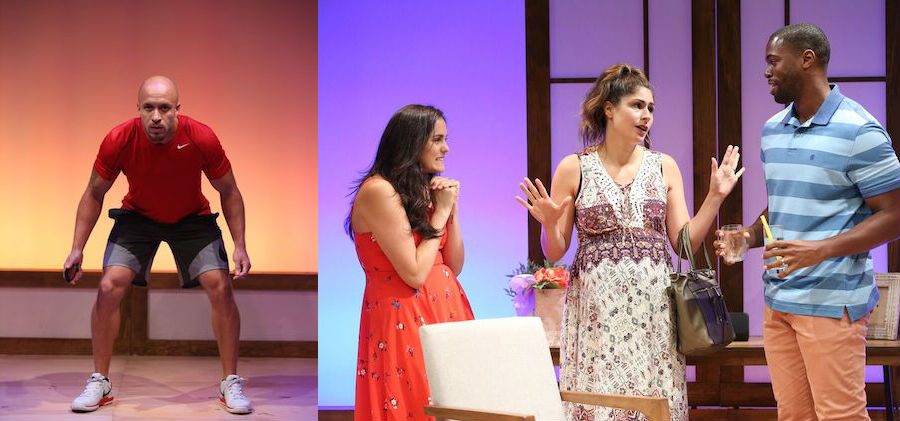 Wedding Bash, written by Lindsey Kraft and Andrew Leeds and directed by J.J. Kandel, is an engaging piece with excellent performances from the entire cast. A new bride and groom discuss how their destination wedding was the "wedding of a lifetime," while their invited guests end up verbalizing what most of us only think but would never dare say out loud. Needless to say this culminates in a highly humorous and enjoyable show that can only be likened to helplessly watching a car crash in slow motion and not being able to do anything about it – but laughing the whole way through.
Break Point, written and directed by Neil LaBute, plays out in a tennis stadium locker room between two established tennis players – both longtime friends, but one higher on the stardom ladder than the other.  The high caliber script keeps the audience engaged with on-the-edge-of-your-seat tension.  LaBute brings us nothing short of brilliance, satisfyingly delivered with the fine acting skills of KeiLyn Durrel Jones and John Garrett Greer.