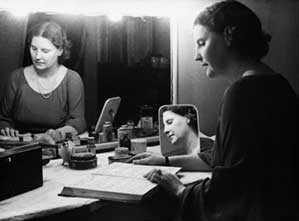 80 years ago, on February 2, 1935, the great Norwegian soprano Kirsten Flagstad (1895-1962) made her Metropolitan Opera debut as Sieglinde in Wagner's Die Walküre. This performance was heard nationwide as part of the extremely popular Metropolitan opera Saturday afternoon radio broadcasts, which had begun in 1931. The host at intermission was Geraldine Farrar, well known soprano and former Met star; she threw away her prepared commentary to rave about Ms. Flagstad's performance and proclaim that a star had just been born. Kirsten Flagstad would come to be known as "the voice of the century".
In honor of this 80th anniversary, Scandinavia House, the leading center for Nordic culture in the United States, has brought the one-woman show Flagstad - Triumph and Tragedy to New York City. Norwegian actress Nina Bendiksen creates an intimate portrayal of the last days of Kirsten Flagstad's life; although the play is not specific about cause of death, she died of bone marrow cancer on December 7, 1962. Written and well directed by Einar Bjørge, the play travels back and forth through time, highlighting both personal and professional moments in the life of the iconic Wagnerian diva. Interspersed with the storytelling, the audience is treated to recordings of Flagstad's singing, her gorgeous dramatic soprano warmly embracing the audience as we hear Beethoven, Grieg, Dvořák and, of course, Wagner's Tristan and Isolde. (Kirsten Flagstad sang the role of Isolde 70 times in her first six years at the Met.) The stage, designed by scenographer Hans Petter Harboe, is draped floor to ceiling in cream colored silks and sets an ethereal tone for the play.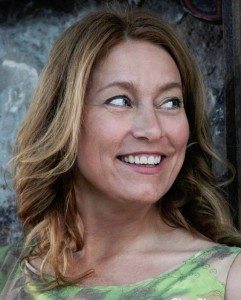 The play is a reminiscence of a life well lived but not without great struggle. In her portrayal of Kirsten Flagstad, Ms. Bendiksen speaks directly to the audience sharing little tidbits: how though everyone said pregnancy would diminish her voice, the hormones actually worked in her favor; that her favorite composer wasn't Wagner but Beethoven; her memories of a meeting with Maria Callas. Bringing a relaxed presence and a very melodious voice to the role, Ms. Bendiksen, who possesses the same statuesque and striking Scandinavian beauty Ms. Flagstad had, reveals her character's victories and agonies. In particular, we are told the stories of betrayal when Ms. Flagstad decided, against the advice of many in the opera and political world, to go home to German occupied Norway in 1941 to be with her husband, Henry Johansen, a wealthy lumber merchant. After the war, her husband was arrested and falsely charged with war profiteering and by association she was also maligned as a Nazi sympathizer by both Norway and the United States. The sheer magnitude of her talent and the beauty of her voice overcame these obstacles, but left deep scars.
Flagstad - Triumph and Tragedy is an important story, well told. Kudos to the beautiful Scandinavia House, a treasure in midtown Manhattan, for including this show as part of their diverse programming!