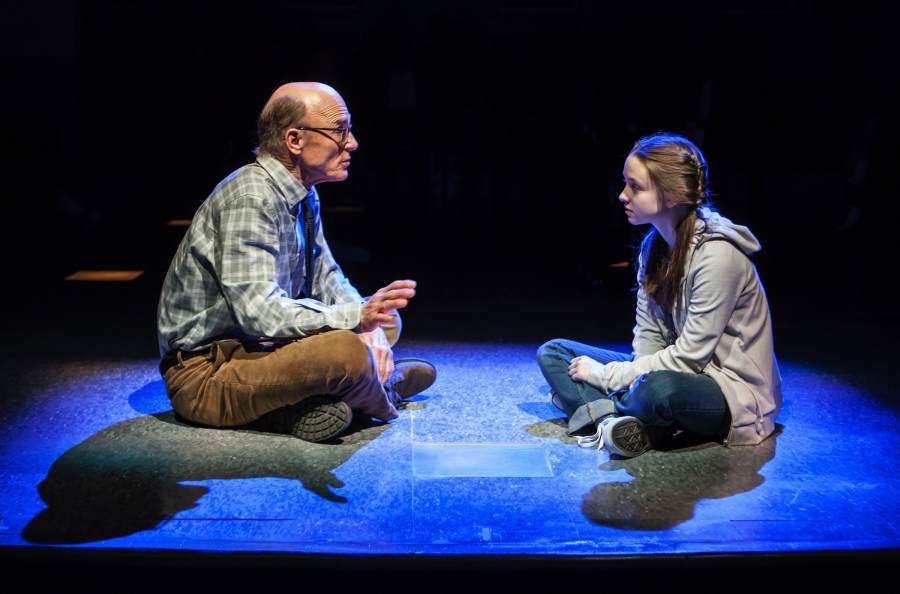 Good for Otto, presented by the New Group at Signature Theater, offers a master class in acting from its impressive cast, yet the meandering plot and three-hour running time diminish the potency of its striking performances. Ed Harris is Dr. Michaels, a man dedicated to the noble yet difficult task of counseling those who come into the mental health clinic where he works, while he continuously battles his own demons. As one expects from the evergreen noteworthiness of Harris, he brings depth and sincerity to his portrayal of Michaels, creating a raw, yet weathered tenderness that struggles against the health care system he attempts to work alongside and the doubtful negativity that grates him, in the form of his dead mother (Charlotte Hope). Portions of the plot are in Dr. Michaels's imagination, as when he conducts his patients in song. It's poignant that he can create harmony in his mind, but cannot find the same success in reality. His patients do not become 'perfect' by any stretch in this fantasy, but they are okay, at least for a moment; he has done well by them and he can put his own guilt to rest, if only in his mind and accompanied by piano or tuba.
I understand the intentions of David Rabe, the playwright, regarding the play's lack of structure and kaleidoscope of scenes--the road to mental wellness is paved with the best of intentions, yet often met with mixed, grueling, or thankless results. It can feel as if you're treading water in a whirlpool, whether acting as counselor, patient, or concerned bystander; that the only option is to surrender hope. One can argue that there isn't a neat plot to the work that Michaels and Evangeline (Amy Madigan) do, that there isn't an end to the pain, suffering, or questioning of those who search for resolution in seeking help--and Otto is reflective of that in the vignettes presented. However, I would argue that this is a more than generous reading for a play struggling to find its narrative. Although the play touches on difficult and complex subjects, and admirably does not offer an easily wrapped up resolution, it is also incapable of picking a central thread to pull the audience along.
It's disappointing when you see so much obvious talent, yet feel that momentum is lost--or never there in the first place. I wanted so much to adore Good for Otto because of the staggering artistry of its cast. F. Murray Abraham is impeccable as Barnard, an older man reluctant to receive counseling, yet compelled to return to the clinic each week. Abraham has the gift of embodying this character to such a degree that his lines are an extemporaneous deliverance of thought, as if we were voyeurs in an actual therapy session or his own interior. It was a privilege to see the man act. Maulik Pancholy was similarly compelling as Alex, who seeks help through sessions with Evangeline. Initially appearing to be a quirky yet incredibly lonely man, Pancholy manages to mold a character simultaneously loveable, pitiable, and unsettling. His use of laughter to fill silence, diffuse tension, and then create it was masterful. Also noteworthy were Rileigh McDonald as Frannie, the troubled young patient of Dr. Michaels, and Rhea Perlman as Nora, Frannie's hopeful yet weary adoptive mother; their relationship was a necessary cornerstone to the production.
If viewed as a montage of exceptional actors and characterization, Good for Otto is a treat, but if you're expecting a transcendent theatrical experience, you'll be left feeling like Dr. Michaels after an attempt at comforting song--on your own and a bit disappointed.